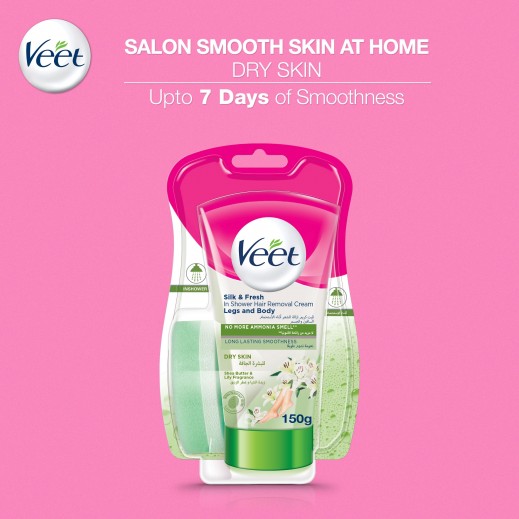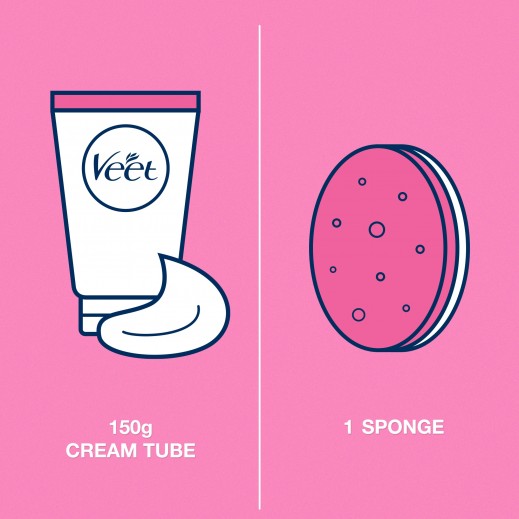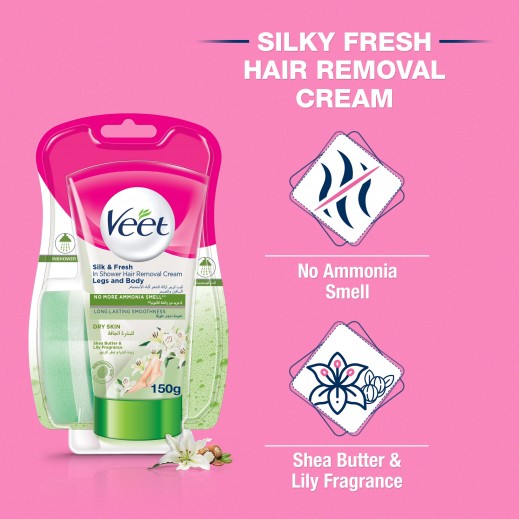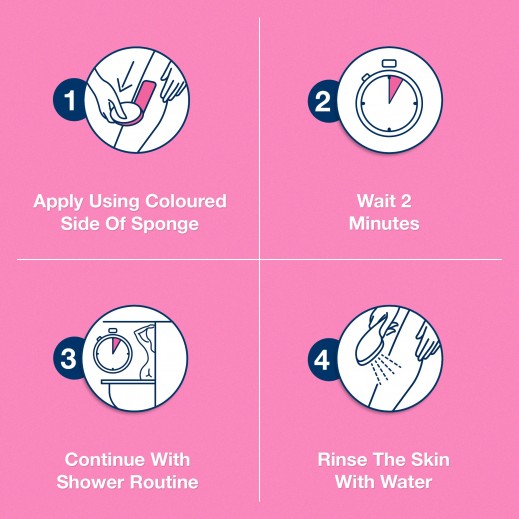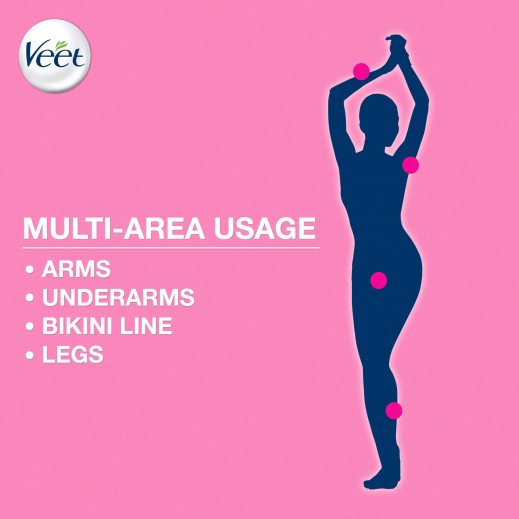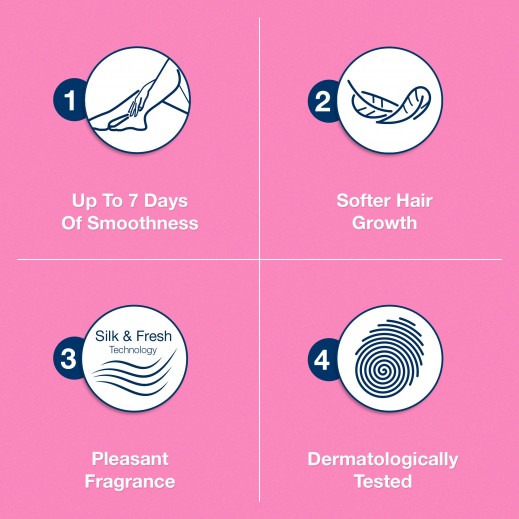 Veet Dry Skin Silk & Fresh In Shower Hair Removal Cream Body & Legs -150 g
- Painless hair removal in minutes with Veet In Shower Hair Removal Cream.
- Suitable for legs, arms, underarms and bikini line with dry skin.
- The cream is free from ammonia smell i.e. there is no lingering malador.
- Gives your skin a long-lasting smoothness.
- Fresh shea butter & lily fragrance.
- Works close to the root even on short hair.
- The hair regrowth feels softer after using the cream.
- Apply Veet hair removal cream using the coloured side of the sponge. Wait for 2 minutes and continue with your shower routine. Rinse the skin with water.
- Enjoy salon smooth skin at home.
Content: The pack contains 1 Veet Hair Removal Cream Tube and 1 Sponge.
Size: 150 g
- Brand: Veet