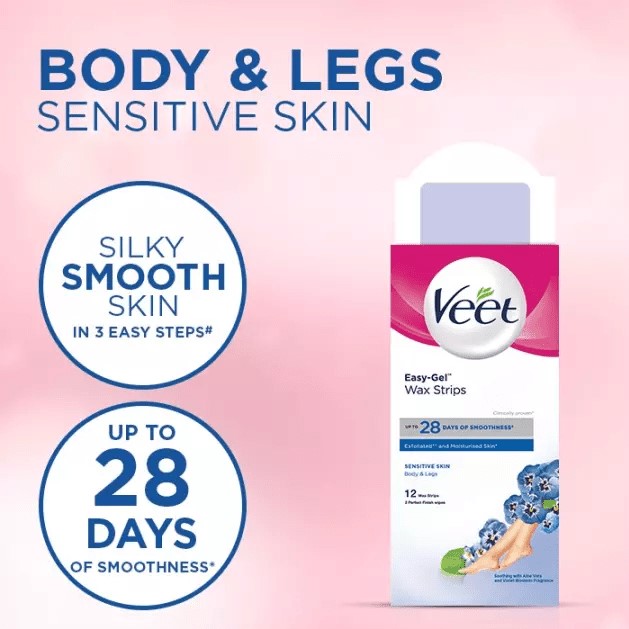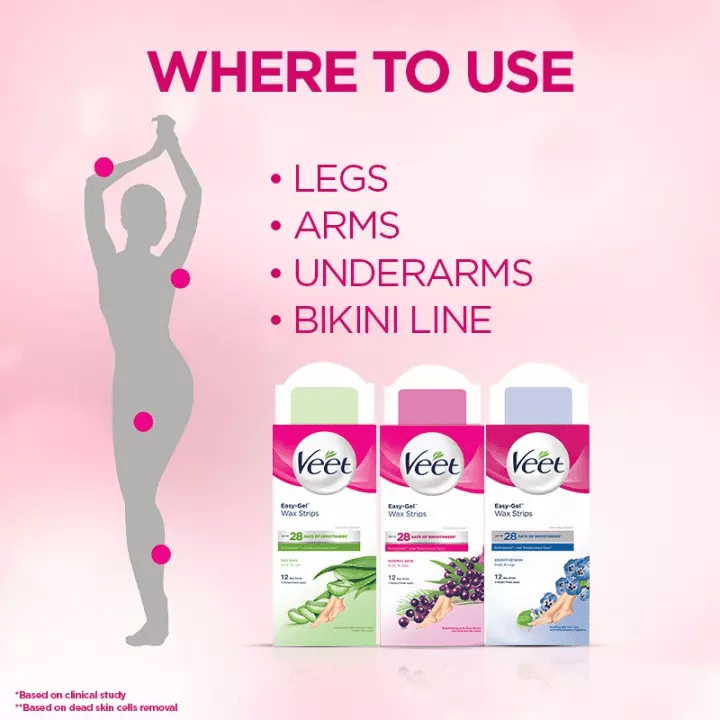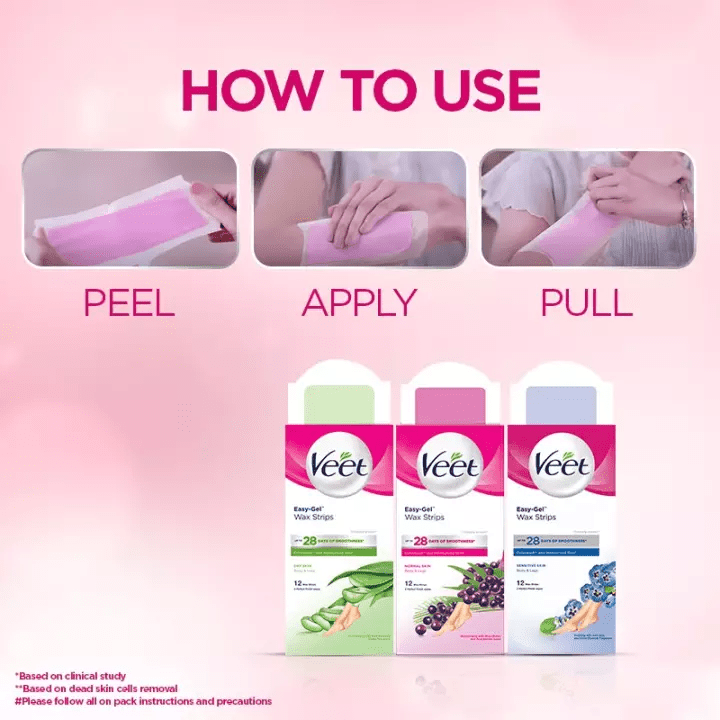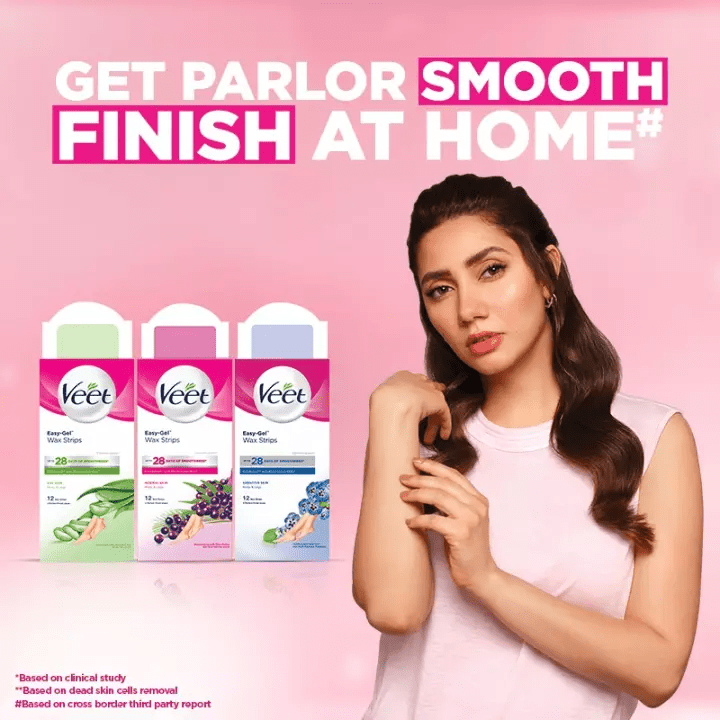 Veet Easy- Gel Legs Wax Strips Sensitive Skin with a touch of Almond Oil.
Gel formula with EasyGelwax technology that flows around and actively grips the shortest hairs (1.5mm)
Removes the hairs from the root, for long lasting smoothness
Gives confidence to achieve great 1st time results, even for those inexperienced with wax strips.
Usage Information:
Before using Veet Wax Strips, please read pack precautions carefully. No need to rub the strips between the hands to separate them! You can achieve great results in just 4 easy steps:
1. Carefully peel the strips apart using the outwards rounded tabs.
2. Apply one strip to your skin in the direction of hair growth. Rub a few times in the direction your hair grows to make sure the wax adheres well.
3. Hold your skin taut. Grasp the tab, and pull the strip back on itself as quickly as you can, against the direction the hair grows. Pull the strip back in one swift motion, close to the skin rather than away from it.
4. After waxing, clean away any wax left on your skin with a Perfect Finish wipe.
USAGE ADVICE
Tips for best results:
- For great results apply some talc to make sure skin is perfectly dry before waxing.
- Always pull back the wax strip against the direction of hair growth, keeping the strip close to the skin as you pull.
- The faster you pull, the more hair you'll remove.
- Wax in a consistent pattern to make sure you don't miss any hairs, but don't wax over the same area more than once.
- You can re-use each strip until it loses it's stickiness.