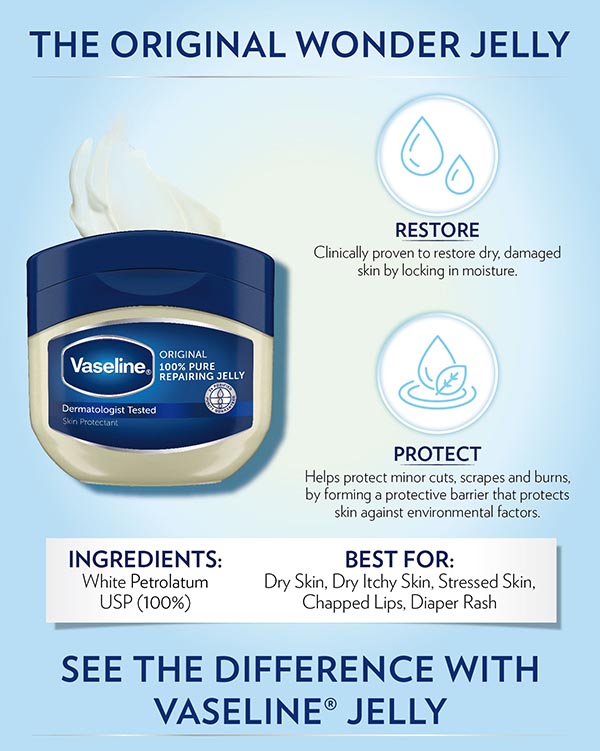 Vaseline® Original Repairing Jelly
-- Protects and locks in moisture to help restore dry skin.
-- Vaseline® Petroleum Jelly is clinically proven to help restore dry, damaged skin
-- Made with 100% pure petroleum jelly. Purity guaranteed with our triple-purified formula
-- Helps provides dry skin relief and protect minor cuts
-- Softens rough skin areas like elbows and knees
-- Moisturizes lips to relieve chapping
-- Gentle on skin, hypoallergenic and non-comedogenic
-- Best For : Dry Skin, Dry Itchy Skin, Chapped Lips, Diaper Rash
Direction of Use:
-- Scoop fingertips through cream and spread across especially dry areas on skin until absorbed.
-- Excellent for cuts, burns, or problem areas like hands, feet, elbows, and heels. Repeat as needed throughout day.