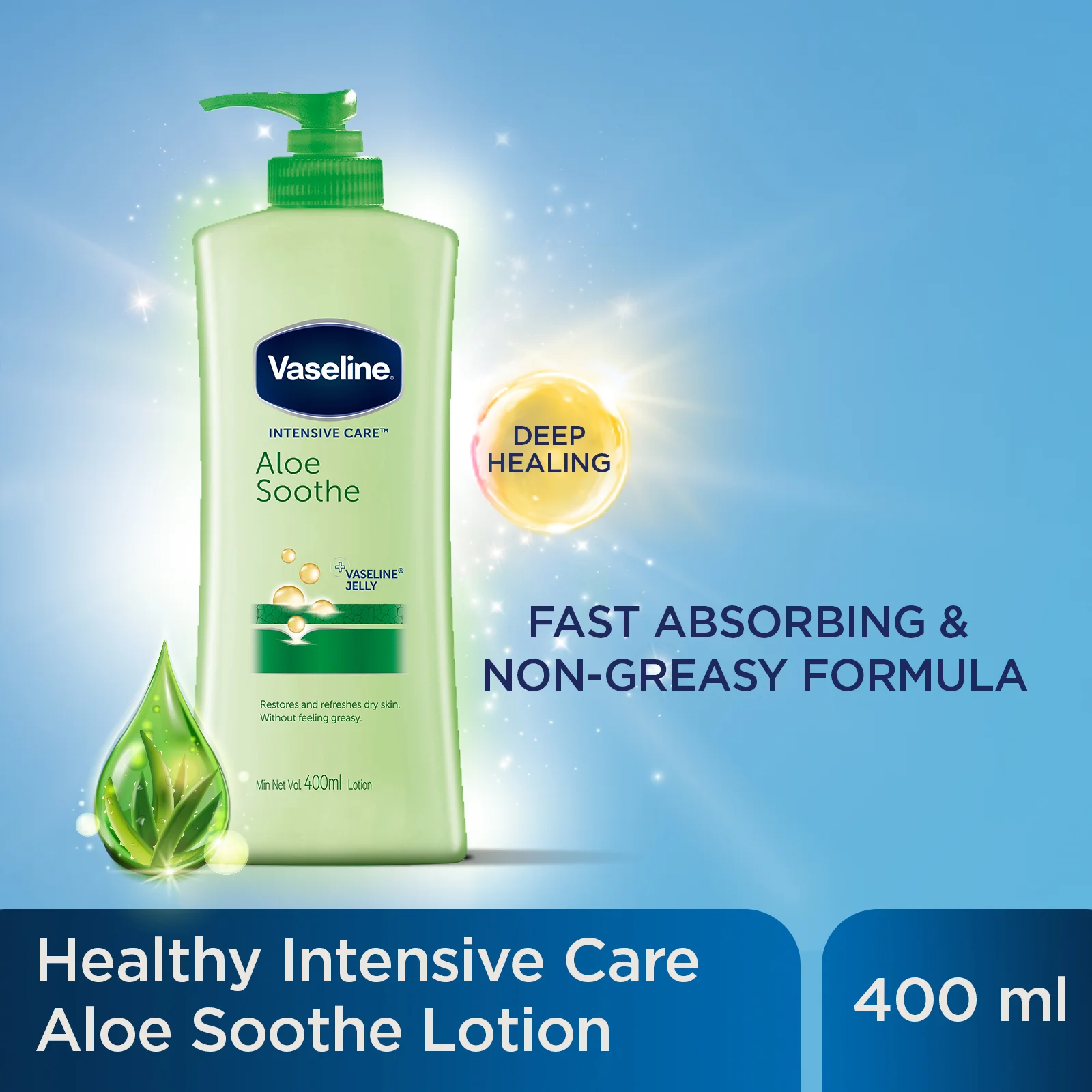 Clinically proven to moisturise deeply to soothe dry skin with the first application. Restores and refreshes dry skin without feeling greasy.
Vaseline® Intensive Care Aloe Soothe Body Lotion moisturises dry skin
Formulated with 100% Pure Aloe Vera Extract, known to calm and soothe dry irritated skin.
With micro-droplets of Vaseline® Jelly to lock in moisture and restore damaged skin from deep within* leaving your skin deeply moisturised
Fast absorbing lotion for a non-greasy feel
Best For: Dry skin, Stressed skin, Sunburn dryness

How to Use:
Apply Vaseline® Intensive Care Aloe Soothe to your hand and spread across areas irritated by dryness or sunburn until absorbed. Use twice a day for best results. Apply thoroughly to avoid product rubbing off on clothes.