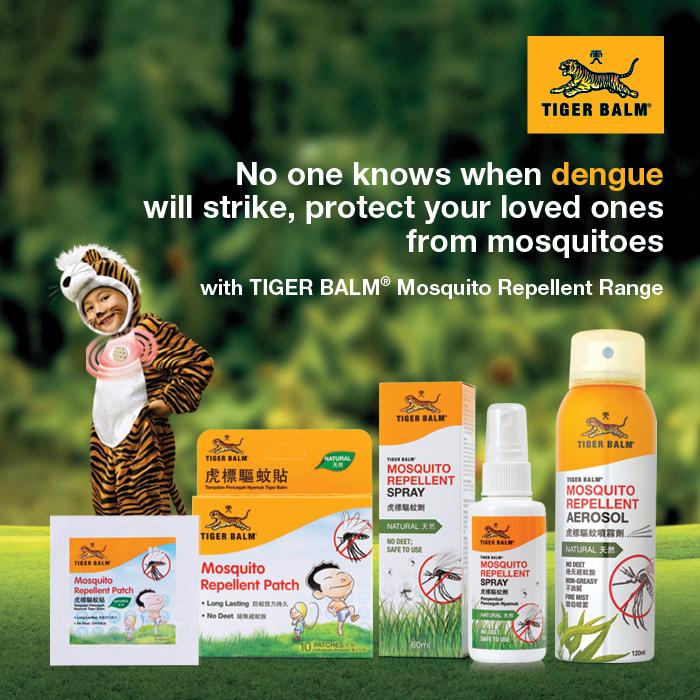 An essential companion for the great outdoors, Tiger Balm Mosquito Repellent Spray uses a unique blend of the Tiger Balm formula and eucalyptus citriodora oil to keep you safe from mosquito bites.
Prevents mosquito bites
DEET free, safe to use
60ml spray bottle
The herbal ingredients in Tiger Balm Repellent Spray effectively repels mosquitoes.
Ingredient / Content:
Oil of Lemon Eucalyptus 9%, Campgor 3%, Menthol 1%
How To Use:
To repel mosquitoes, spray directly onto skin or clothing or both. Avoid spraying on eyes, mouth and other mucous membranes. Repeat spraying after every two hours for continued protection.