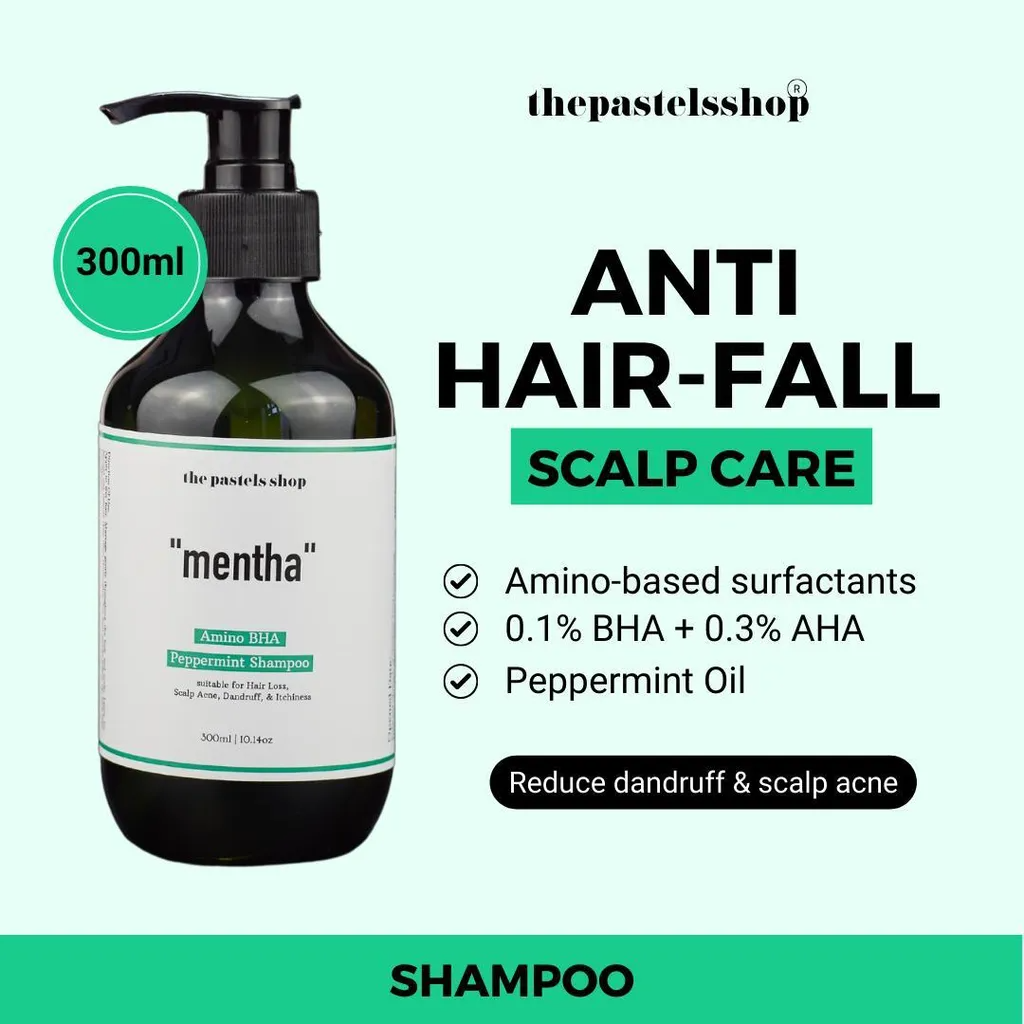 Introducing THE PASTELS SHOP "Mentha" Amino BHA Peppermint Shampoo – A Refreshing and Revitalizing Hair Care Experience.
THE PASTELS SHOP Mentha Amino BHA Peppermint Shampoo suitable for Hair Loss, Scalp Acne, Dandruff & Itchiness.
Elevate your hair care routine with THE PASTELS SHOP "Mentha" Amino BHA Peppermint Shampoo, available in three convenient sizes (35ml, 100ml, and 300ml). This invigorating shampoo combines the natural essence of peppermint with the power of amino acids and BHA (Beta Hydroxy Acid) to cleanse, refresh, and revitalize your hair and scalp. Say goodbye to dull, lifeless hair and hello to a refreshing, minty experience.
Peppermint Freshness: Experience the cooling and refreshing sensation of peppermint with every wash. Peppermint oil and menthol awaken your senses and leave your scalp feeling invigorated.
Amino Acid Enrichment: This shampoo is infused with amino acids that help strengthen and nourish your hair from root to tip. Say goodbye to weak and brittle strands.
BHA Scalp Care: The inclusion of salicylic acid, a BHA, gently exfoliates the scalp, helping to remove excess oil, product buildup, and flakes. Enjoy a healthier, cleaner scalp.
Balanced pH: With a balanced pH level, this shampoo is gentle on your hair and scalp, making it suitable for daily use.
Panthenol Moisture: Panthenol (Provitamin B5) is known for its moisturizing properties. It helps to keep your hair hydrated, soft, and manageable.
Suitable for All Hair Types: "Mentha" Amino BHA Peppermint Shampoo is suitable for all hair types, whether you have oily, dry, or normal hair.