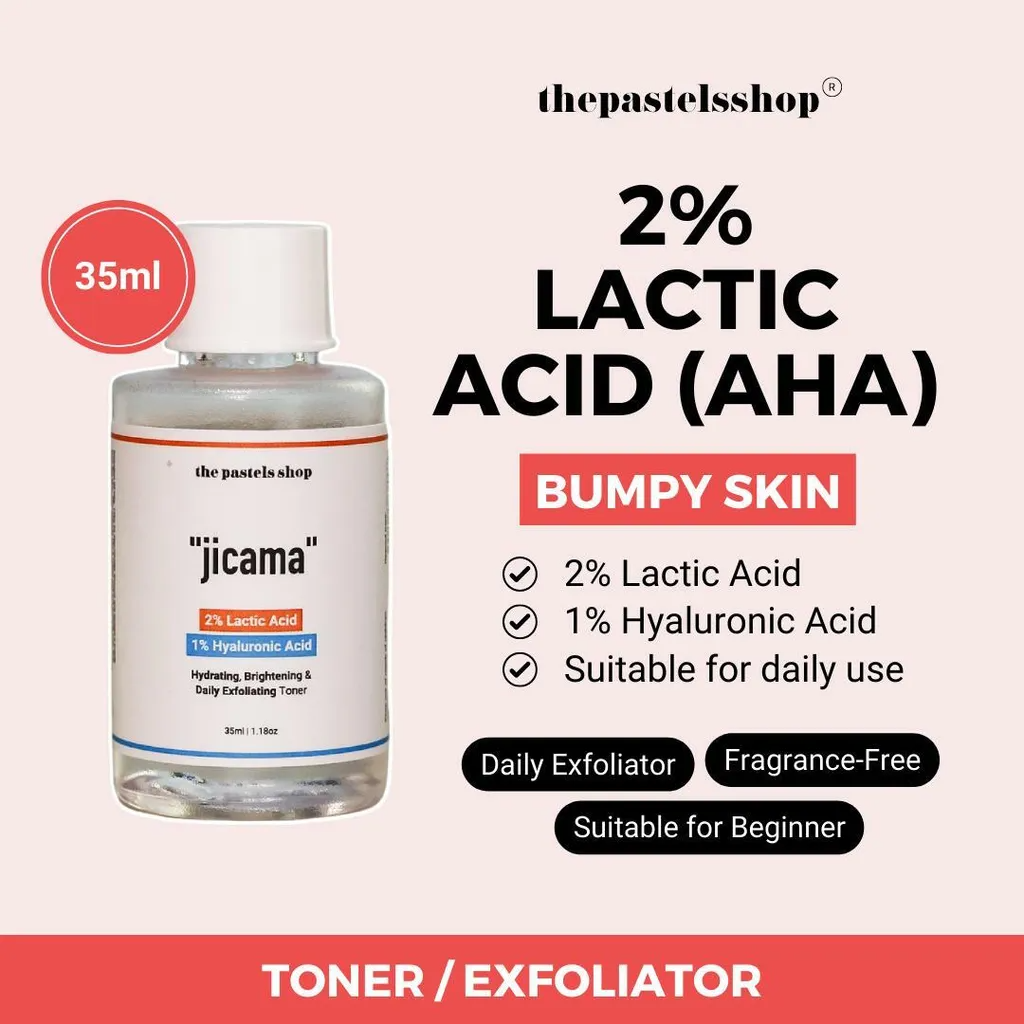 Goodbye Daily Comfort Toner!
Say hello to the new Jicama 2% Lactic Acid + 1% Hyaluronic Acid toner. An alcohol-free, fragrance-free daily exfoliating toner that gently exfoliates, deep cleans pores, and controls oil without over-stripping skin.
Gently exfoliates to remove dead skin cells, revealing healthy glowing skin with support from anti-oxidant ingredient, Jicama (Yam Bean) Water. Fortifying Hyaluronic Acid helps to support a healthy barrier and skin hydration for a clear and smooth complexion.