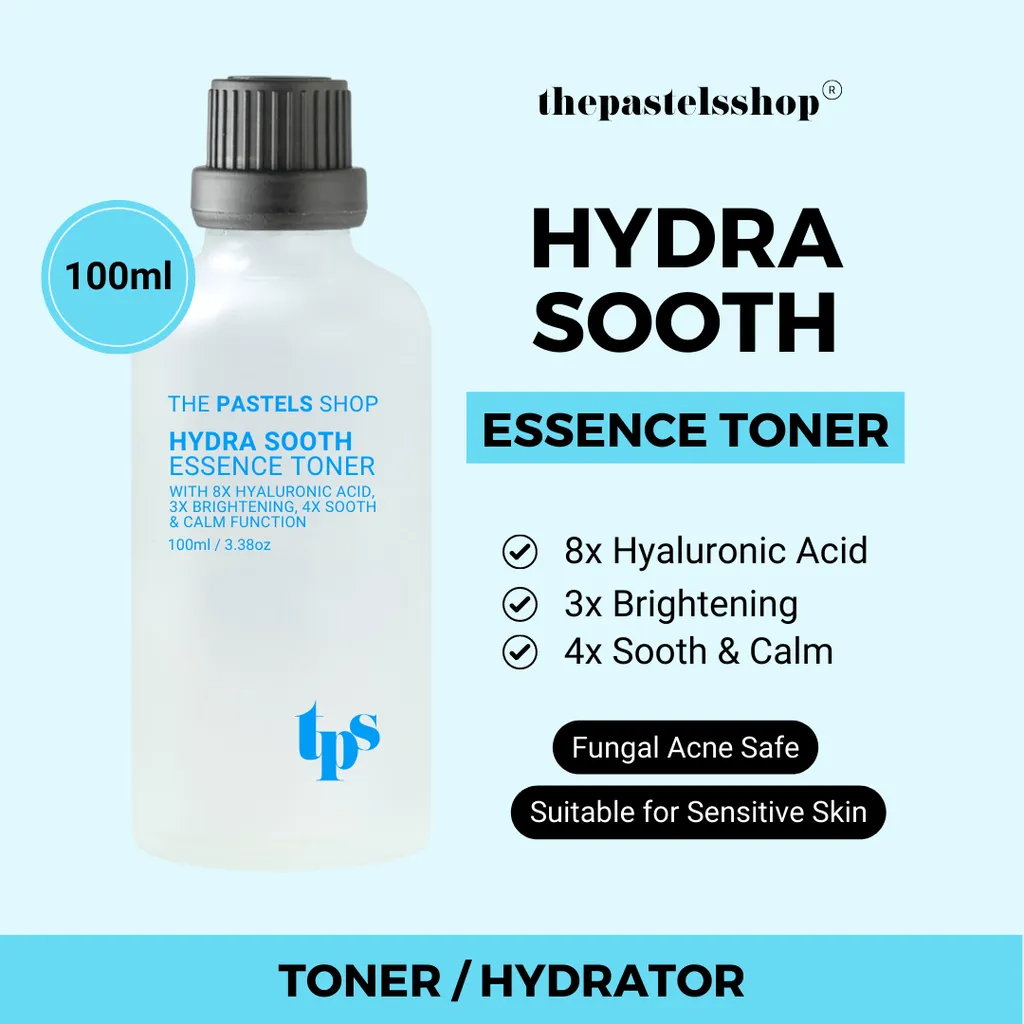 THE PASTELS SHOP Hydra Sooth Essence Toner combines ultra-moisturizing activities factors using advanced and innovative technology to form a protective barrier and moisturize. It also contains triple plant extract as an antioxidant, soothing & calming ingredient.
The use of multiple molecular weights in this toner allows for deeper penetration into different layers of the skin, providing intense hydration and improving the skin's moisture balance. It is typically used after cleansing and before applying other skincare products. You can apply it by dispensing a small amount onto your fingertips or a cotton pad and gently patting it onto your skin.
Intense Hydration: Hydra Sooth Essence Toner is infused with hydrating ingredients that replenish and lock in moisture, leaving your skin feeling plump, refreshed, and deeply hydrated.
Soothing Properties: Formulated with soothing botanical extracts, this toner helps reduce redness and irritation, making it suitable for sensitive skin types. It calms your skin and restores its natural balance.
Preps for Better Absorption: Use this toner as a crucial step in your skincare routine to enhance the absorption of serums, moisturizers, and other products that follow, maximizing their effectiveness.
Lightweight and Fast-Absorbing: The essence toner has a lightweight, non-sticky texture that absorbs quickly into your skin, making it perfect for daily use.
Versatile Sizes: Choose between the 20ml travel size for convenience on the go and the 100ml size for your daily skincare routine.
Suitable for All Skin Types: This toner is suitable for all skin types, including dry, oily, combination, and sensitive skin. It's free from harsh chemicals and fragrances that can irritate your skin.
Cruelty-Free: We are dedicated to ethical beauty practices, and our toner is cruelty-free, ensuring no harm to animals during its production.