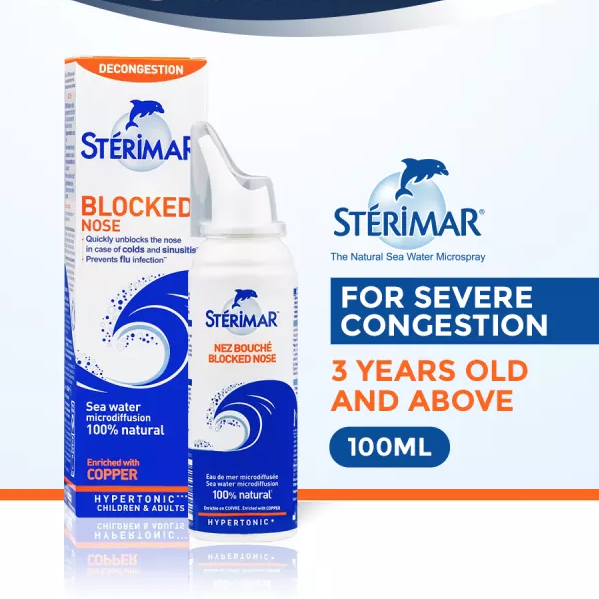 Sterimar Blocked Nose is a medical devise recommended for children from 3 years old and adult in case of cold, rhinitis, acute or chronic sinusitis to:
-- Quickly decongest the nasal mucosa.
-- Eliminate even thick mucus.
-- Helps to fight colds, sinusitis and limit the risk of secondary infection by washing out nasal cavities.
-- Prevents flu infection.
-- Improve the effectiveness of local medicated treatment to reduce intake.
How To Use:
1) Head straight, put the nozzle in the nostril.
2) Spray once or twice in each nostril.
3) Let any excess solution flow out and then blow your nose.