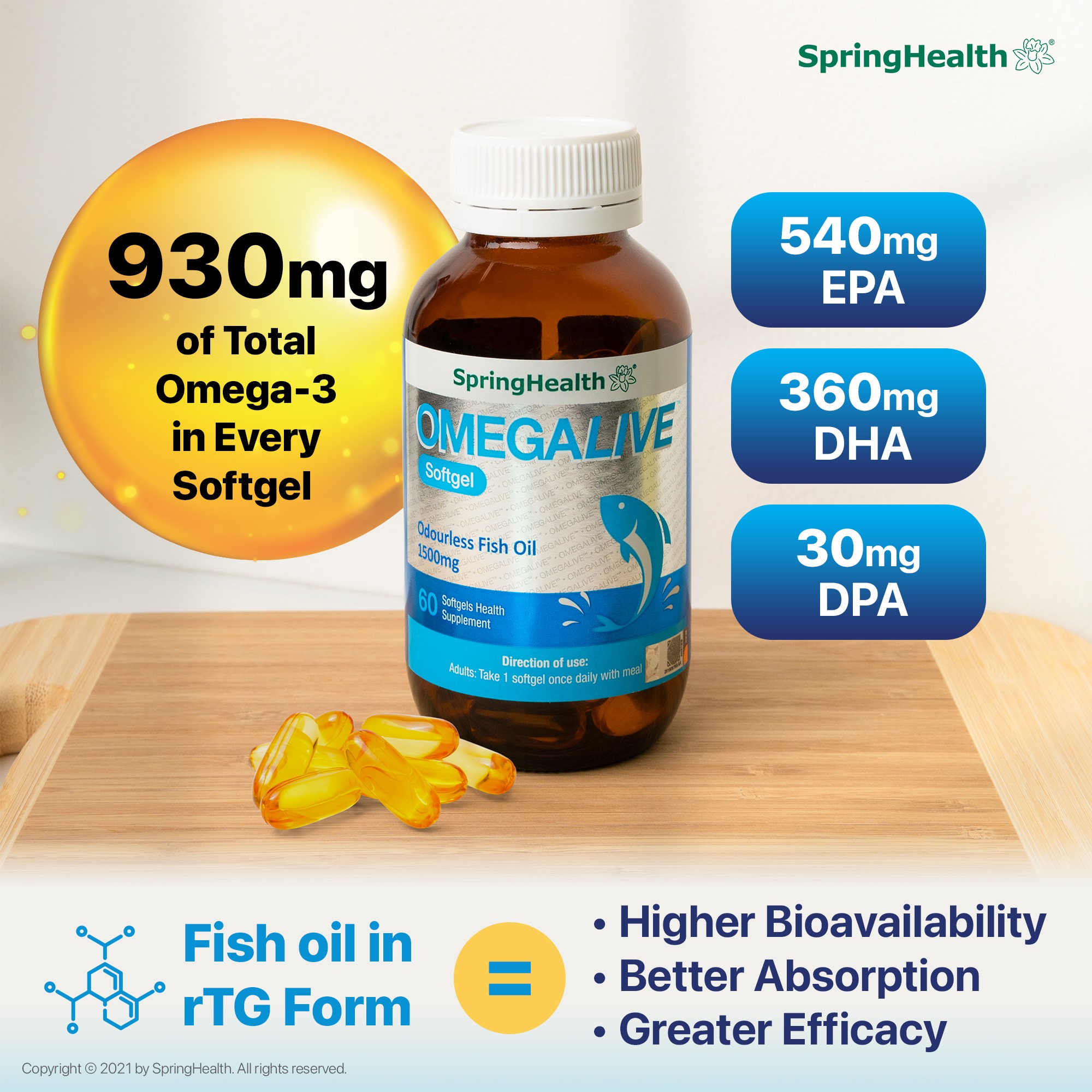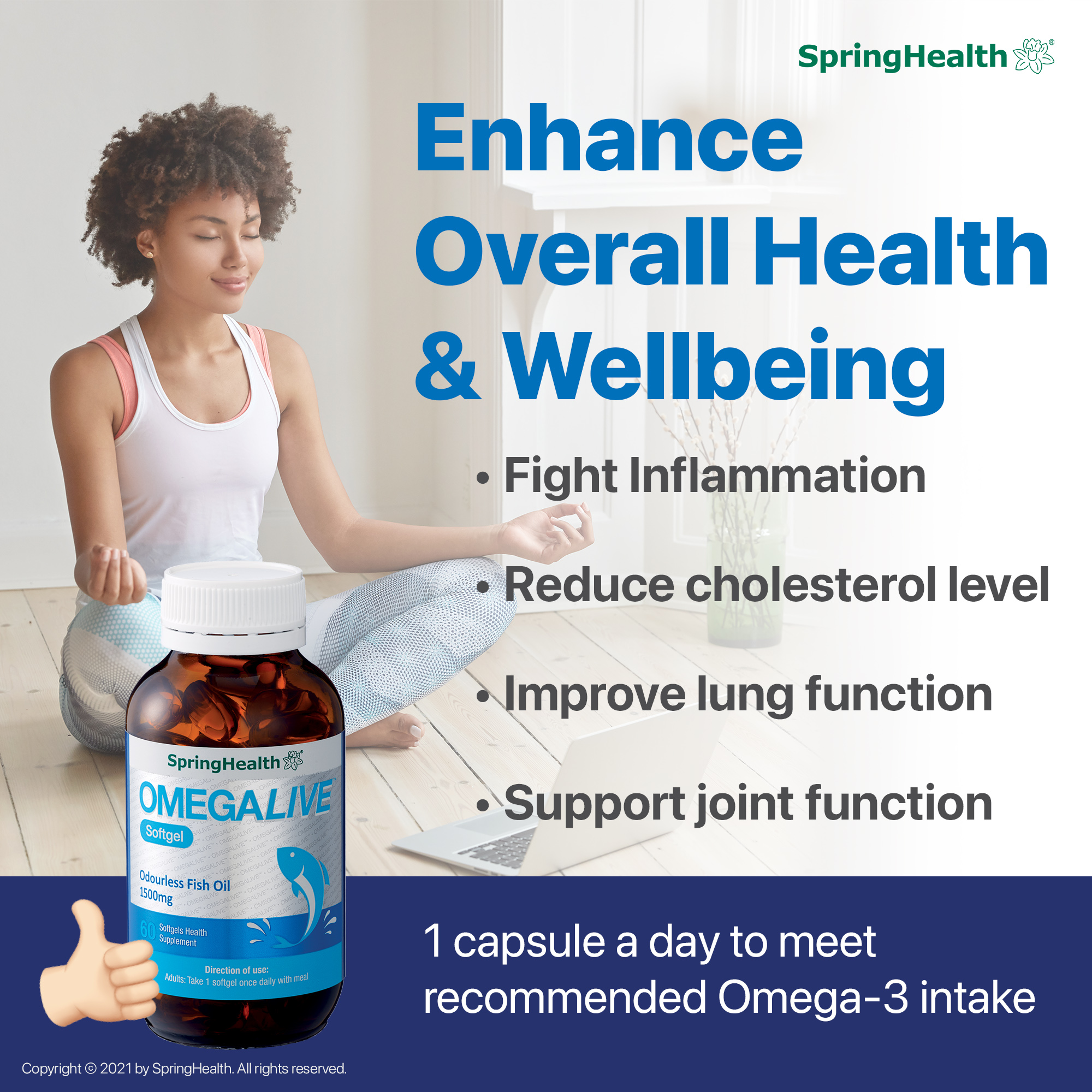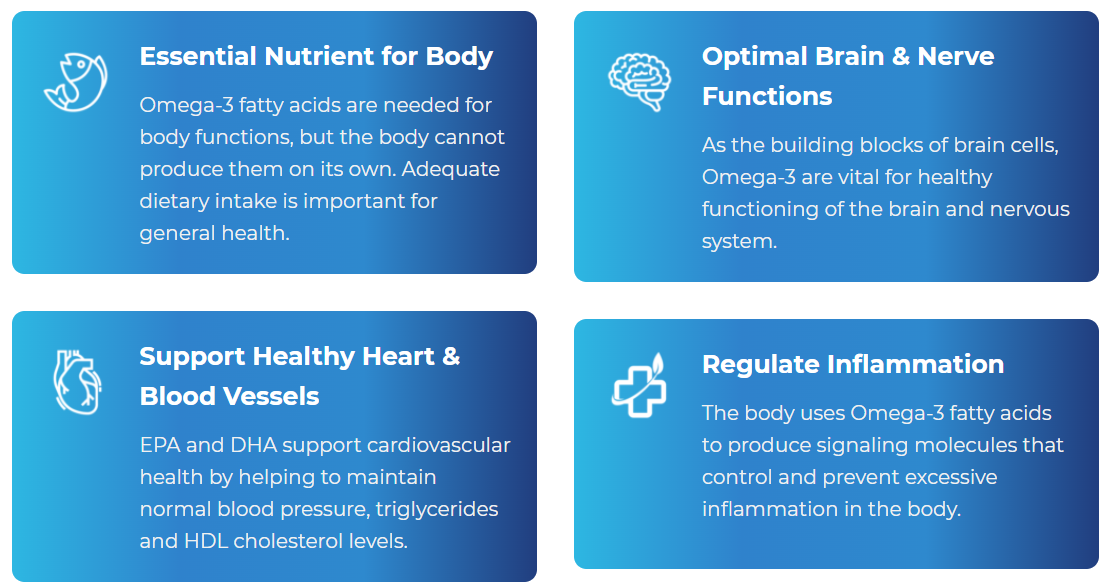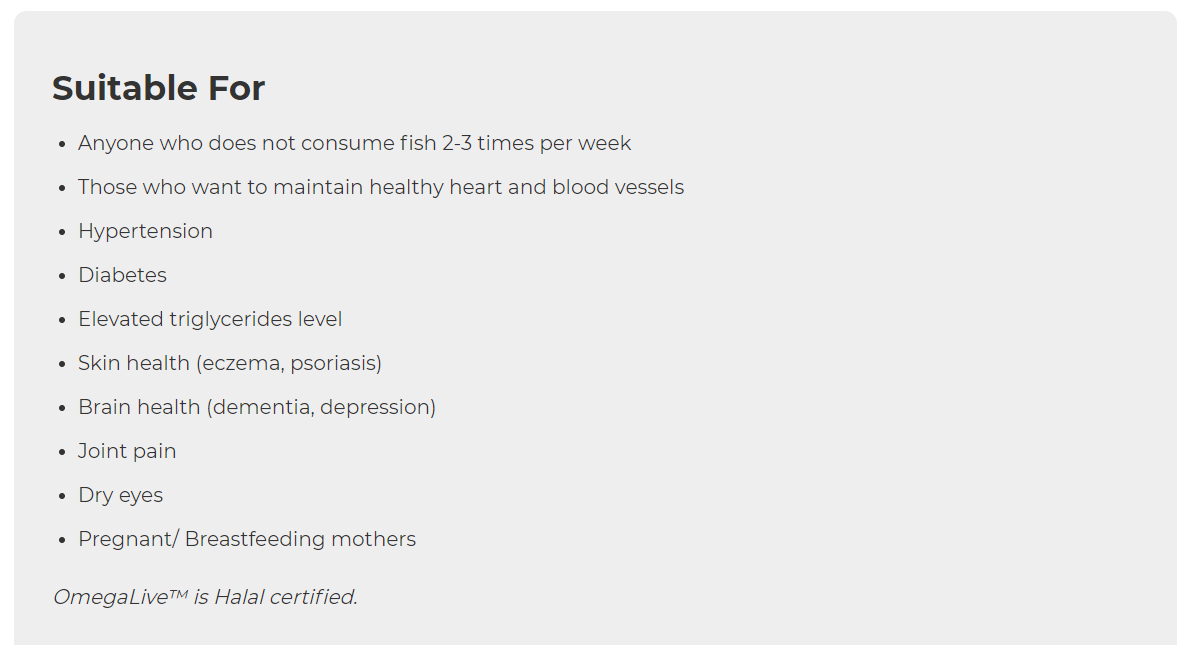 OmegaLive™ is a premium quality fish oil containing high-strength Omega-3 fatty acids EPA, DHA and DPA in their natural form. It supports heart, brain, eye, lung, skin and joint health.
INGREDIENTS :
Each softgel contains: Fish Oil (Source: Mackerel, anchovy, Sardine) 1500mg Providing 930mg of total Omega-3 Marine Triglycerides as:
- EPA 540mg
- DHA 360mg
- DPA 30mg
*Source of softgel: Bovine Contains no added sugar, yeast, gluten, artificial colouring or preservatives.
OMEGALIVE™ is Halal Certified.
WHY OMEGALIVE™?
1) Exceptional Freshness & Stability : OMEGALIVE™ having low totox value (10) compare with industry standard (26)
2) Easily absorbed triglyceride-form fish oil
3) High Strength: Only one capsule a day to get your daily required Omega 3
4) OMEGALIVE™uses Vivomega™ from GC Rieber, a IFOS 5-star rated Norwegian fish oil producer
5) Fish Oils are sourced exclusively from fisheries certified by IFFO RS and Friend of the Sea
DIRECTIONS FOR USE:
Adults: Take 1 softgel once daily with meals, or as professionally prescribed.
STORAGE:
Store below 30°C and keep away from sun exposure and moisture.
WARNINGS:
People with bleeding disorders or receiving warfarin therapy should take fish oil supplements under medical supervision.
MADE IN NEW ZEALAND