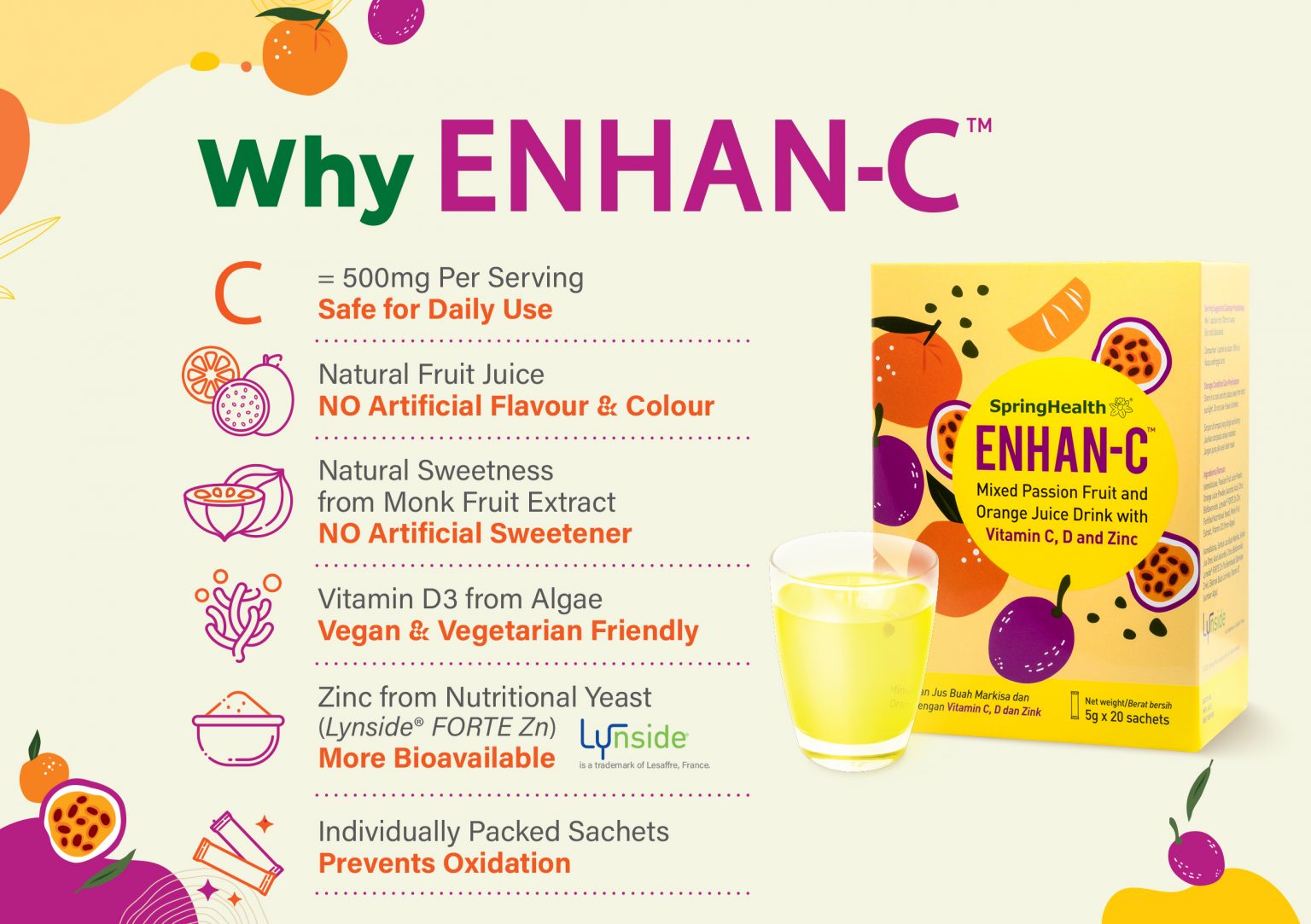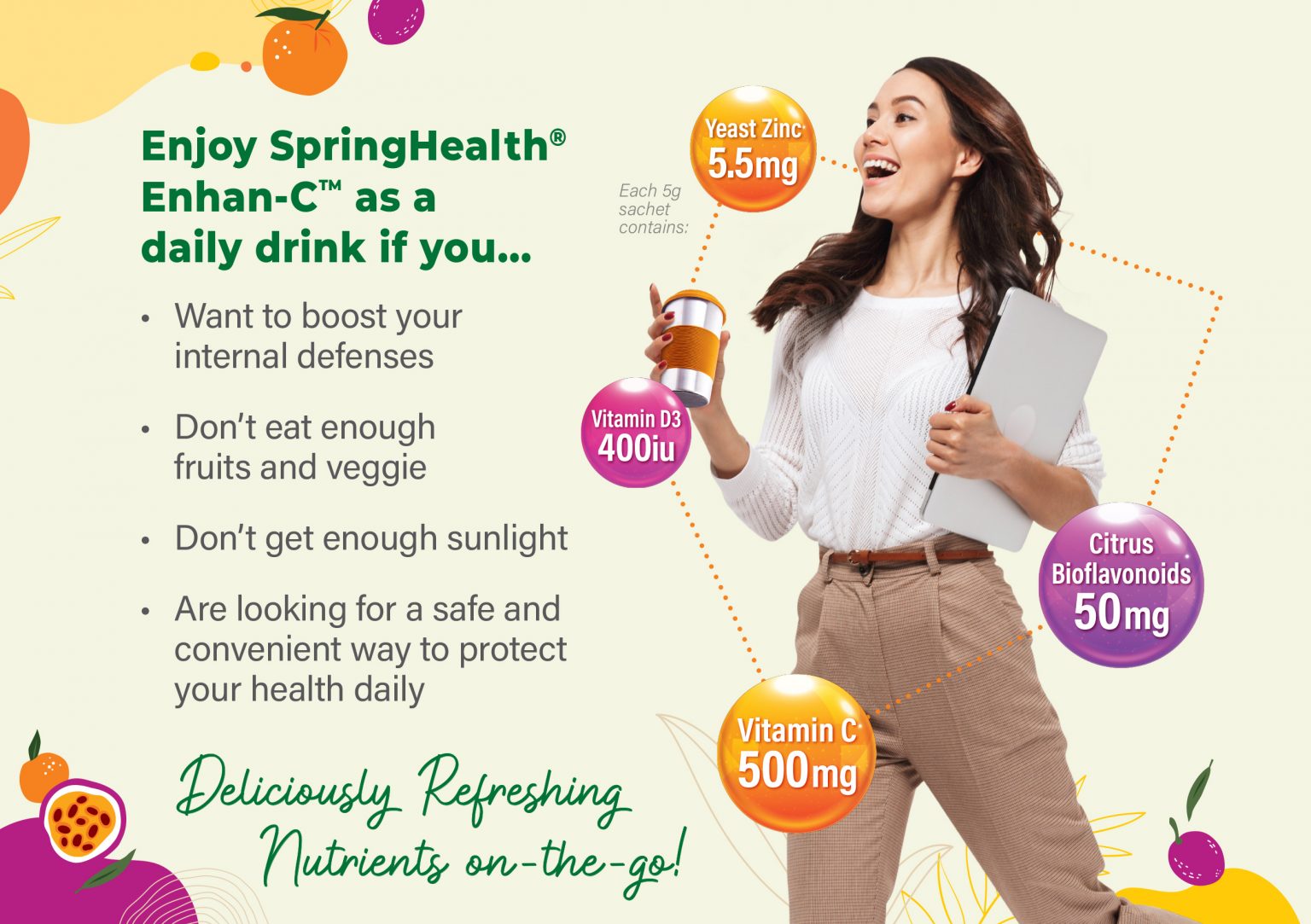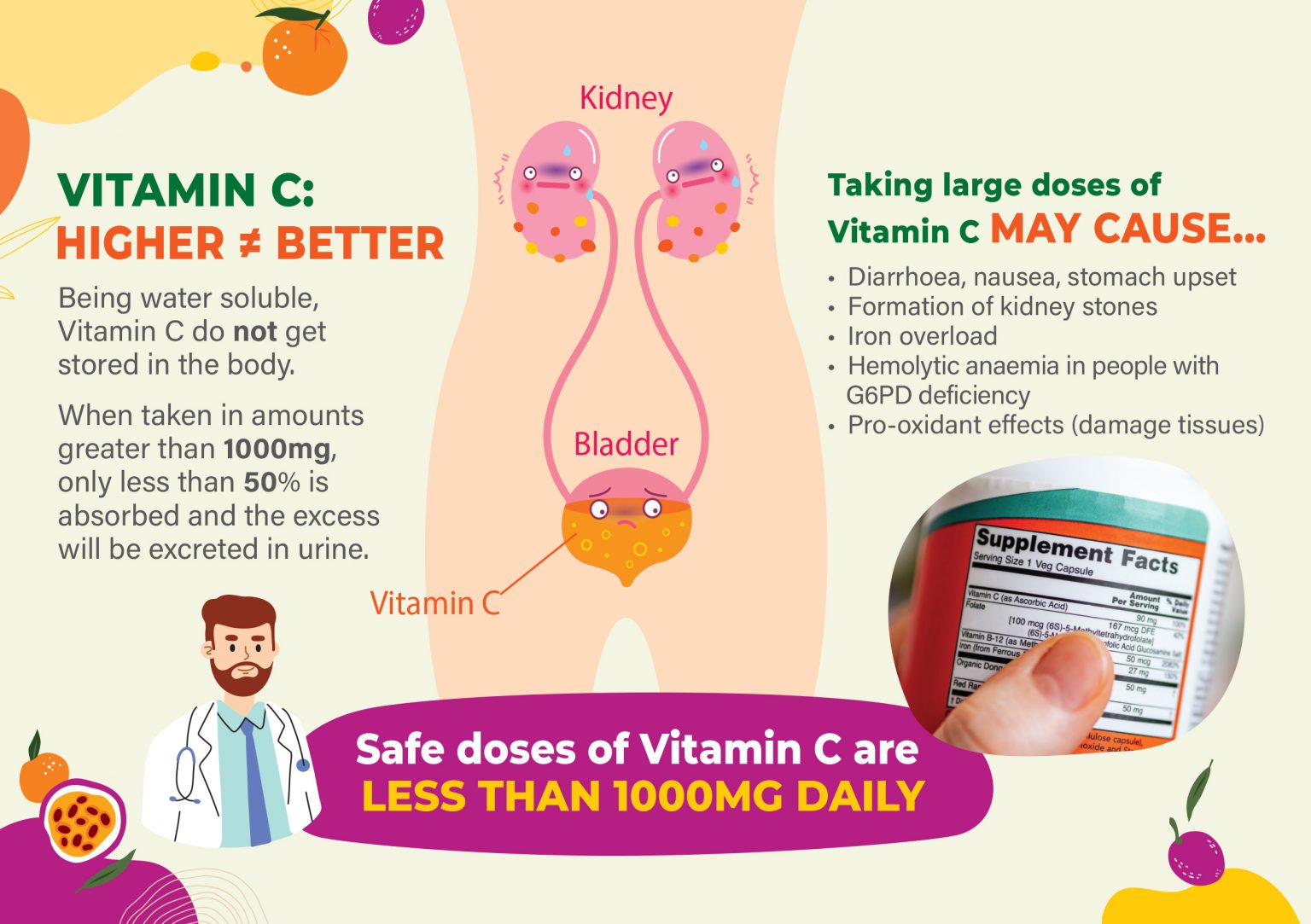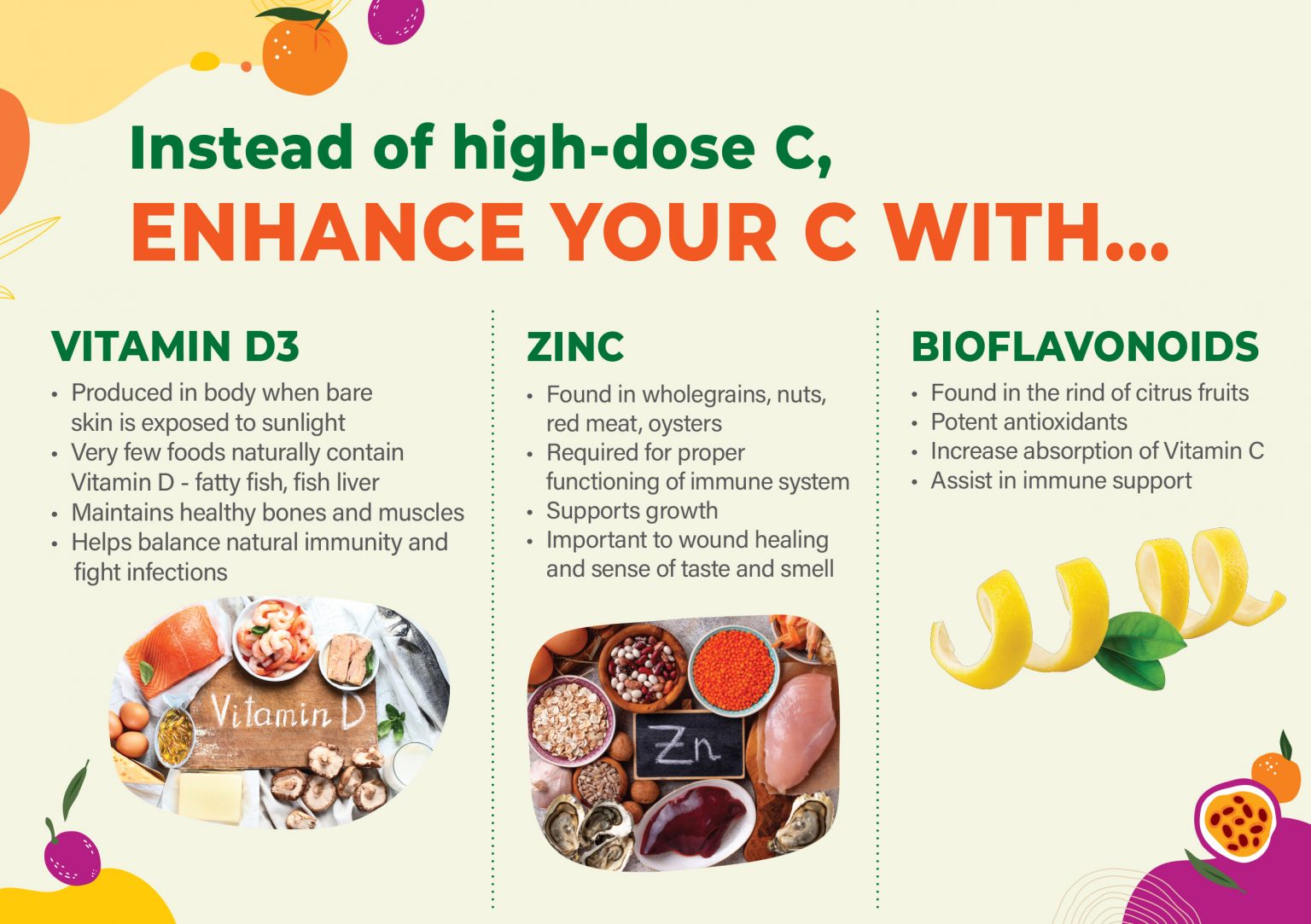 ENHAN-C™ brings you a deliciously refreshing beverage infused with the 4 in 1 immune booster: vitamin C, vitamin D3, yeast zinc and citrus bioflavonoids that delivers synergistic nutritional benefits to you and your loved ones.
- Strengthen Immunity
- Support Healthy Bones, Muscles & Skin
- Helps absorption of other nutrients eg: iron, calcium
INGREDIENTS :
Each 5g sachet contains:
- Vitamin C 500mg
- Citrus Bioflavonoids 50mg
- Yeast Zinc 5.5mg (from Lynside® FORTE Zn)
- Plant based Vitamin D3 400iu
Contains passion fruit juice powder, orange juice powder and monk fruit extract.
SUITABLE FOR:
- 12 years and above
- People with high blood pressure (heart friendly)
- Vegans & vegetarians
- Pregnant Mum
WHY ENHAN-C ™?
- 500mg Per Serving : Safe for Daily Use
- Vitamin D3 from Algae : Vegan & Vegetarian Friendly
- Zinc from Nutritional Yeast (Lynside FORTE Zn) : More Bioavailable
- Fortified with Citrus Bioflavonoids : Enhanced Absorption
- Natural Fruit Juice : No Artificial Flavour & Colour
- Natural Sweetness from Monk Fruit Extract : No artificial Sweetener
- Individually Packed Sachets : Prevent Oxidation
SERVING SUGGESTION:
Dissolve 1 sachet of ENHAN-C™ in 100ml water, stir until dissolved and enjoy.
STORAGE:
Store below 30°C. Protect from light and moisture.

MADE IN MALAYSIA