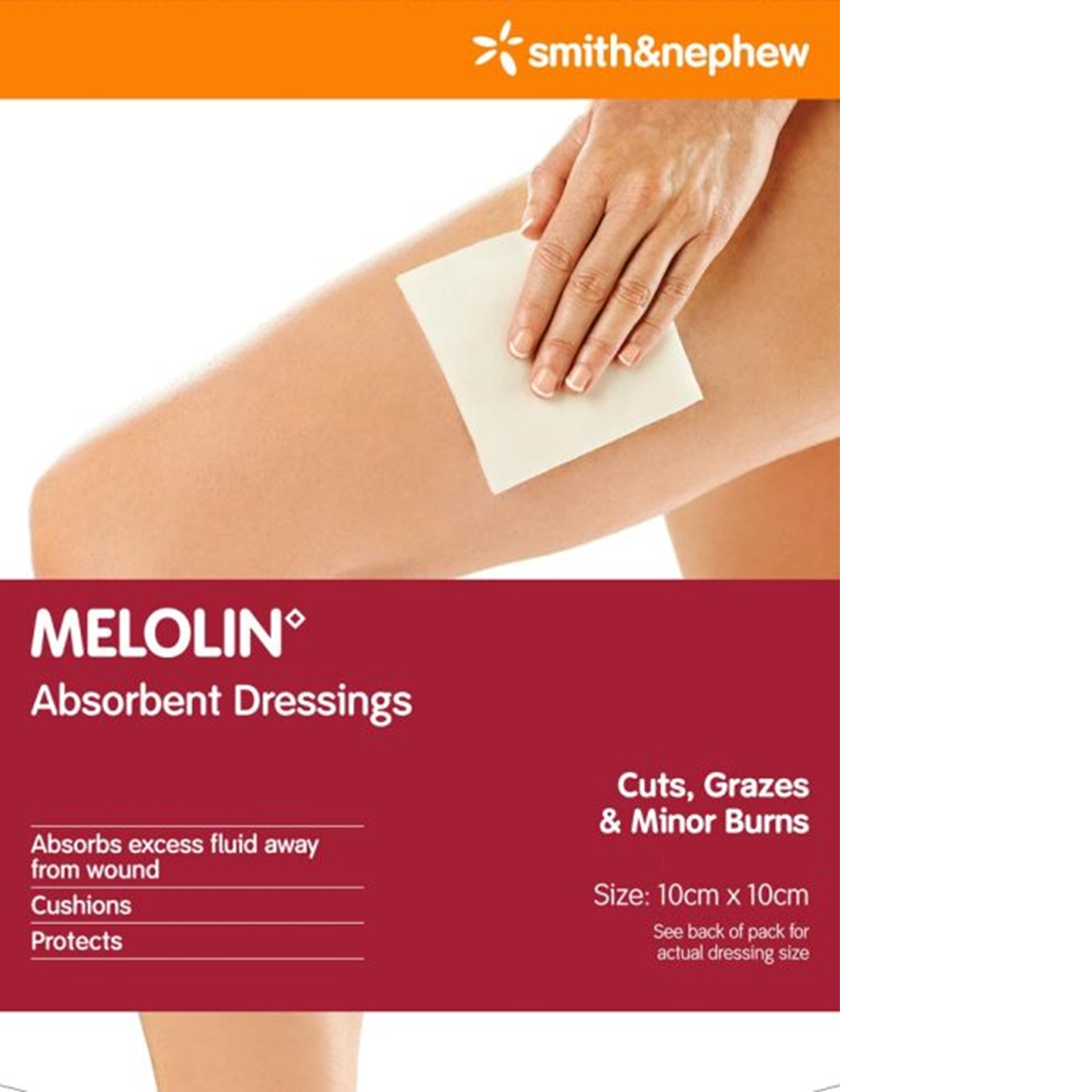 Absorbent dressings that provide cushioning
MELOLIN Absorbent Dressings are suitable for a variety of wounds that have a light to moderate amount of wound fluid (otherwise known as exudate), and are an alternative option to gauze.
Absorbs excess fluid away from the wound
Cushions and protects
Can be cut to size
MELOLIN dressings are ideal for: cuts, grazes, minor burns, stitches, staples, lacerations, and abrasions. Suitable for elderly patients in need of an absorbent dressing.
How to use MELOLIN dressings
Wash your hands before and after dealing with your wound. Gently clean the wound and surrounding skin, and dry thoroughly.
Peel open the packaging and place the shiny side of the MELOLIN dressing on the wound (can be secured in place with tape or bandage, such as OPSITE™ FLEXIGRID™).
Change daily, or more frequently if required (according to the condition of your wound).
Seek medical advice immediately for all serious wounds and burns, and if redness or discomfort occurs.