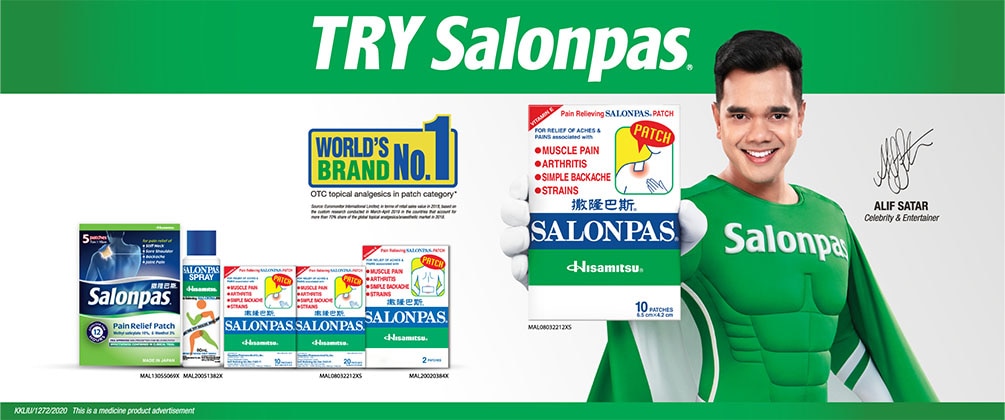 Salonpas Pain Patch (for the skin) is used for temporary relief of muscle or joint pain caused by strains, sprains, arthritis, bruising, or backaches. For maximum effectiveness, Salonpas can be applied to the skin after a bath or shower and before sleeping.
DO NOT USE
-- On wounds or damaged skin
-- if you are allergic to aspirin or salicylates
WARNING FOR METHYL SALICYLATE
This product contains methyl salicylate and when applied to the skin, can be absorbed through the skin into the blood.
FOR PATIENTS TAKING WARFARIN,
excessive application may increase the chance of bleeding.
ACTIVE INGREDIENTS
Methyl salicylate ......6.3%
dI-Camphor ...............1.2%
I-Menthol ...................5.7%
Tocopherol Acetate...2.0%