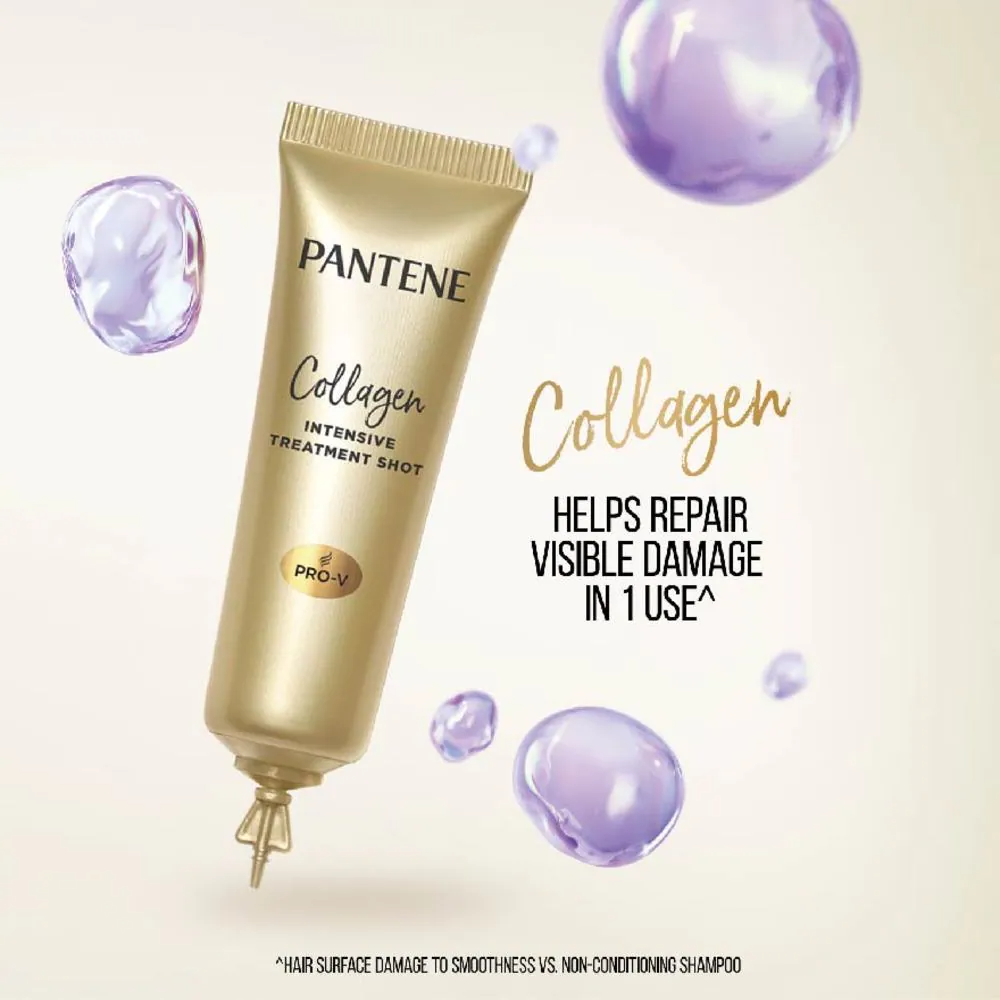 We love styling and we're sure you do, too. But styling can tend to damage hair. Give your hair the kind of tender, love and care it deserves with a one-off treatment that targets extremely damaged hair! Use Pantene Collagen Treatment Shot!

It's the rinse-off one-minute treatment that deeply repairs signs of hair damage, transforming damaged and dry hair into visibly healthy, shiny, and strong!

Not only does it repair the surface of the hair strands, it also penetrates deep within to nourish and repair them effectively.

The breakthrough solution of Pro-V blended with real salon-inspired collagen quenches dry, parched hair deep within and gives back lost nutrients with every use.

It is formulated with smart-targeting technology that precisely repairs damaged areas. The collagen in the formulation that gives you stronger-looking healthy hair like a salon treatment!

Directions:
After washing with Pantene shampoo and conditioner, apply onto your damp hair.
Massage from mid-length to ends for one minute or longer
Rinse thoroughly.