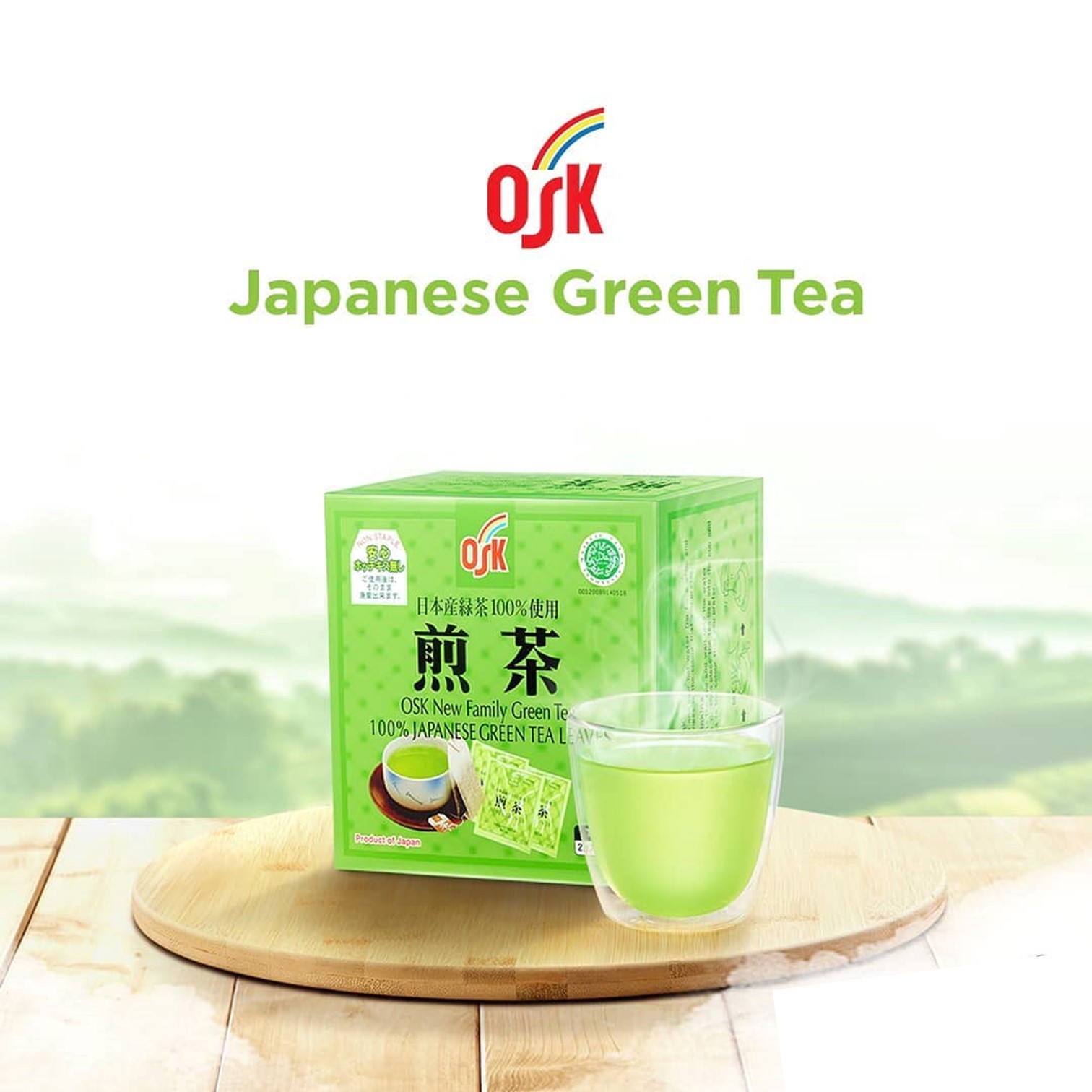 Features
Non staple, No1 green tea in Singapore, Halal - Majelis Ulama Indonesia
Product Marketing
Premium Quality and tasty Japanese Green Tea to enjoy for all occasions.
Further Description
Source: Euromonitor International Limited; hot green tea only, 2018 retail value share, rsp
Japanese Green Tea
Ingredients
Green Tea, Chlorella
Product Information
Third Party Logo Other Text
Halal - Majelis Ulama Indonesia, 00120089140518
Origin
Product of Japan
Preparation and Storage
Preparation and Usage
Guide on how to drink
Place the teabag in a cup and pour hot water. Dip for a while and take it out when tea changes to the colour that you prefer.

Delicious way of drinking
Pour the boiled water into the cup and wait until the water temperature reaches 80 °C. Then place the tea bag into the cup and dip until the tea changes to the colour that you prefer.
Storage
Please prevent placing this product under direct sunlight and keep it away from heat and moisture.