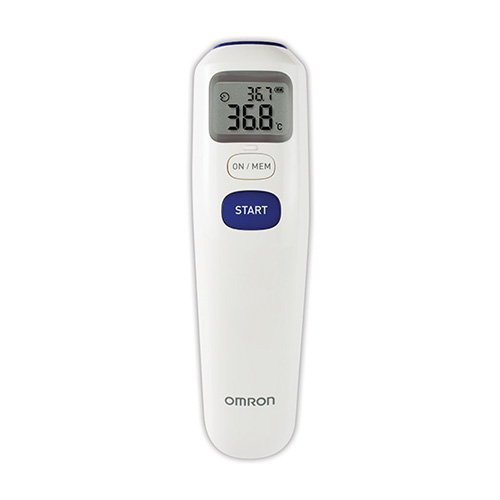 Provides non-contact forehead temperature measurement suitable for all ages, including infants and young children.
Selectable °C / °F
Backlight
Provides visibility in the dark
Last Reading on the Same Display with Current Reading
Silent Mode
25 Memories
3-in-1 Measurement - Forehead Measurement Mode, Room Temperature Mode, or Surface Measurement Mode
Gentle and Easy to Use
Non-intrusive, can be used while the child is sleeping
Direction of use: Hold the unit with the probe lens 1 to 3cm away from the centre of the forehead. Simply press the START button and measurement is complete in 1 second.