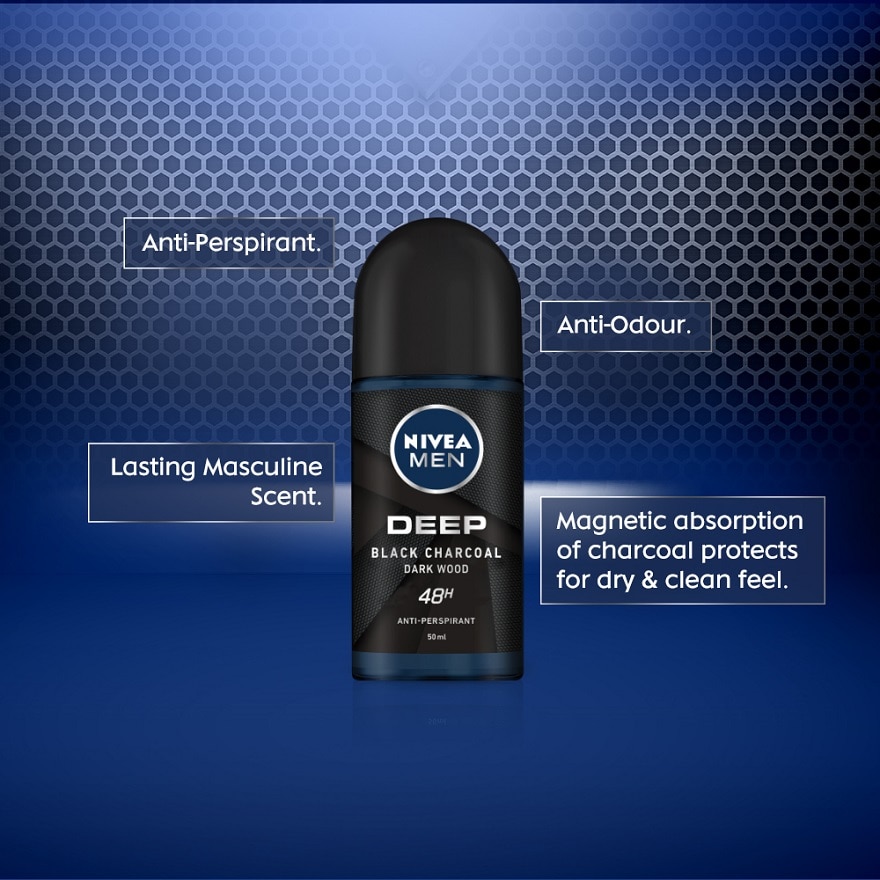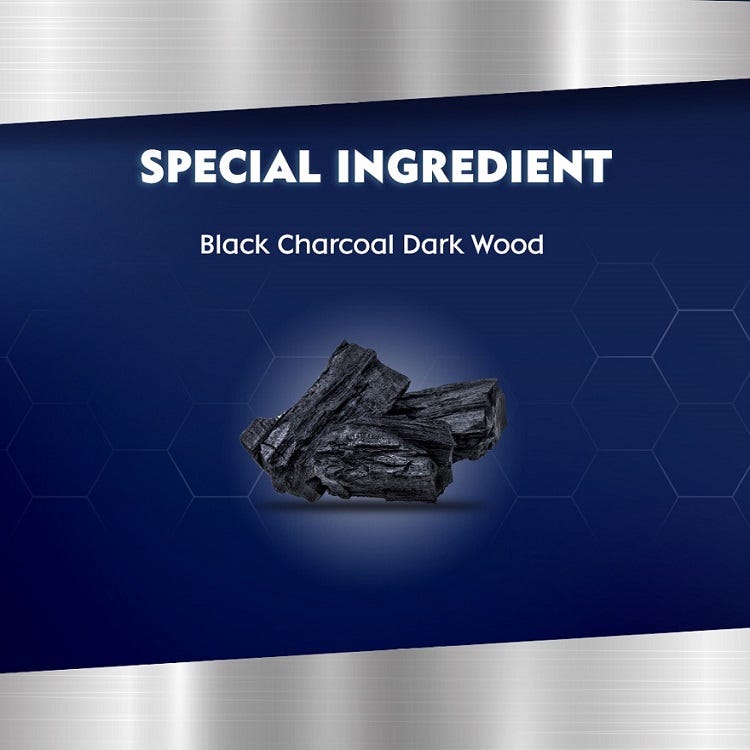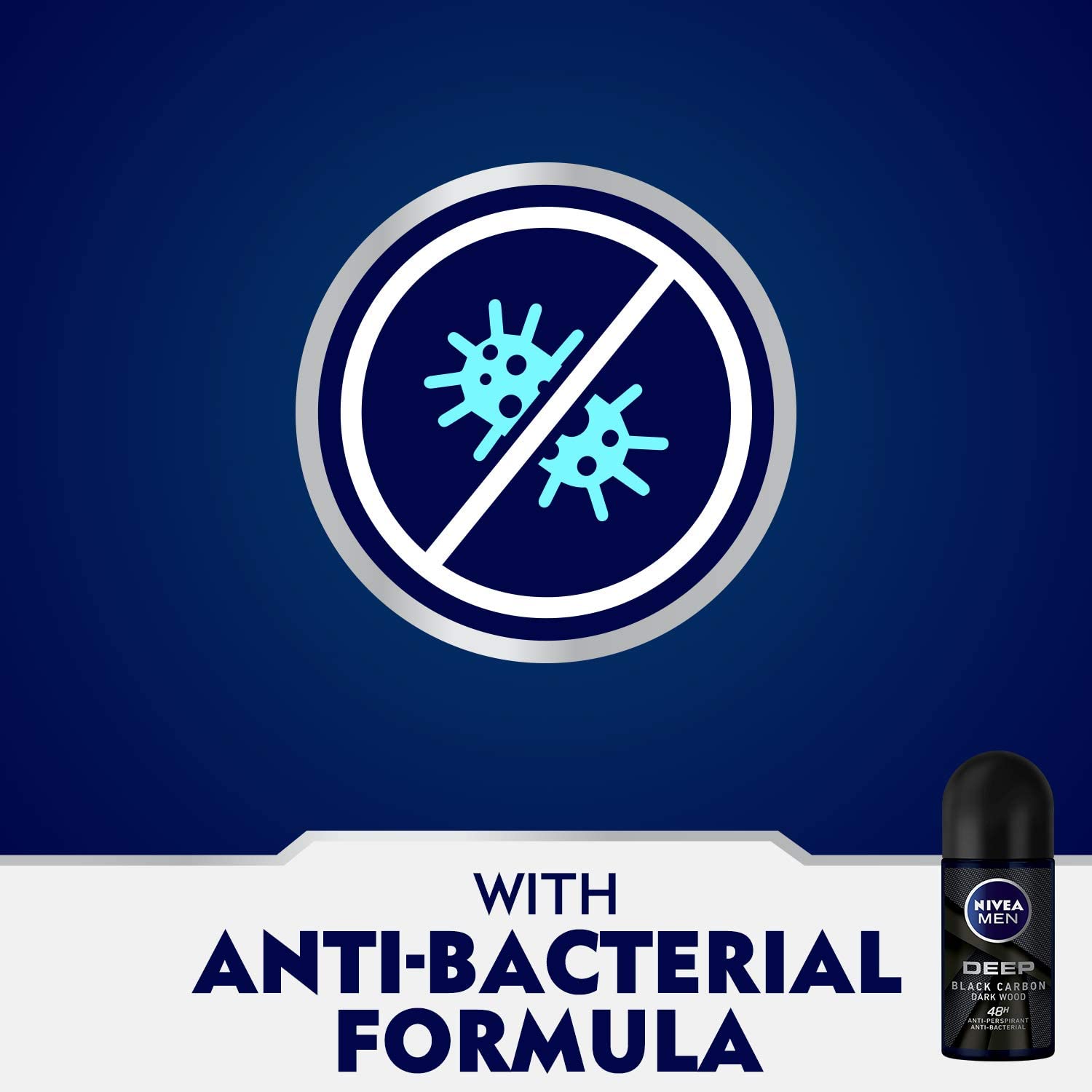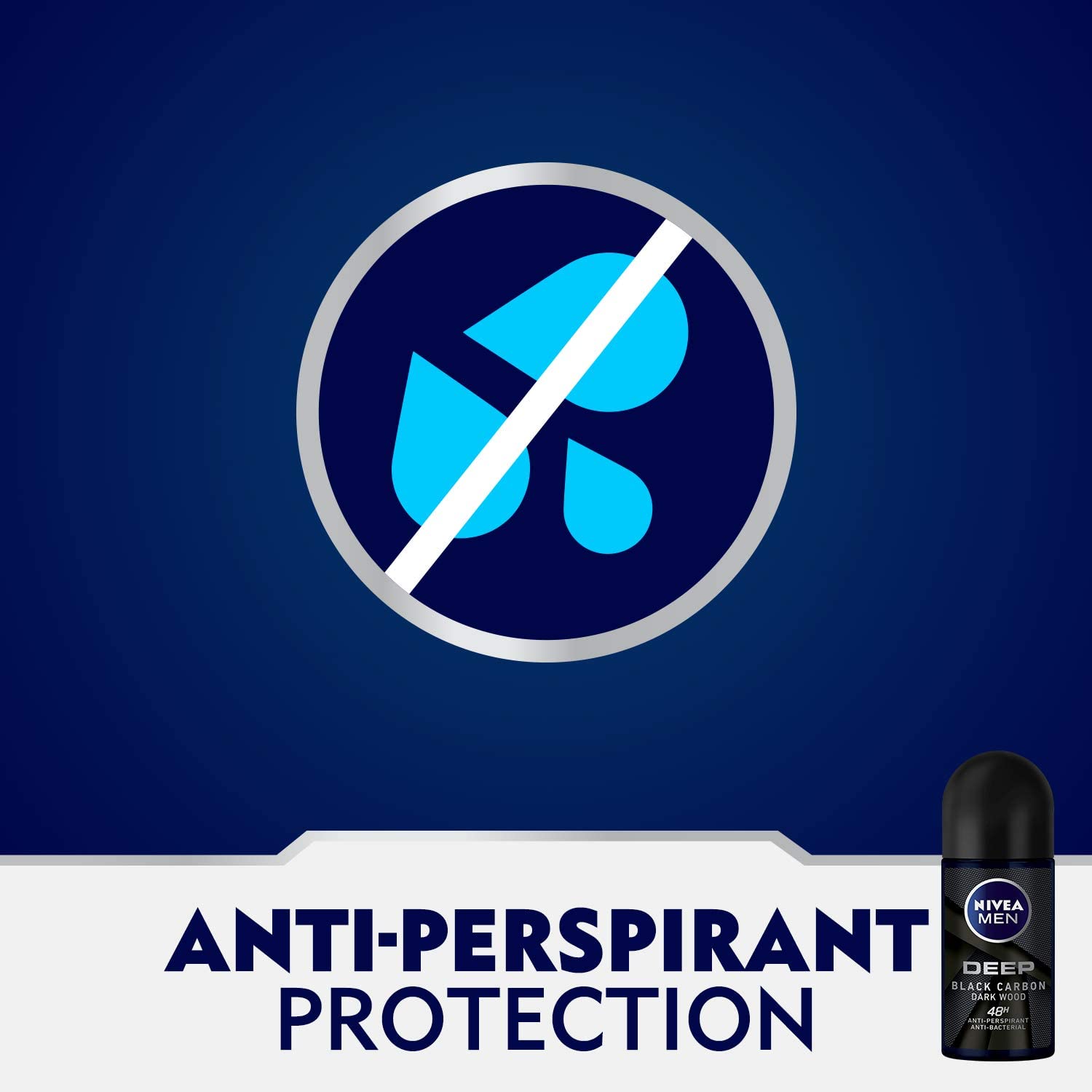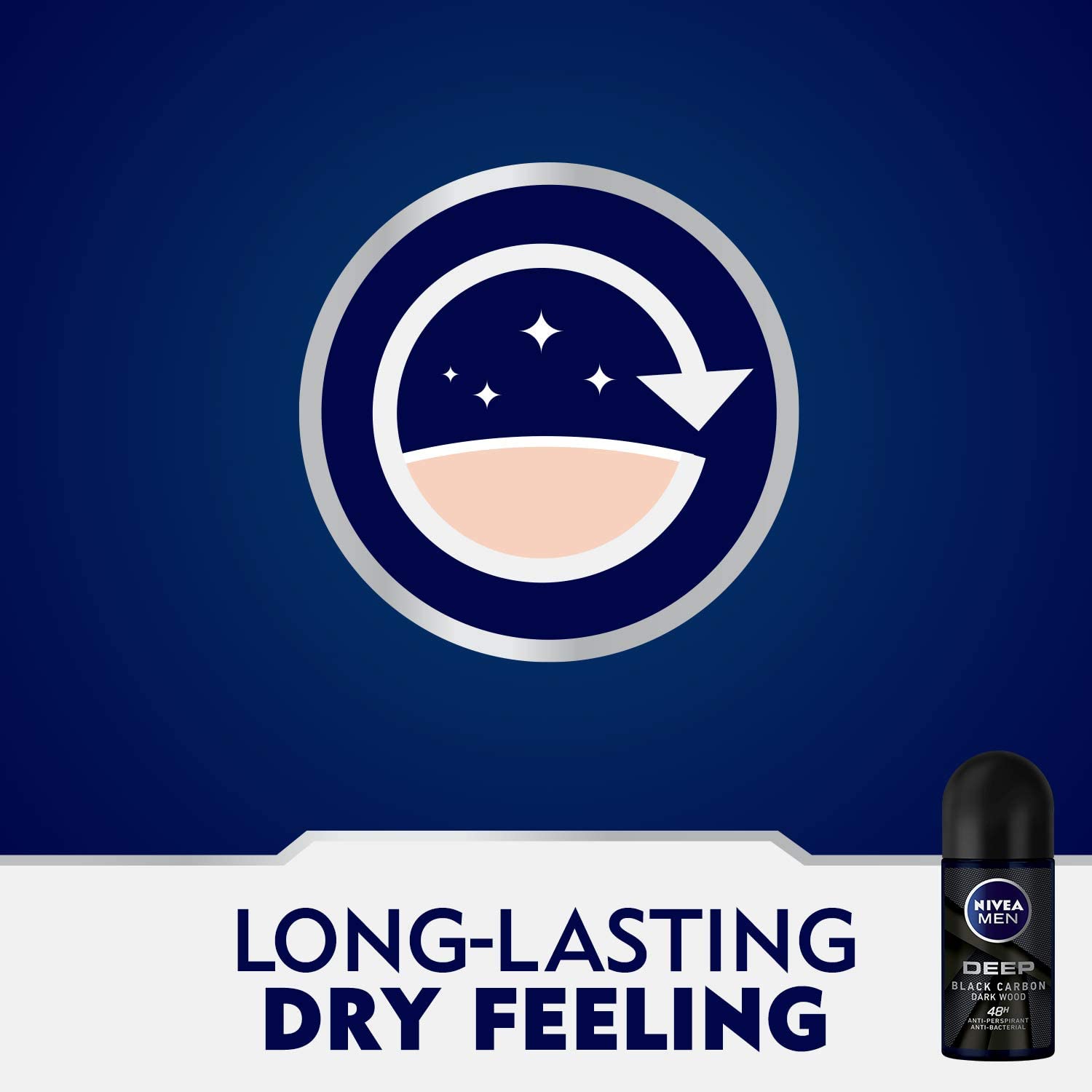 Begin each day with a refreshing after-shower routine that involves Nivea Men 50ml Deep Deodorant Roll-On. Its black carbon formula with antibacterial property eliminates any thriving germs to promote improved hygiene. The Nivea Deep deodorant roll-on for men offers a clean and dry feeling to your skin for long-lasting freshness. The formula spreads evenly and leaves no visible black remnants. It ensures up to 48 hours of antiperspirant protection to prevent body odor or sweating discomfort. The deodorant is infused with a masculine dark wood fragrance to boost your confidence.
Promotes Hygiene
The Nivea Deep men's deodorant roll-on is formulated with black carbon that directly attacks any thriving bacteria to help stay clean and hygienic. It also provides antiperspirant protection for up to 48 hours to prevent sweat and body odor.
Refreshing Deodorant
The deodorant roll-on offers a dry and clean feeling, which help you stay refreshed for a long time. Its masculine dark wood fragrance envelops you in an intoxicating aura of scent.