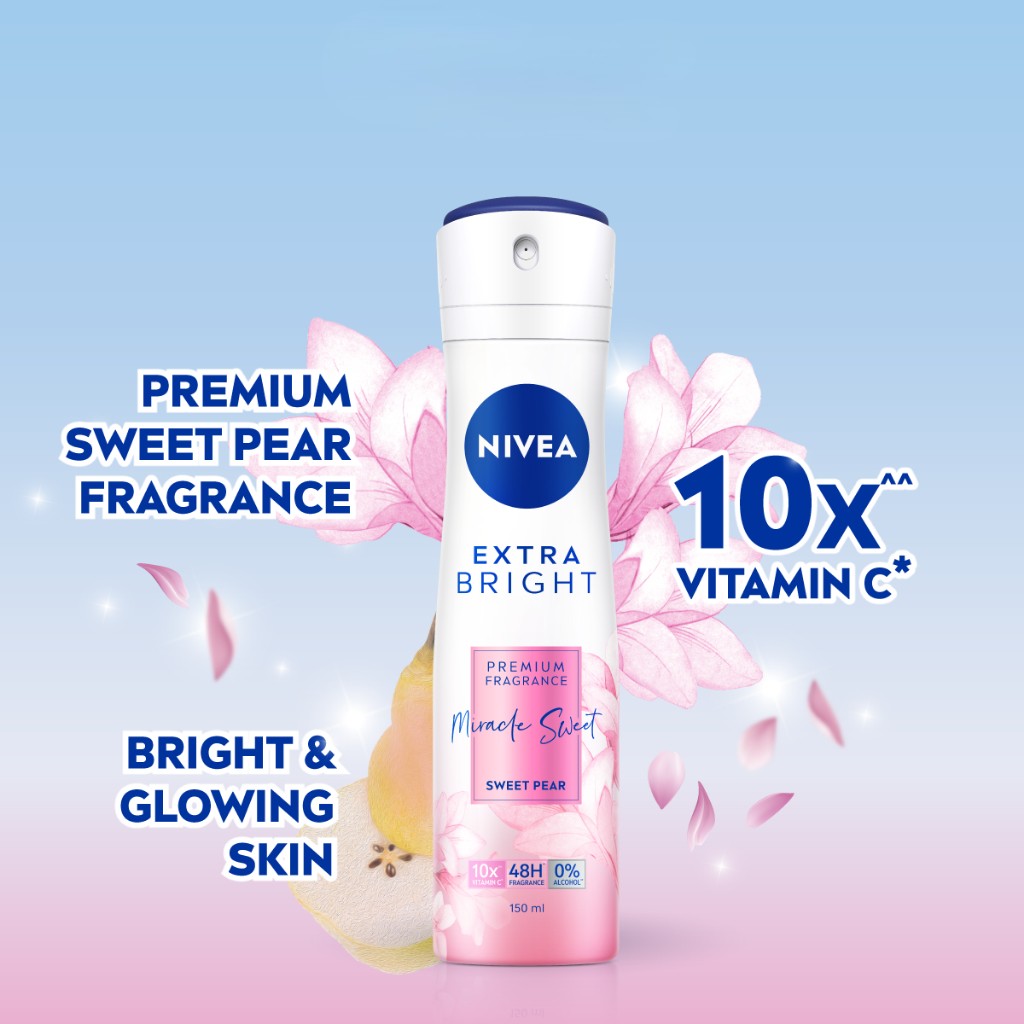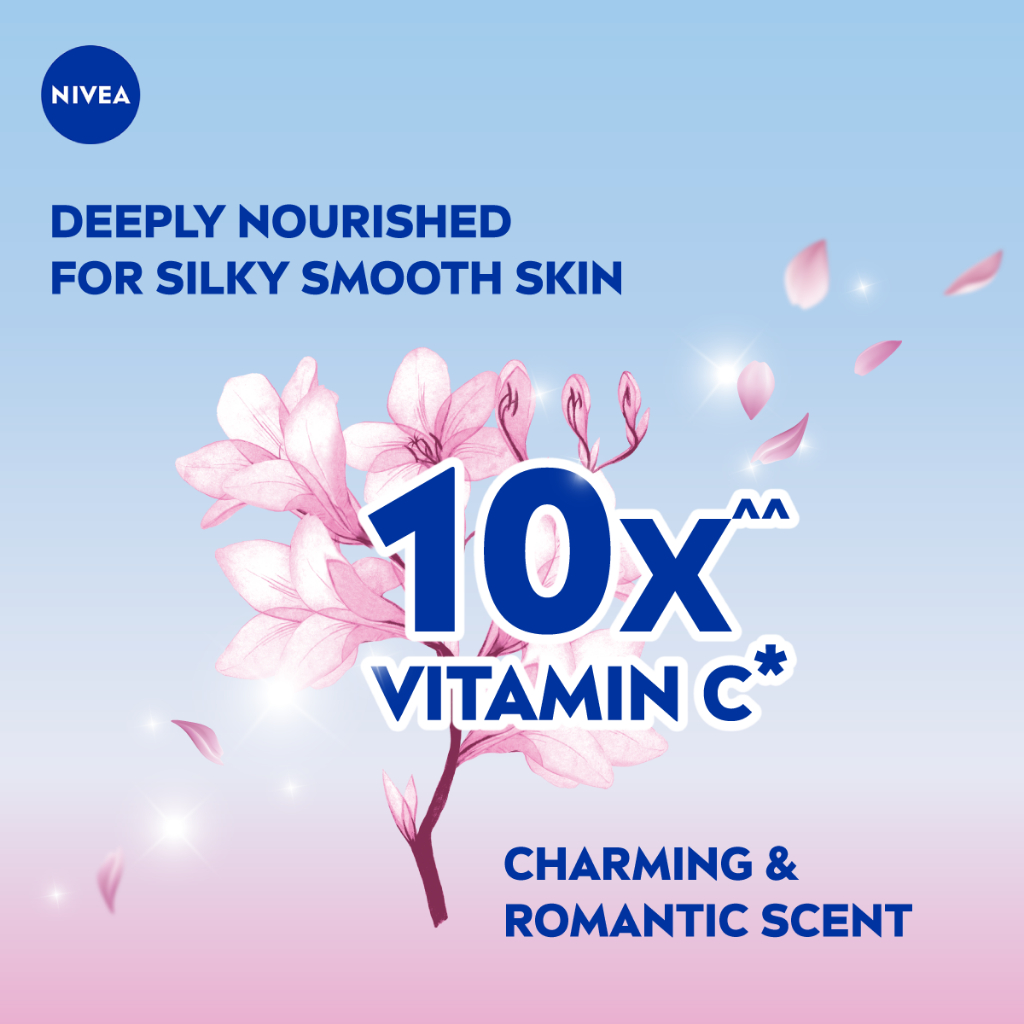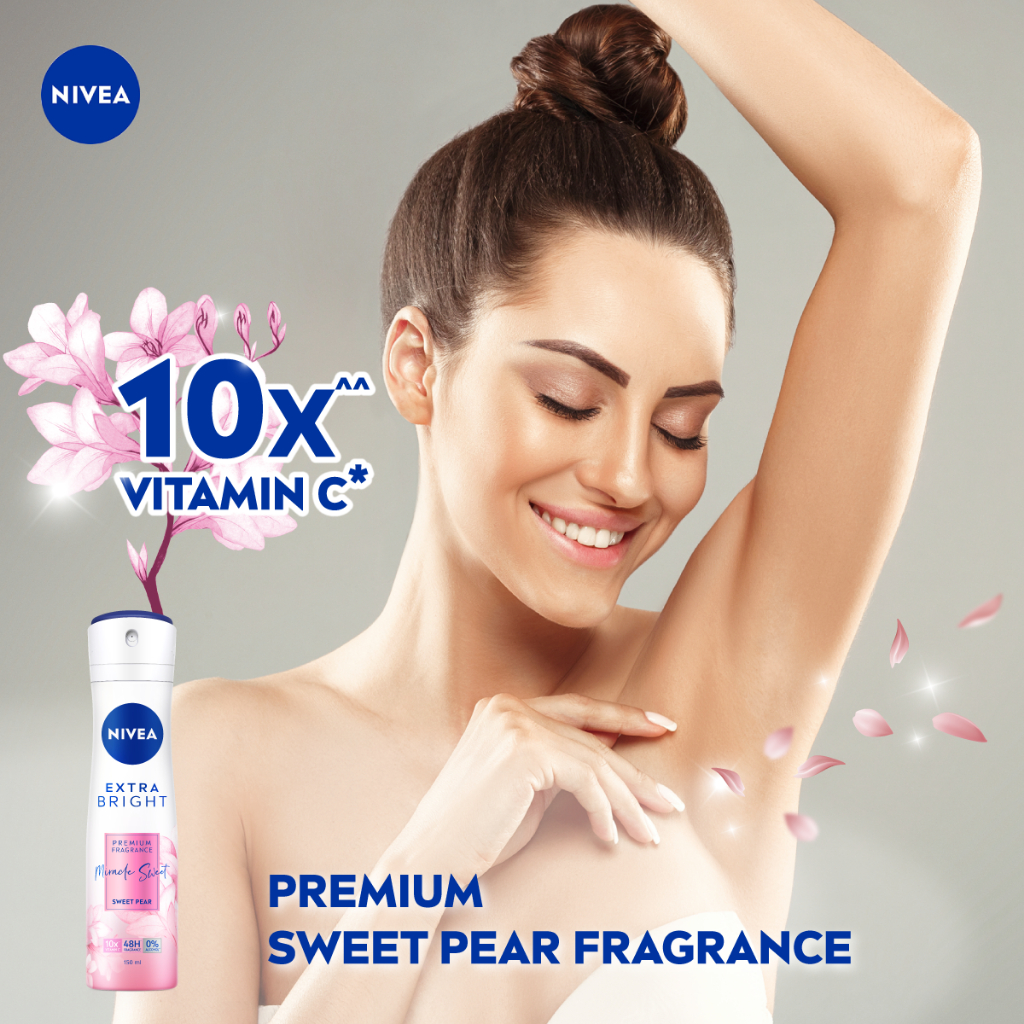 Elevate your Personal Care regimen with NIVEA's Extra Bright Miracle Sweet Deodorant, a harmonious fusion of captivating fragrance and nourishing skincare. Immerse yourself in the enchantment of the exclusive world-class perfumed Sweet Pear fragrance, enveloping you in a delightful and romantically alluring aura. Enriched with the potency of 10X Vitamin C, this deodorant not only imparts an exquisite scent but also works to brighten and create silky smooth underarms.
Discover the epitome of holistic well-being as this deodorant unveils the magic of Premium Perfumed Fragrances intertwined with brightening benefits. Experience the allure of the Exclusive Perfumed Sweet Pear Fragrance, an ode to charm and romance that leaves an indelible impression. Revel in the Charming and Romantic Scent, an aromatic symphony that accompanies you through your day, evoking feelings of enchantment and passion.
Infused with the prowess of 10X Vitamin C, this deodorant transcends traditional fragrance, enhancing your skin's radiance and fostering a canvas of Bright and Glowing Skin that mirrors your inner beauty. Delight in the sensation of Silky Smooth Underarms, a testament to NIVEA's commitment to comprehensive personal care that encompasses both fragrance and skin health.
Indulge in the enduring embrace of a Lasting Premium Perfumed Fragrance, a timeless veil that instills you with confidence and beauty from morning till night. Immerse yourself in the synergy of fragrance and skincare, a harmonious blend that elevates your sense of self and well-being. NIVEA's Extra Bright Miracle Sweet Deodorant embodies the brand's dedication to providing a complete and enriching personal care experience.