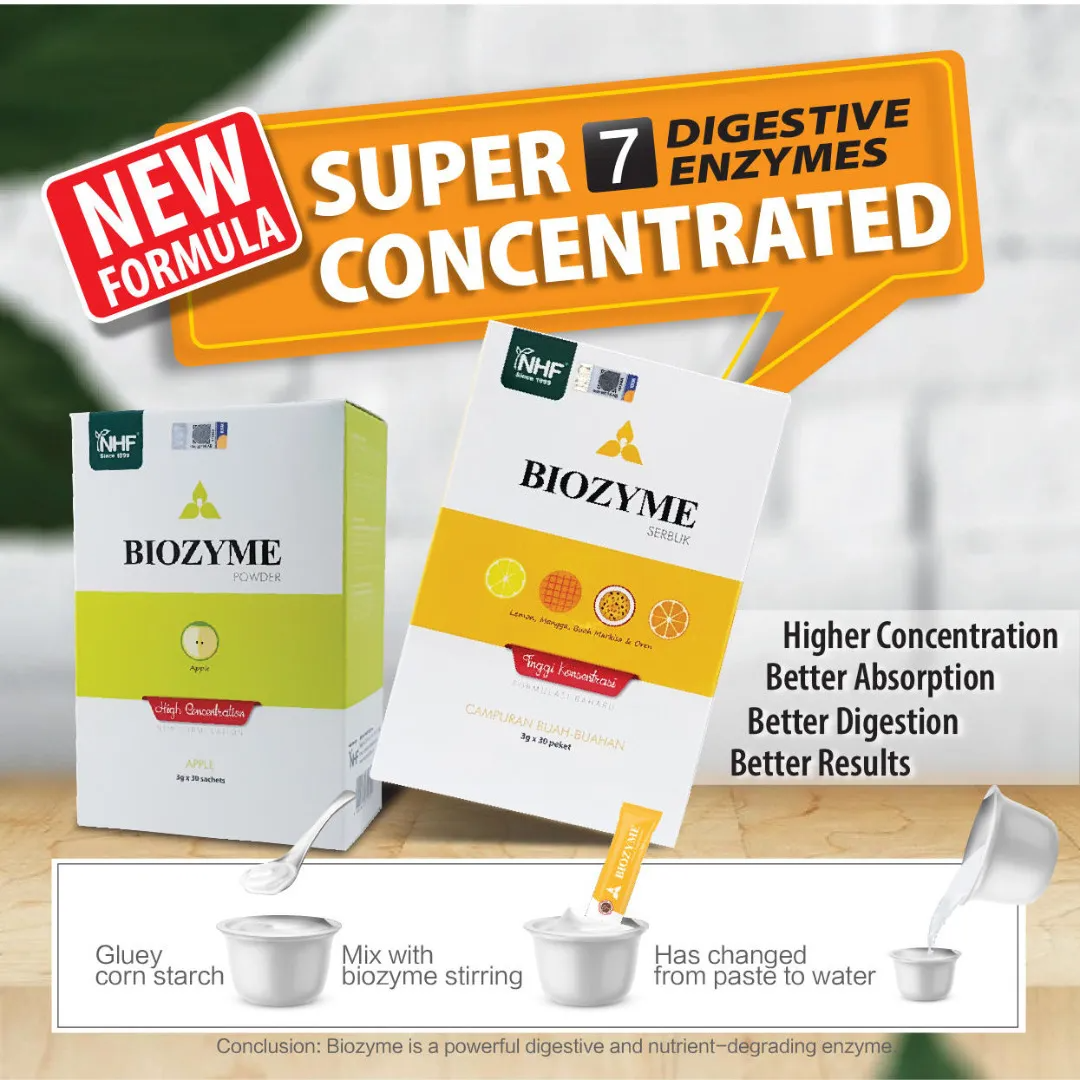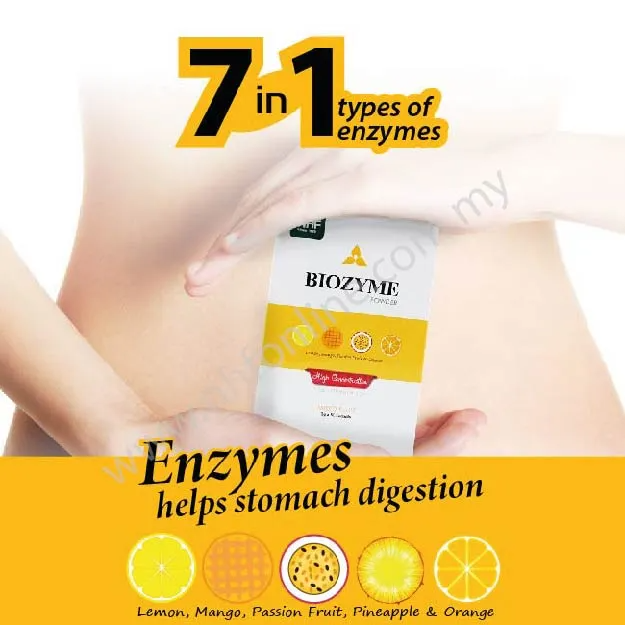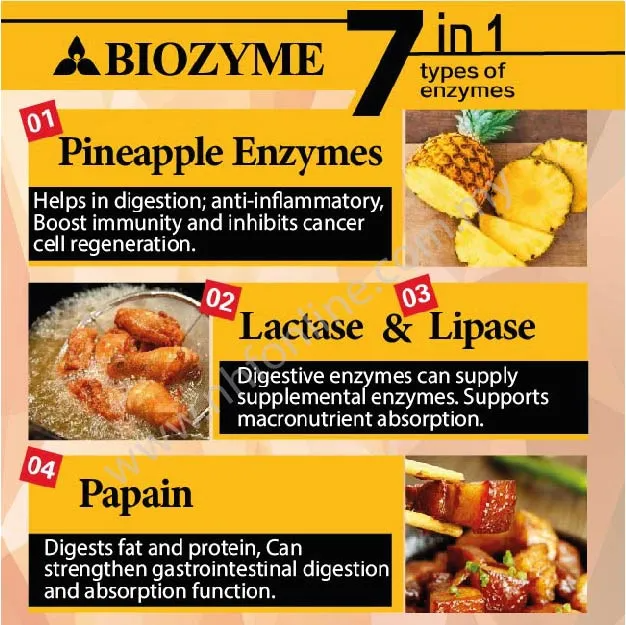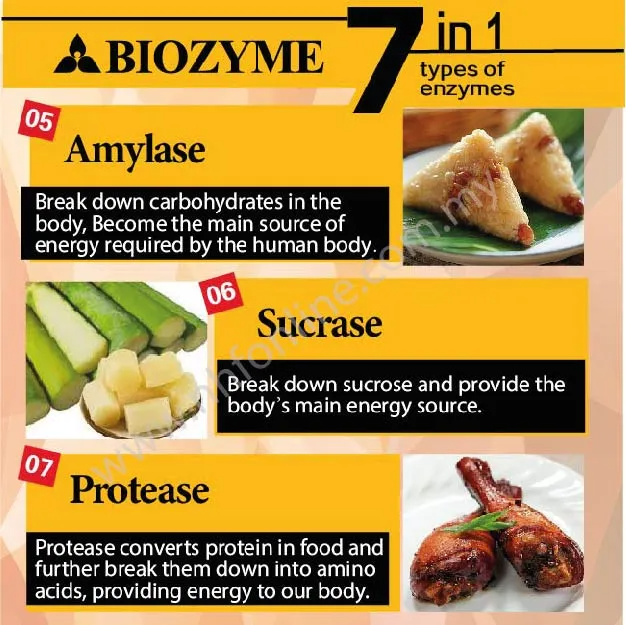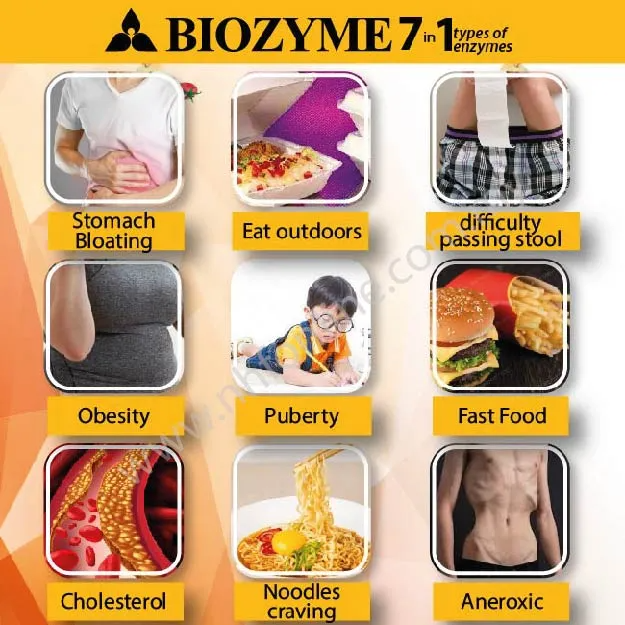 In the human body, there are numerous enzymes responsible for the various chemical changes that take place in the body, such as the digestion of food, the movement of limbs, the functioning of the brain to think etc. Some of these changes occur non-stop in the body, 24 hours a day.
The nutrients that we take in every day are sources of energy in our lives. However, if there are inadequate enzymes, the body will not be able to digest and absorb these nutrients properly. No matter how much we eat, if our body lacks enzymes, we will not be able to obtain nutrition from food.
NHF Biozyme MIX FRUITS Digestive Enzyme Food Supplement is here to help!
Improves digestion, enhances the breaking down of nutrients.
Aids complete digestion of food, thus allowing easier absorption of nutrients.
Enhance energy production
Slow the aging process
Increase metabolism
Strengthen the immune system and the body's self healing ability
Alleviate bloating
Transform toxic waste to unharmed substance for excretion to protect the blood
Ingredients: Amylase, Protease, Cellulase, Lactase, Lipase, Maltase, Invertase, Bromelain, Phytase, Xylanase, Pectinase, Catalase, Diastase, Papain, Humicellulase, Tropical Juice Powder (Orange, Pineapple, Passion Fruit, Mango & Lemon), Isomaltulose, Galacto-Oligosaccharideb (GOS).
Direction: Pour directly into mouth or mix with a small glass of water to drink after meals or recommended by doctor or pharmacist. Adjust dose according to the amount of food consumed. Adults need at least two packs after meals to achieve full digestion. Hard- to-digest foods require more digestive enzymes.