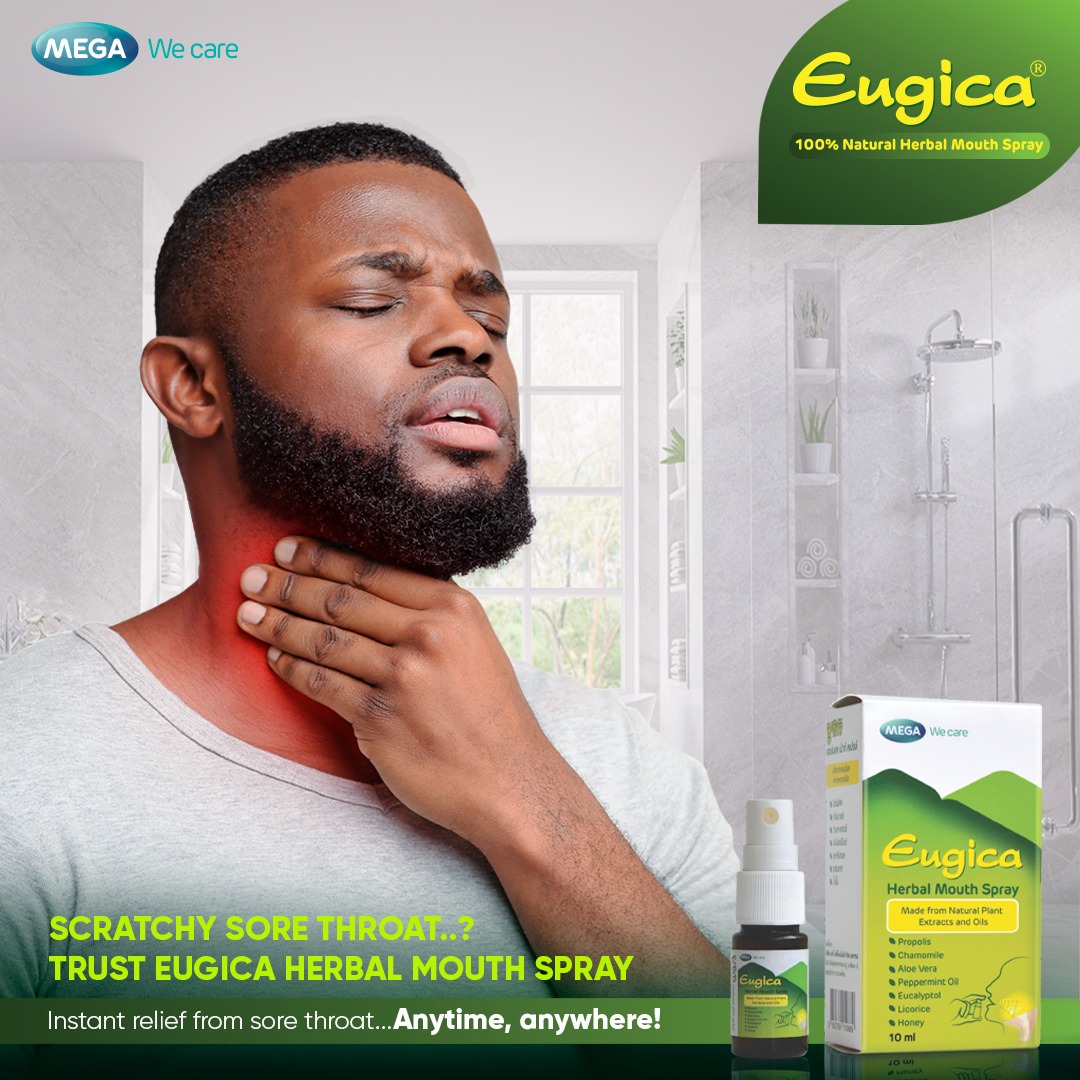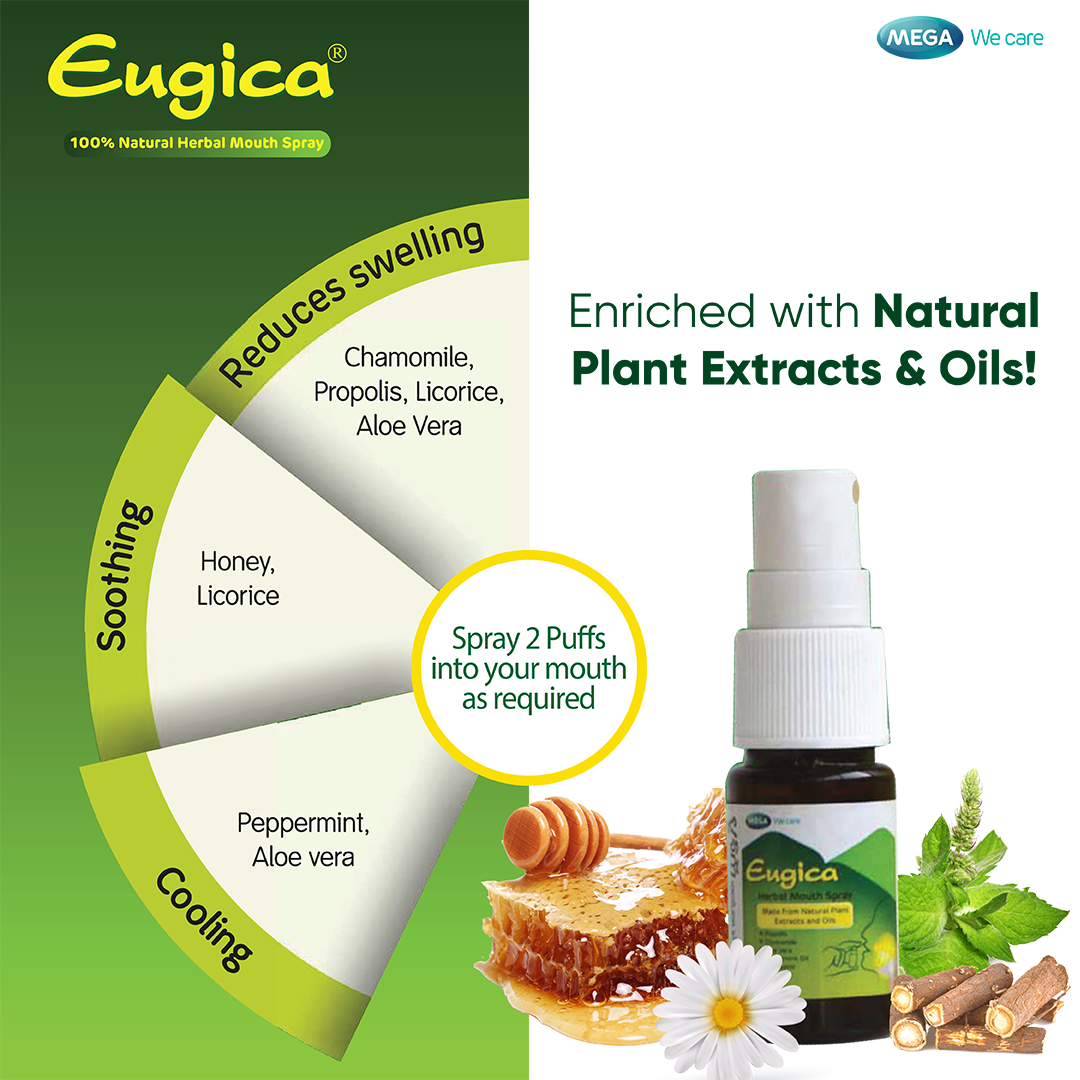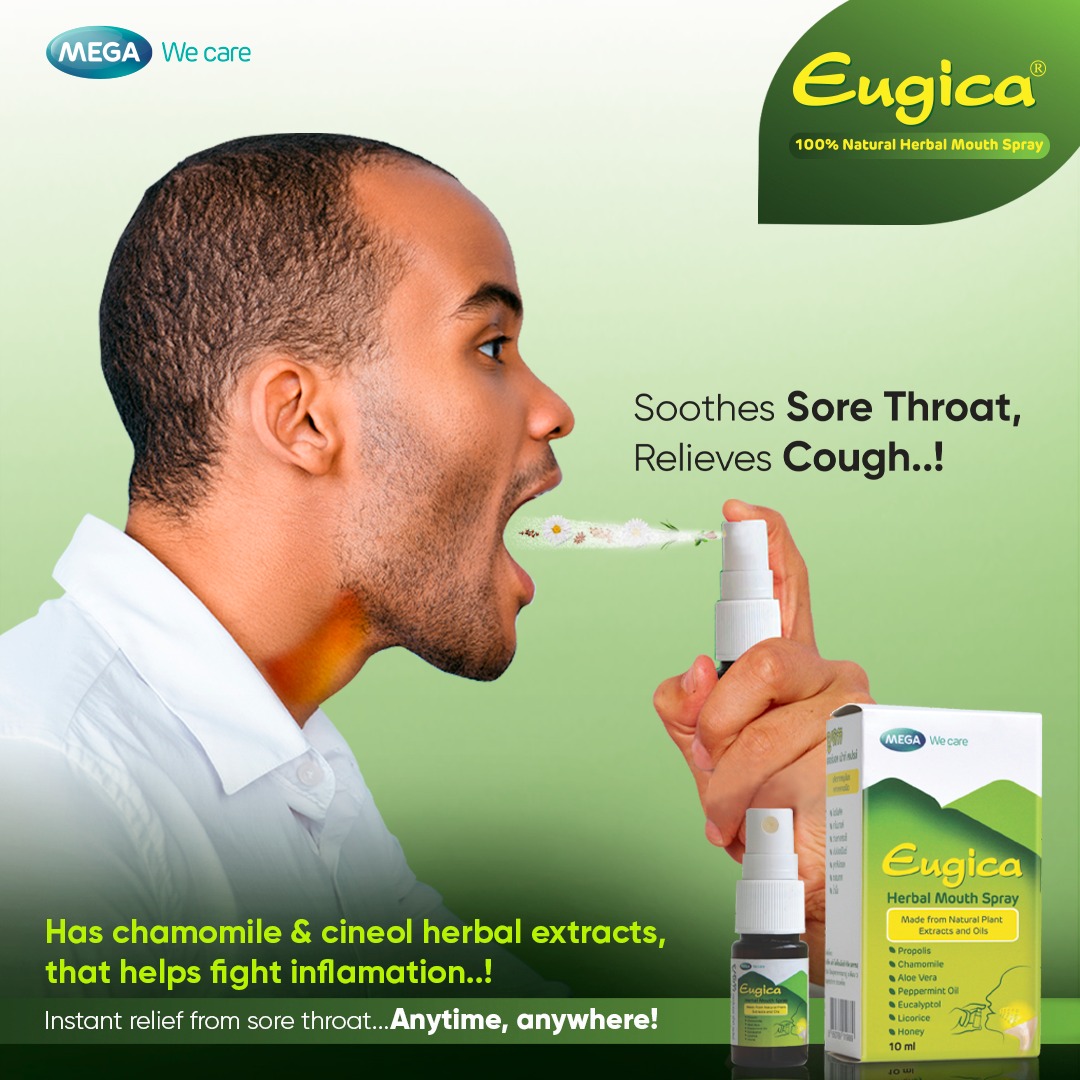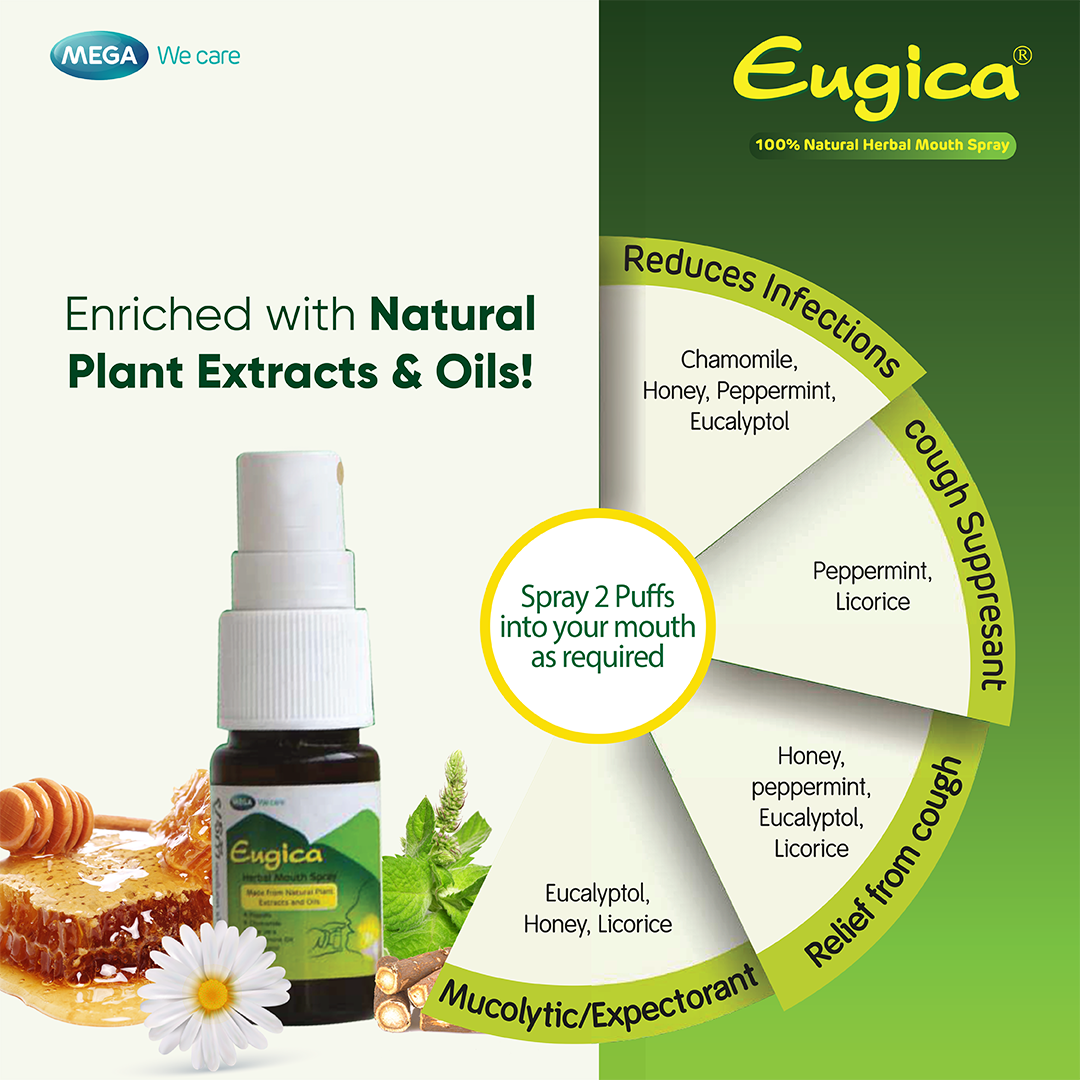 Quick acting, natural and safe solution for sore throat and cough.
An herbal mouth spray designed to soothe and offer quick relief from sore throat and infections of upper respiratory throat.
EUGICA HERBAL MOUTH SPRAY is a fast-acting, natural, and safe solution for sore throat. The combination of herbal ingredients in the spray formulation targets the sites of discomfort with more ease and offers quick relief from irritation and inflammation of the mouth, throat, and upper respiratory tract.
It acts as a safe adjuvant to antiviral and antibacterial treatments, with no side effects.
Each 10 ml spray bottle contains
Chamomile Extract – 134.6 mg
Peppermint Oil – 80.2 mg
Cineol – 8.4 mg
Propolis Powder – 3.0 mg
Liquorice Root Dry Extract – 30.5 mg
Aloe Vera Powder – 1.0 mg
Honey – 200.5 mg
Spray 2-3 puffs into your mouth or on the back of the throat as often as required.