The Trusted 2-in-1 Eye Formula with Clinically-tested Lutein + Zeaxanthin to Protect Eyes from Harmful Blue Light & UV Rays
Live-well OCCUsharp is an eye formula with concentrated lutein and zeaxanthin from standardized extracts of marigold flowers.
Antioxidant carotenoids such as lutein and zeaxanthin (plant pigments) can play an important role in protecting eye health through the years.
It is found that zeaxanthin is highly concentrated in the macular while lutein is more prominent at the edges around the retina. Concentrated in the lenses, retina and macular, these 2 carotenoids provide antioxidant protection to the eyes against Ultraviolet (UV) light from sunrays as well as harmful blue light from computer and TV screens to smartphones and "tablet" computers.
What You Don't Know About Your Smartphone May Be Blinding Your Eyes
Basically most digital devices have one thing in common: they all emit blue light, a high-energy light which is very dangerous to our eyes. Blue light is everywhere and is always emitted from LED backlighting of smartphones, computers, laptops and tablets.
Prolonged exposure to UV rays and harmful blue light throughout the ageing process may cause excessive free radical damage to our eyes and lead to blurry vision, glare sensitivity, poor night vision, tired and dry eyes, overstraining and reading difficulties.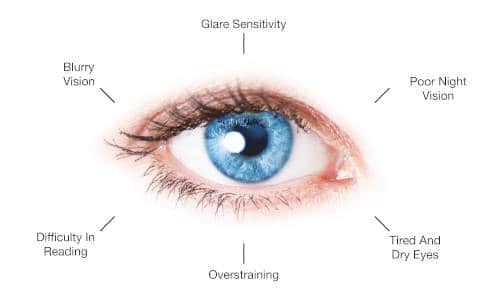 However, as we grow older, the concentration of lutein and zeaxanthin in our eyes declines. Unfortunately, our bodies cannot manufacture both lutein and zeaxanthin and thus, we need to obtain them from our diet or via supplements.
Daily supplementation with lutein and zeaxanthin has been shown to increase the density of these 2 carotenoids in the eye and helps to maintain healthy eyes.
Taking Live-well OCCUsharp helps increase the concentration of Lutein and Zeaxanthin in the lens, retina and macula leading to Healthier Eyesight.