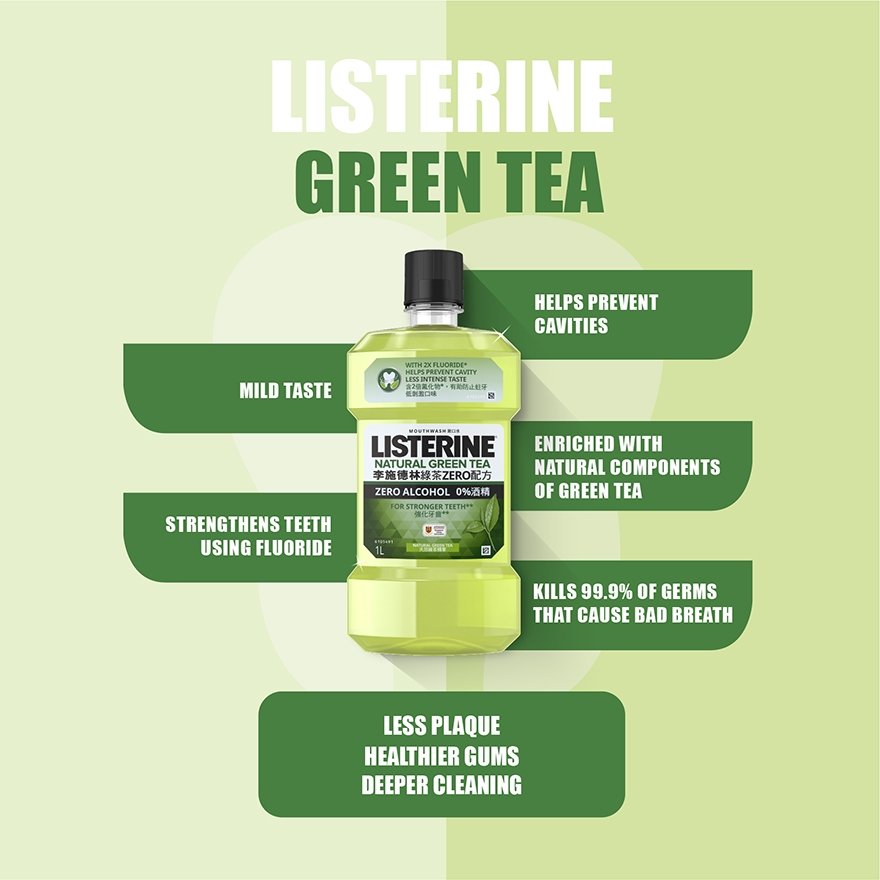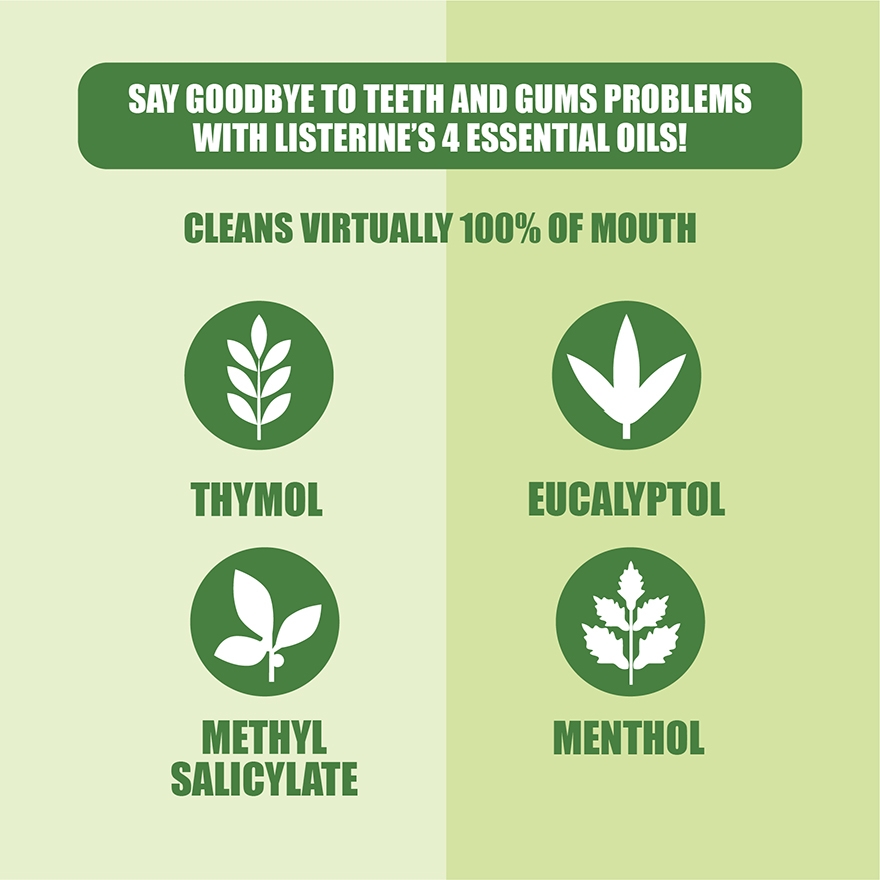 It's mild yet powerful. This refreshing mouthwash contains 2X* more fluoride to help strengthen teeth and prevent cavities. Enriched with the natural components of green tea, enjoy the usual deep cleaning power of LISTERINE® to kill germs that cause bad breath, plaque and gingivitis. LISTERINE® Green Tea is alcohol-free and is suitable for children aged 6 and above.
*Compared with other LISTERINE® variants containing 100ppm fluoride.
Less intense taste
Helps prevent cavities
Directions:
Children (6 to 12 years): Use 10mL undiluted Listerine Green Tea, rinse the teeth and gums for 30 seconds, twice daily as part of usual oral hygiene. Do not swallow.
Adults and children above 12 years: Rinse with 20mL undiluted Listerine Green Tea Mouthwash each time, twice a day. Expel after rinse for 30 seconds and do not swallow. No further rinse with water is required.
Precautions:
This product contains sodium fluoride
Supervise children over 6 years of age
Keep out of reach of children
If swallowed or in the event of adverse reaction, stop use and get medical help right away
Do not use if you are allergic to any of the ingredients
Do not use in children below 6 years of age
Keep away from direct sunlight