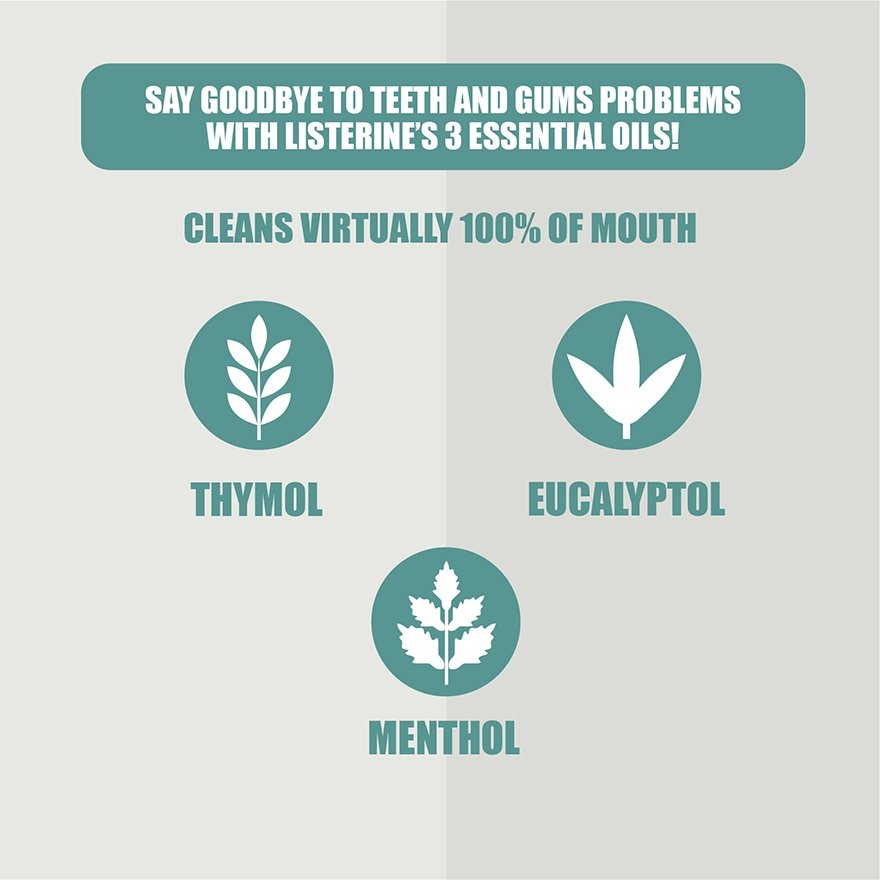 NEW LISTERINE® Healthy White with lemon & salt is clinically proven to give you naturally whiter teeth in 2 weeks. It reduces and prevents tough stains on teeth from forming so you can feel confident to enjoy your favourite coffee, tea or wine!
How LISTERINE® Healthy White works:
Cleans:
- 3 Powerful essential oils combine to reduce plaque bacteria helping to clean the tooth surface
Whitens & Protects from New Stains:
- Non-abrasive, polyphosphate technology lifts stains to give naturally whiter teeth
- A protective shield prevents new stains from developing, even in those hard to reach areas
Strengthens:
- Fluoride helps to toughen and strengthen teeth
Combats bad breath germs:
- Kills 99% of germs that cause bad breath
Directions:
Rinse with 10mL undiluted Listerine Healthy White each time, twice a day. Expel after rinse for 1 minute and do not swallow. No further rinse with water is required.
Precautions:
- Keep out of reach of children
- If swallowed, get medical help right away
- Keep away from direct sunlight