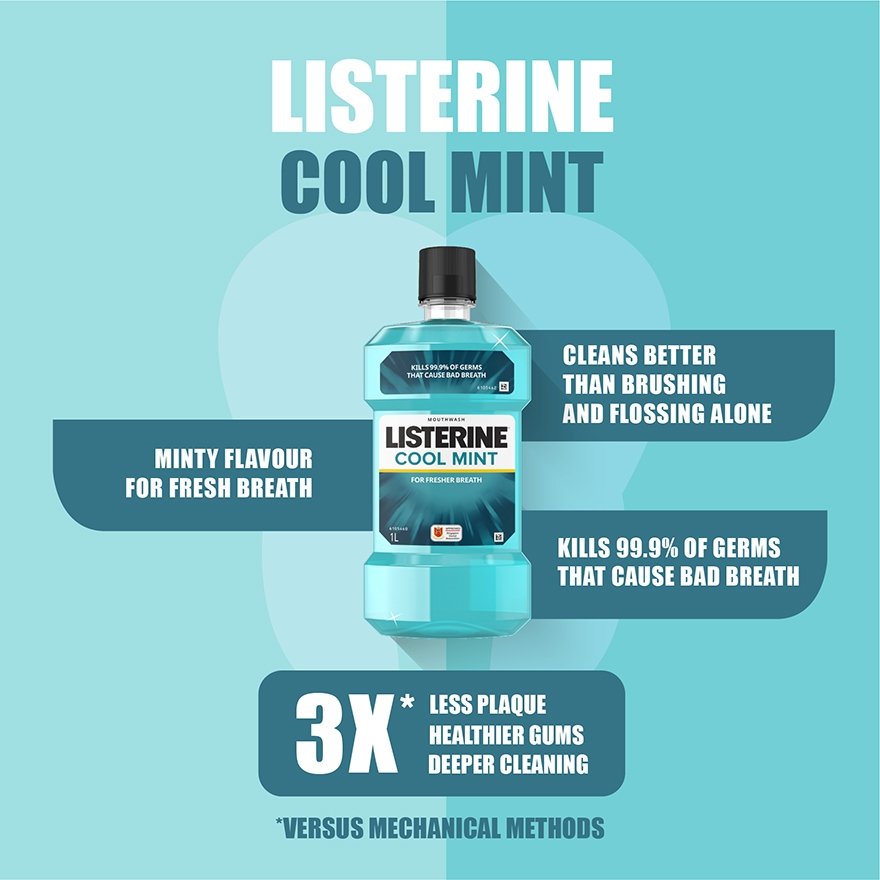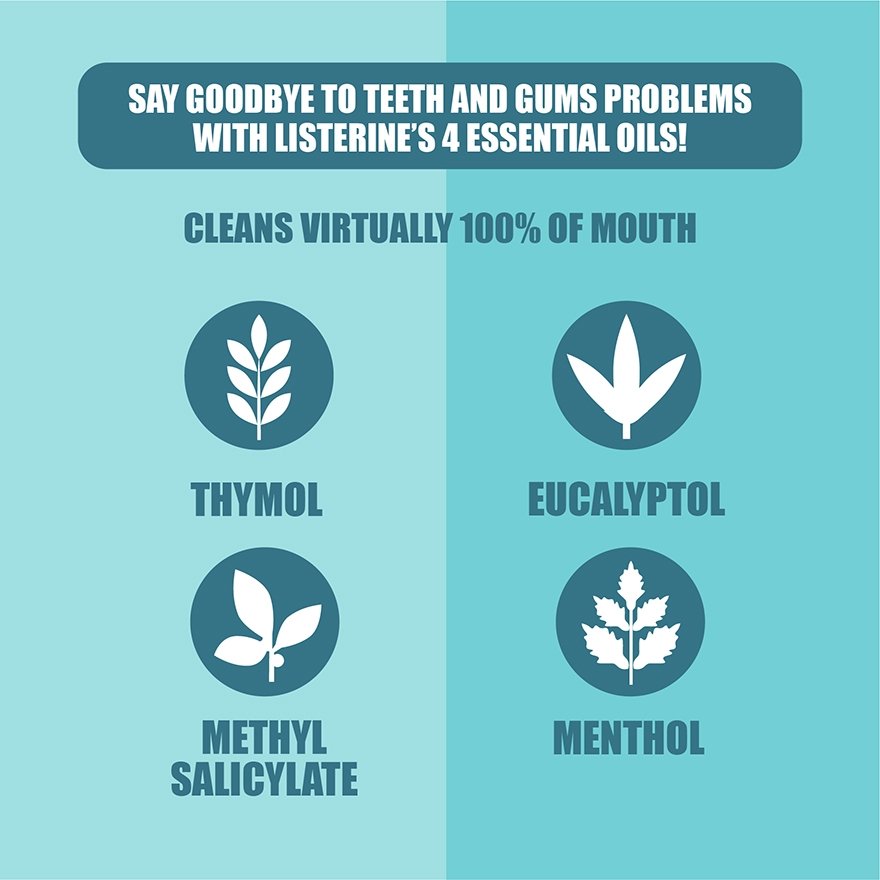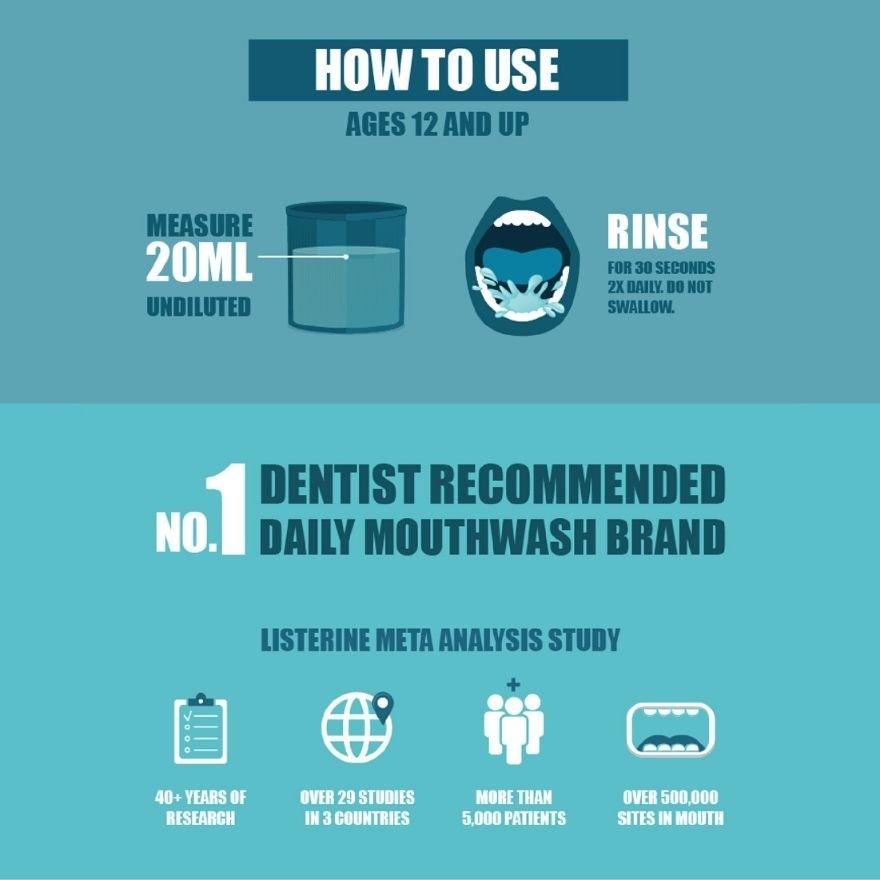 Not only does it kill germs, the refreshing mint flavour of LISTERINE® Cool Mint makes it a crowd favourite for those who want to keep their breath feeling fresh all day.
This LISTERINE® Mouthwash is endorsed with the Singapore Dental Association Seal of Acceptance.
Used twice daily after brushing, LISTERINE® Cool Mint® provides 24- hour protection against germs that cause bad breath, plaque and gum problems:
Cleans and removes plaque 6x better than brushing & flossing alone
Unique formula with 4 Essential Oils deeply penetrates plaque to kill bacteria in the biofilm
Directions: Rinse with 20mL undiluted Listerine each time, twice a day. Expel after rinse for 30 seconds and do not swallow. No further rinse with water is required.