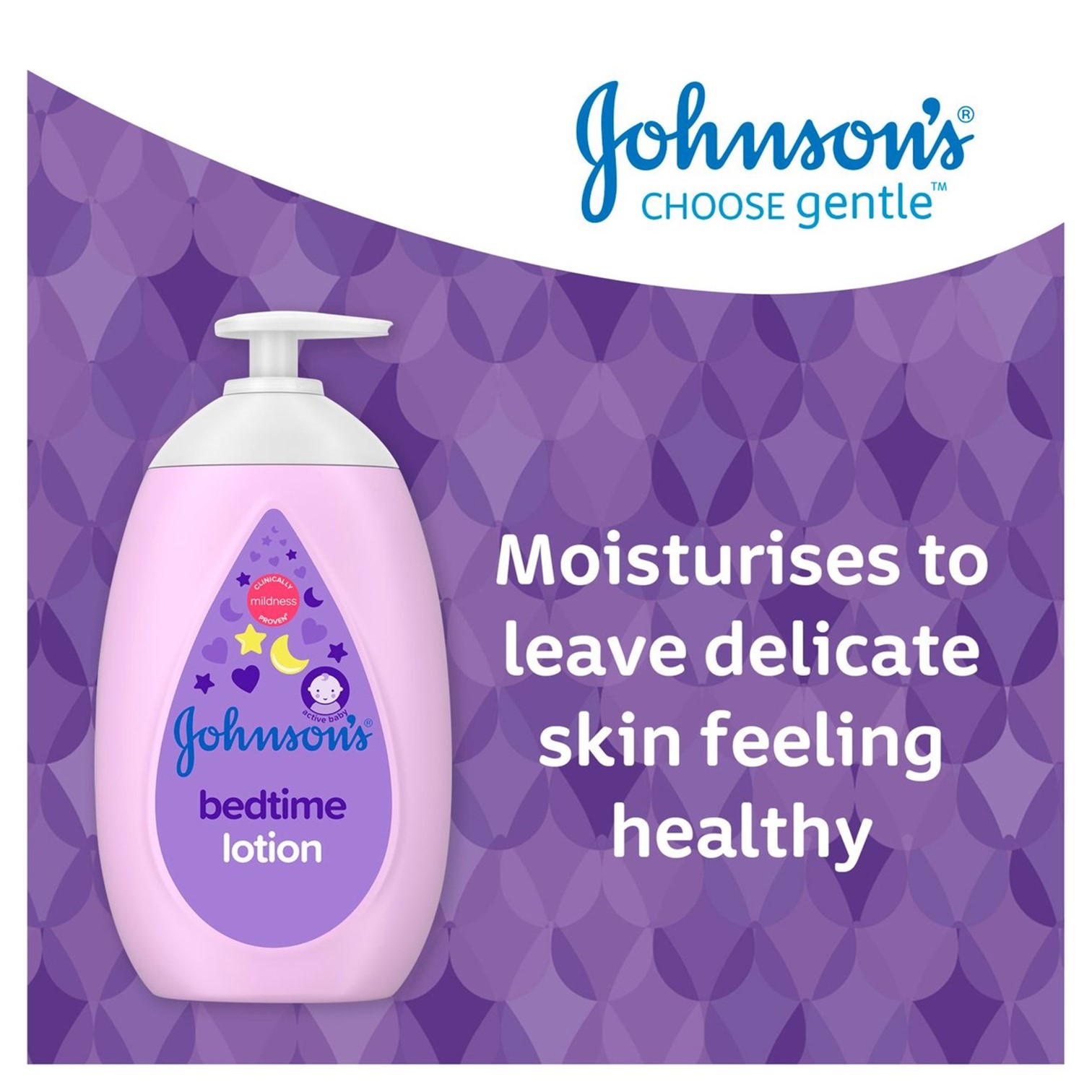 Johnson's ® Bedtime™ baby lotion with NaturalCalm essence, clinically proven to help calm and comfort baby before sleep
(Did you know?) A soothing nightly ritual can help send your growing baby to dreamland. Our product compliments your baby's bedtime routine for a comfortable night's sleep.
-- pH Balanced & Hypoallergenic, tested with pediatricians
-- Clinically proven to help comfort baby before sleep *based on baby's bedtime routine
-- With NaturalCalm aroma, consisting of jasmine and lily
HOW TO USE
Remove safety seal to open. Massage gently over the entire body. For best results, use Johnson's Bedtime lotion/ oil after bath and follow with quiet time.
WARNING:
Use under adult supervision.
SAFETY TIP:
Keep out of reach of children, avoid contact with eyes.
STORAGE:
Store in dry cool place and away from direct sunlight.
INGREDIENTS
We design for safety and efficacy, and we prioritize naturally-derived ingredients where possible.Ingredients (INCI):Water,Xanthan Gum,Ethylhexylglycerin,p-Anisic Acid,Sodium Hydroxide,Magnesium Aluminum ,Silicate ,Carbomer ,Fragrance,Polysorbate 20,Stearic Acid,Phenoxyethanol,Dimethicone,Palmitic Acid,Cetearyl Alcohol,Cocos Nucifera (Coconut) Oil,Glyceryl Stearate,Cetyl Alcohol,Isopropyl Palmitate,Glycerin