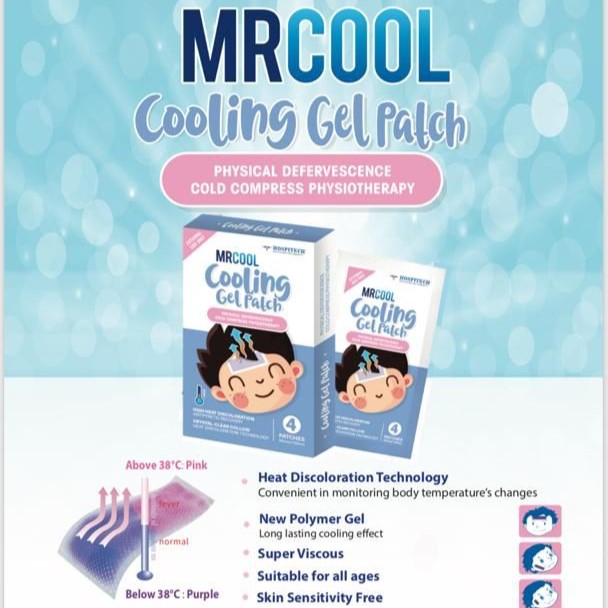 Application range: Use for cold compress, physical cooling
Size: 12cm x 5cm, 4 patches per box
Storage method: Cool place, avoid direct sunlight
Special Features:
High heat discoloration technology
Convenient in monitoring body temperature changes

Above 38°C: PINK COLOR
Below 38°C: PURPLE COLOR

New Polymer Gel for long lasting cooling effect
Super viscous to ensure better adherence
Suitable for all ages
Skin Sensitivity free

Instruction for application:
Open the individual laminate pack by carefully cutting or tearing it where indicated along the top edge
Remove one piece of Cool Patch.
Remove and discard the transparent film from the back of the strip.
After ensuring the skin on application site is dry(Clean the body part before using), place the Cool Patch on the forehead, back of the neck or over the temples.
Use each Cool Patch for as long as needed but use only once.
Works without refrigeration. You can also use them with medicines.