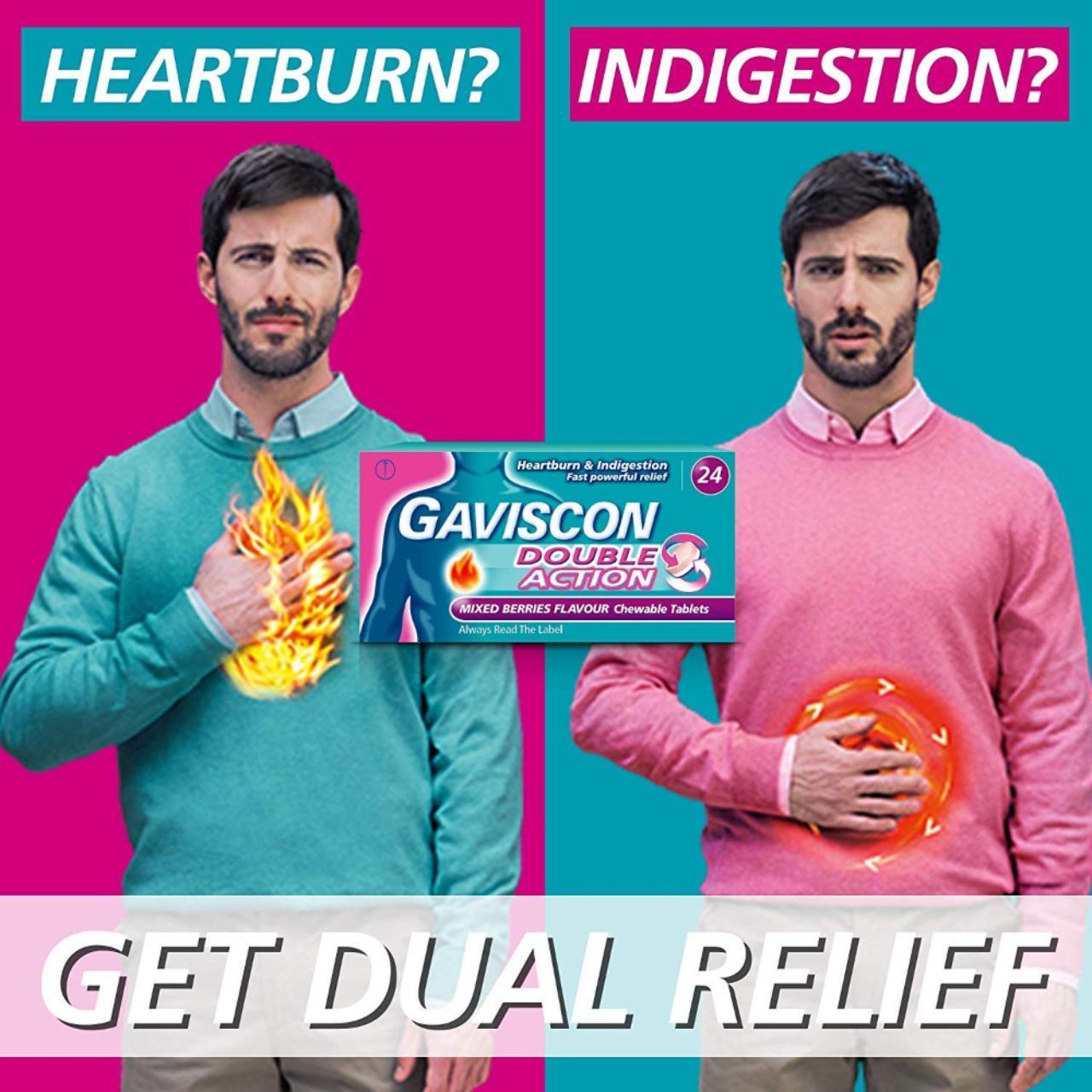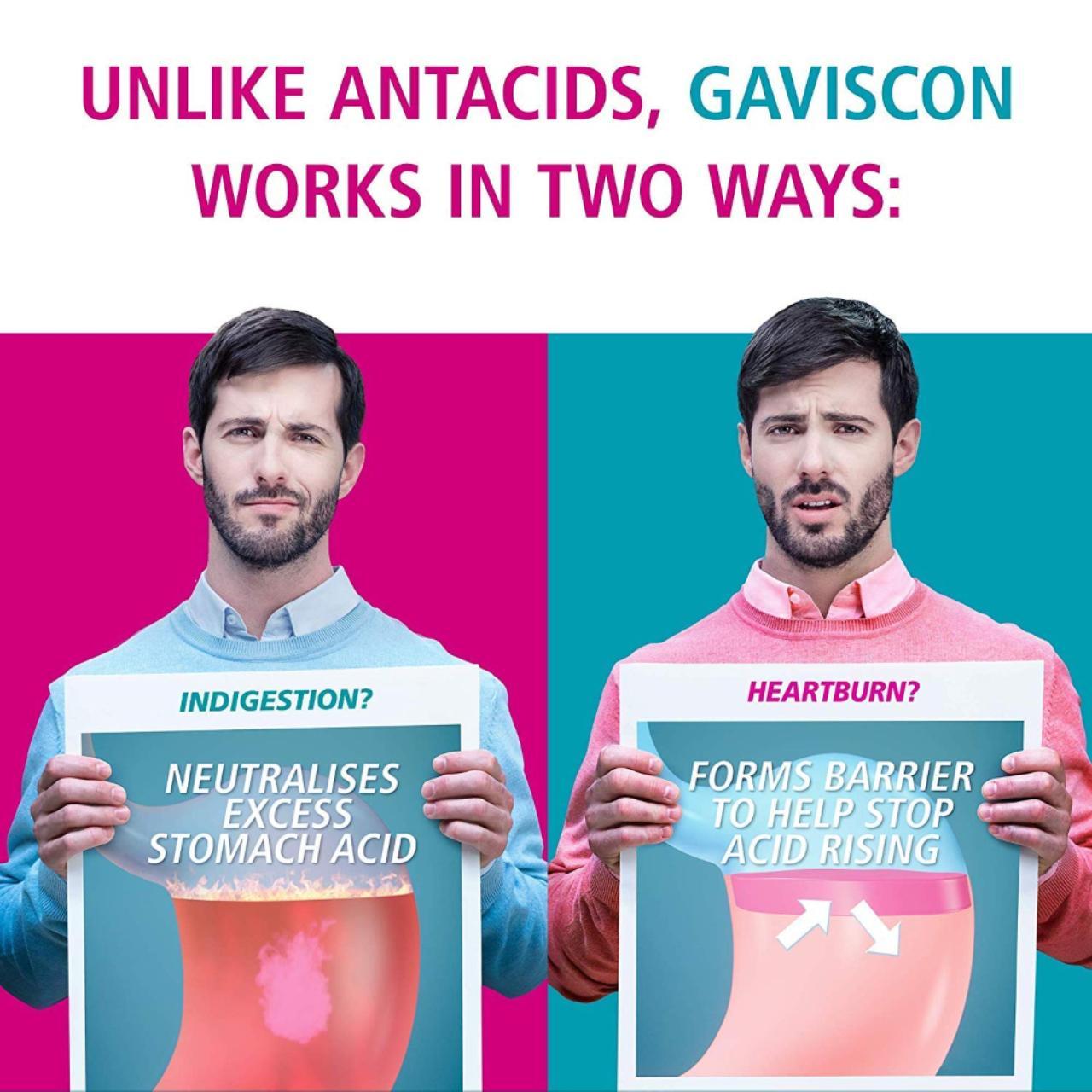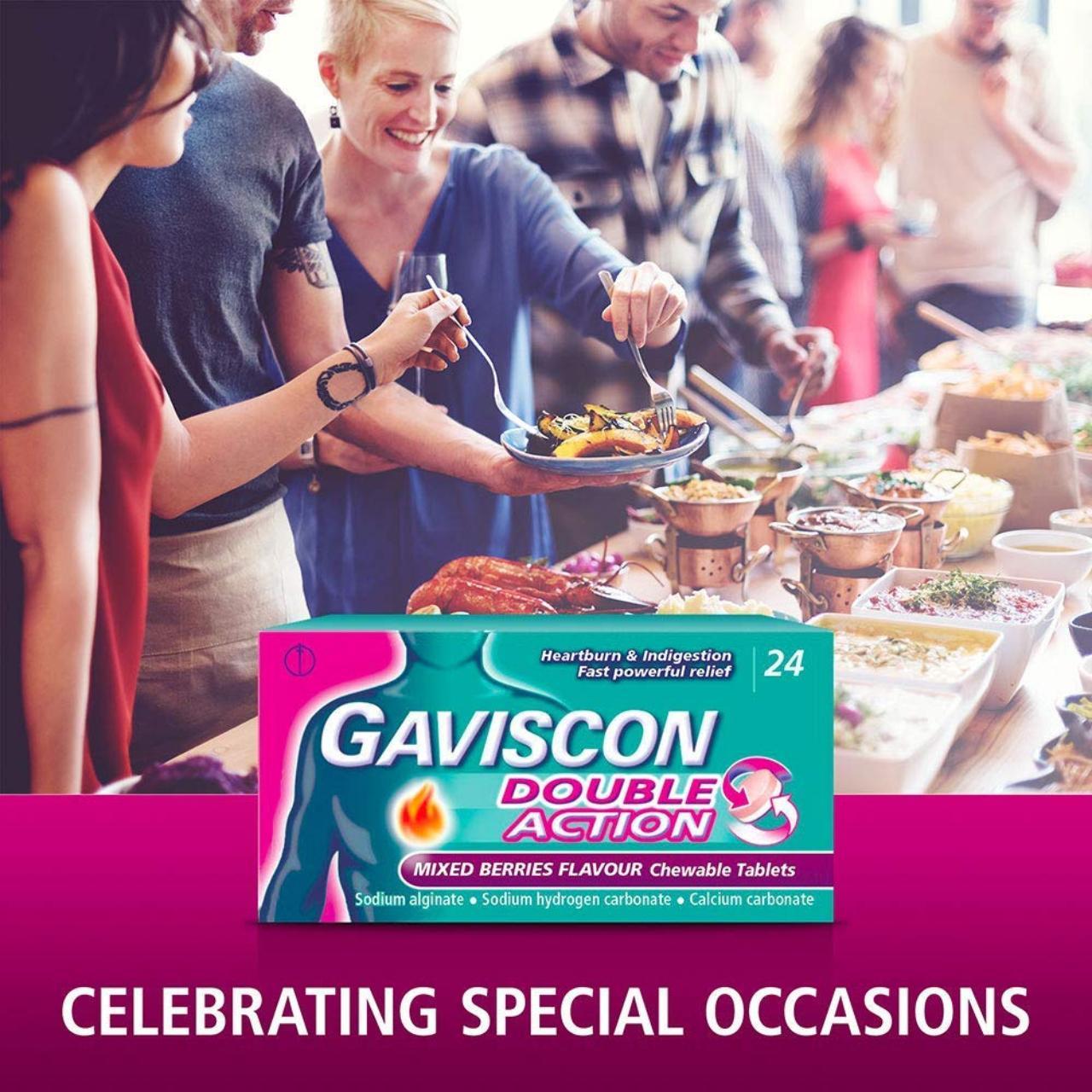 Gaviscon Double Action Mixed Berries Flavour Chewable tablets bring long lasting relief from the pain and discomfort of heartburn and acid indigestion. They get to work in two different ways:
Neutralising excess stomach acid to relieve pain and discomfort (white layer)
Forming a protective barrier over the stomach contents to soothe the burning pain in your chest (pink layer)

What are these Tablets?
Each chewable tablet contains 250mg sodium alginate, 106.5mg sodium hydrogen carbonate and 187.5mg calcium carbonate as the active ingredients.
Contains aspartame (E951). If you have phenylketonuria, note that the product is sweetened with aspartame (E951), a source of phenylalanine.
Contains carmoisine lake (E122). The tablets do not contain gluten. You can take this product if you are pregnant or breast feeding.
Heartburn & indigestion, Fast powerful relief, Sodium alginate, Sodium hydrogen carbonate, Calcium carbonate