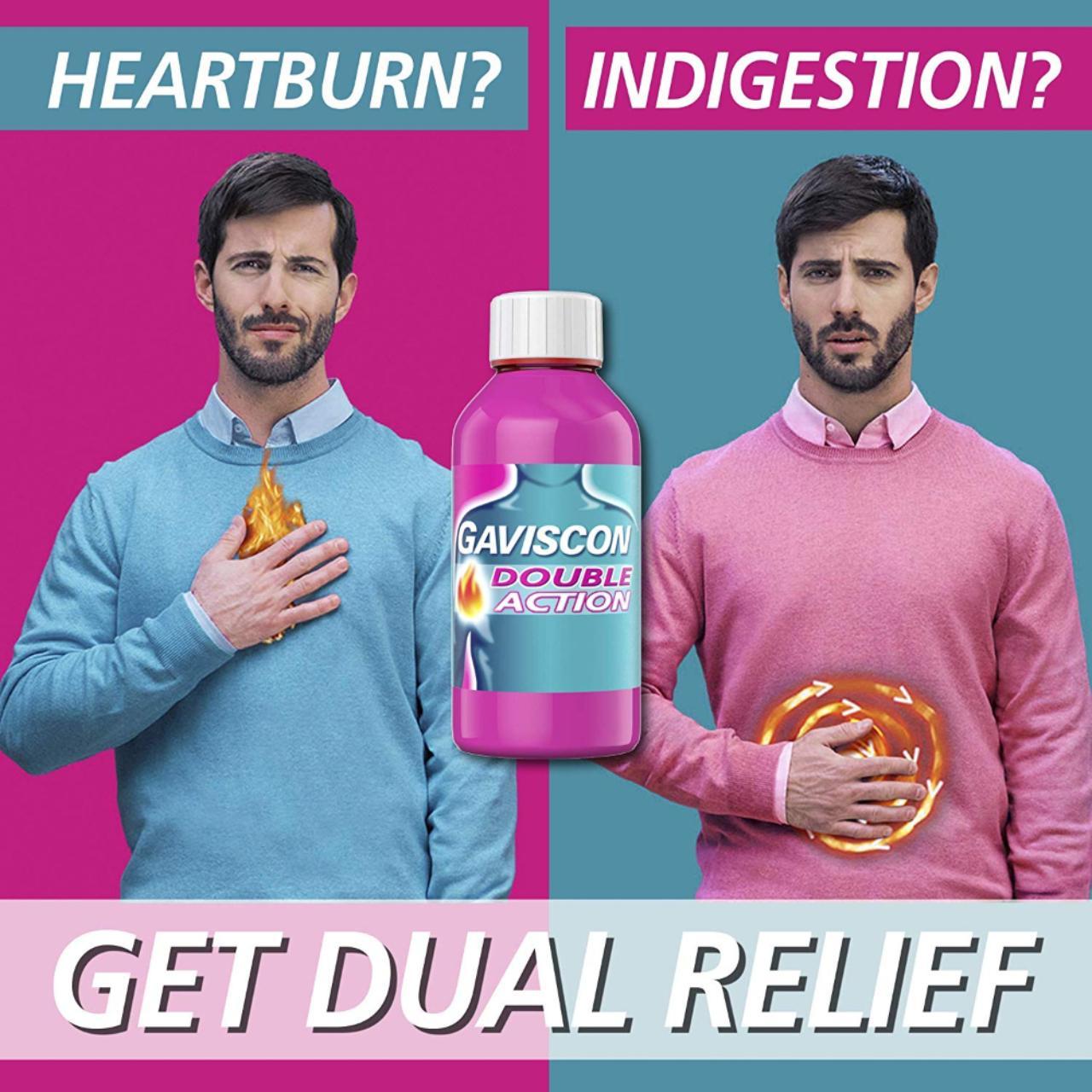 Gaviscon Double Action is the best-selling product in the Gaviscon family, and it earns this status for its effectiveness in providing relief from heartburn and indigestion.
Gaviscon Double Action gets to work instantly in two different ways:
Through its antacid component, it neutralises excess stomach acid to help relieve discomfort.


Through the alginate (refined from seaweed), it forms a protective barrier over the stomach contents to soothe the burning sensation in your chest and prevent reflux.
Gaviscon's liquid formulation does not contain sugar or gluten, so you can take this product if you are pregnant or breast-feeding while enjoying dual relief from heartburn and indigestion.
Dosage & Warnings:
Adults and children 12 years and over: 10ml-20ml after meals and at bedtime, up to four times a day. Children under 12 years: Should only be taken on medical advice. If symptoms persist after 7 days consult your doctor.
Keep out of the reach and sight of children.
This medicine contains sodium alginate, sodium bicarbonate & calcium carbonate. If you have been advised to follow a diet restricted in either of these salts please consult your doctor before taking these salts.
Do not use this product after the expiry date (month/year).
Always read the label.
Active Ingredients:
500mg Sodium alginate (per 10 ml)
213mg Sodium bicarbonate (per 10 ml)
325mg Calcium carbonate (per 10 ml