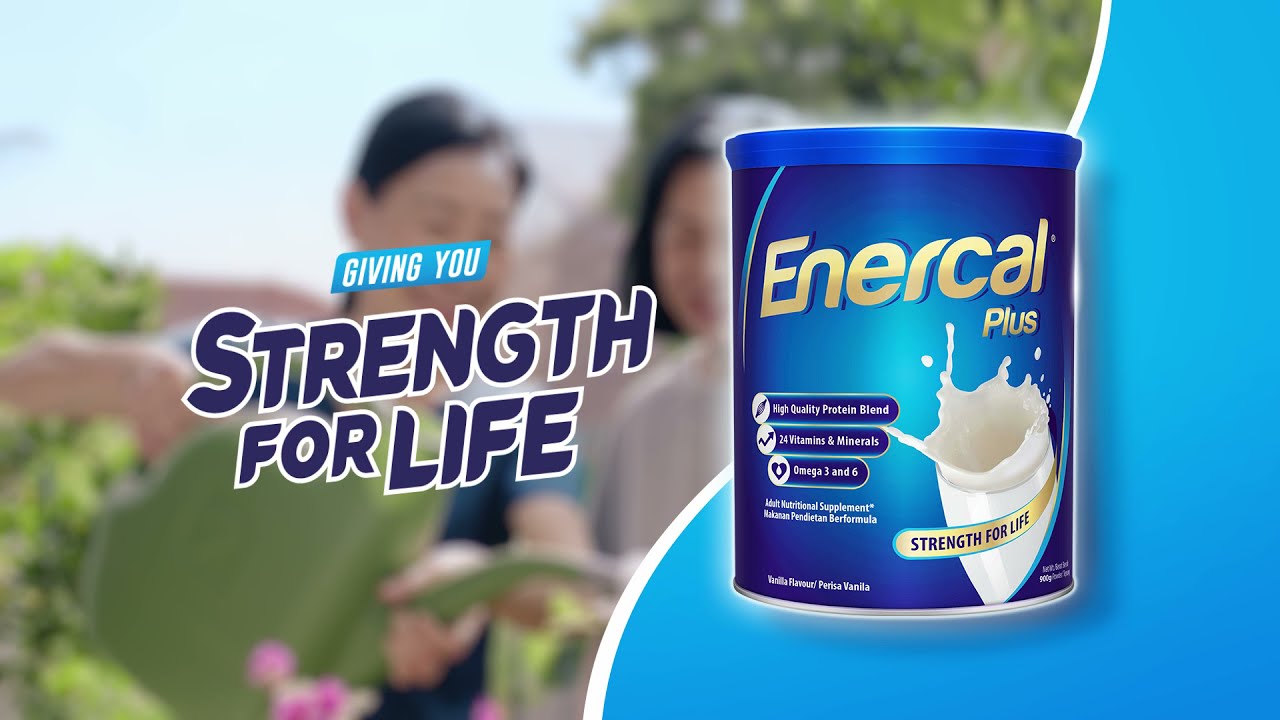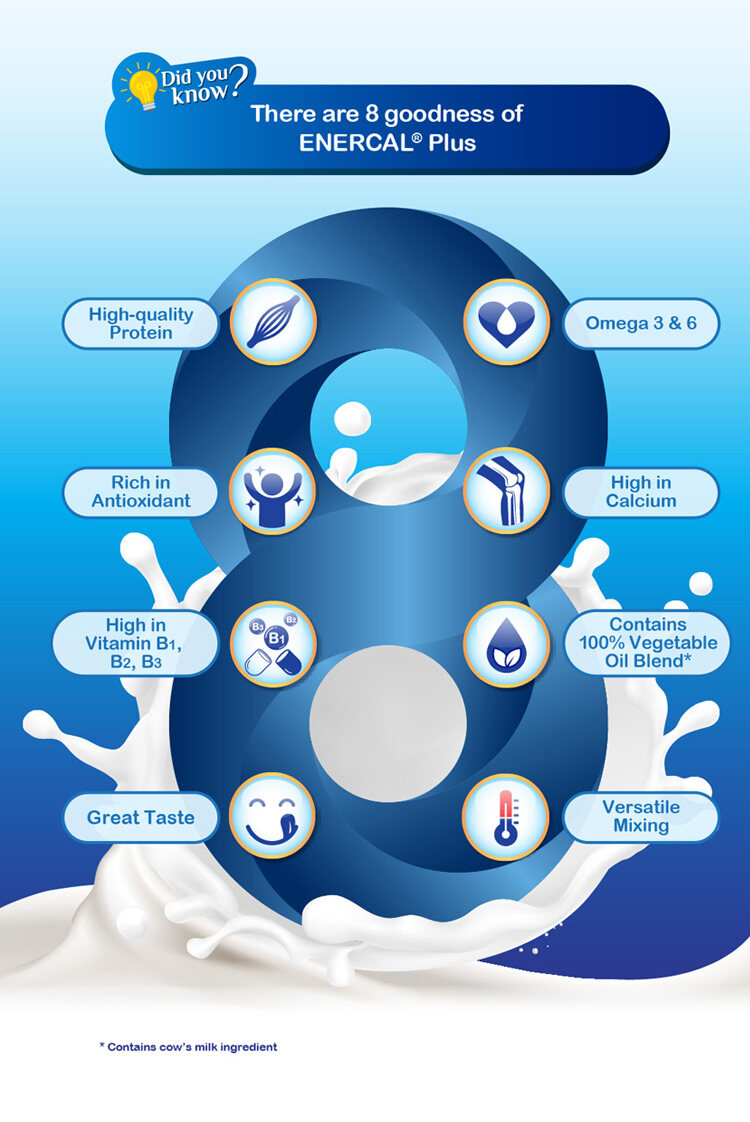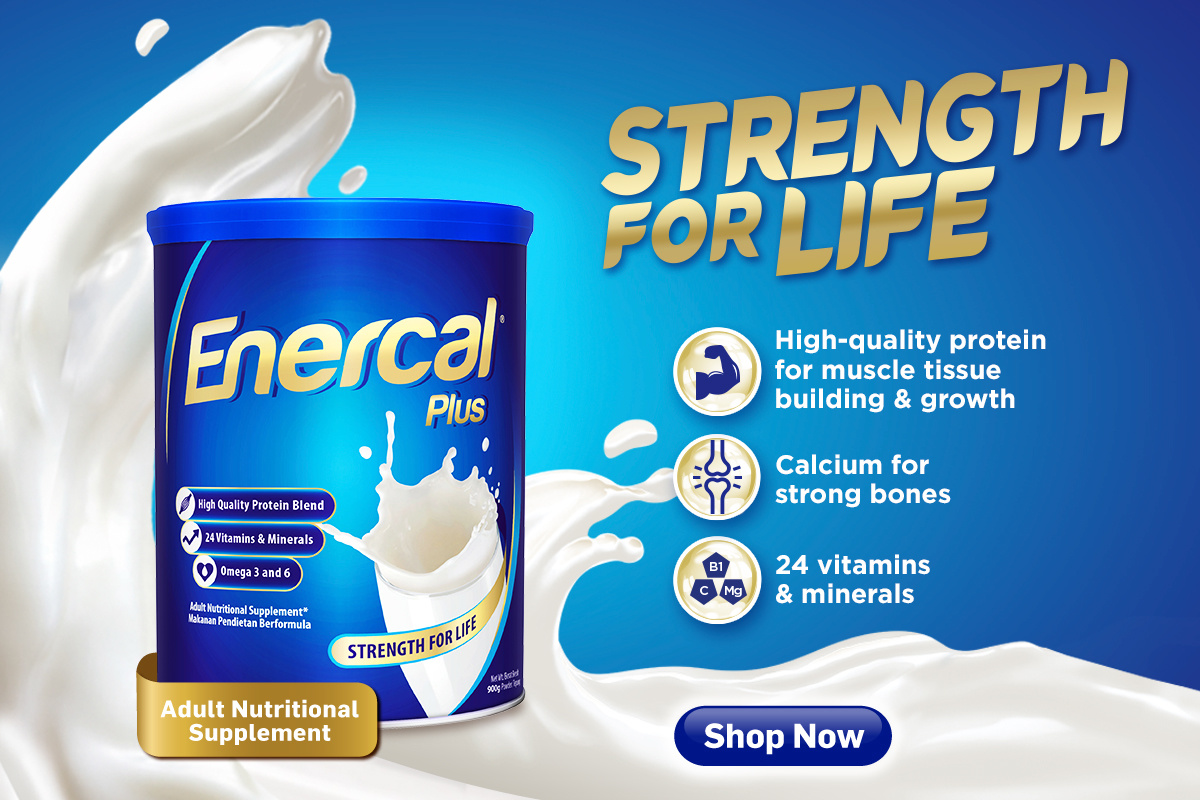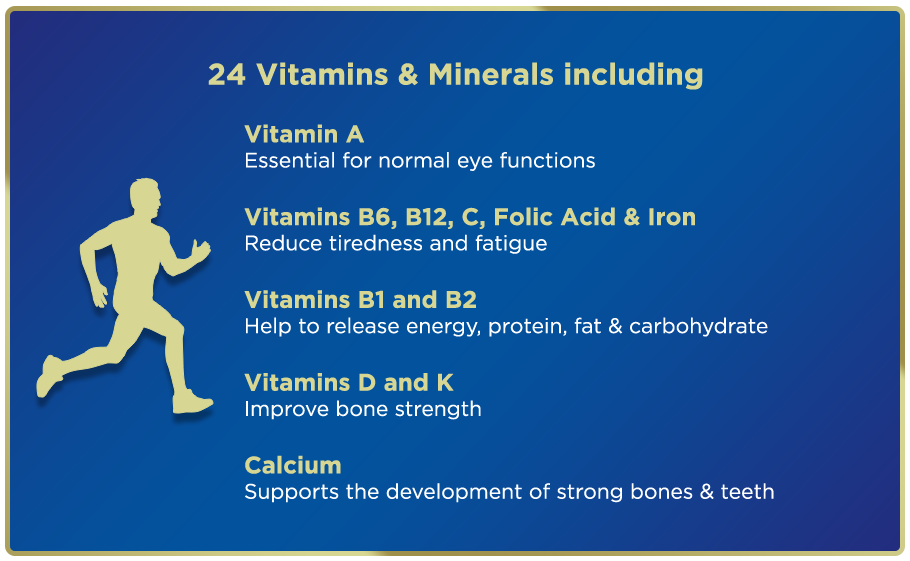 ENERCAL® Plus is a nutritional supplement formulated with 1kcal/mL, high protein, Calcium, Vitamin D, and Vitamin B to support strength. ENERCAL® Plus provides balanced caloric distribution of carbohydrate, protein and fat as per recommended by the Malaysian Recommended Nutrition Index (MRNI).

Recommended Serving Size:
1 serving per day or as per instructed by your healthcare professional. Prepare ENERCAL® Plus using only the enclosed scoop.
Per serving size of 240mL (1.0 kcal/ml) - 4 scoops + 200ml warm or cold water
Per serving size of 240mL (1.5 kcal/ml) - 6 scoops + 200ml warm or cold water