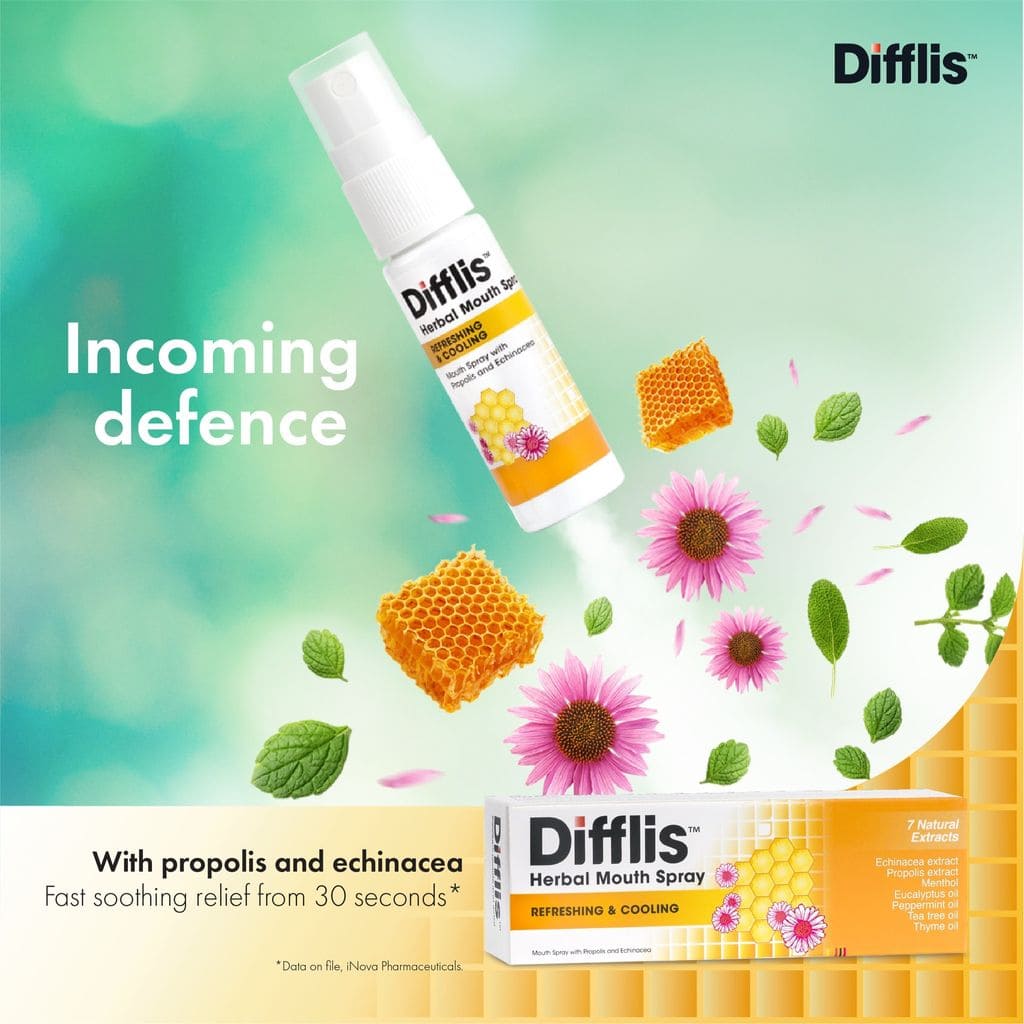 Difflam® Herbal Mouth Spray contains 7 Natural extracts, with key extracts such as Propolis and Echinacea that have anti-inflammatory, antibacterial and antiviral properties that support and enhance your natural immune defences.
It also provides a soothing and cooling sensation to soothe mouth and maintain good oral health.
Recommended for daily use
Handy size
Ideal for on-the-go usage
Soothing and cooling
Suitable for the whole family
Flavour: Herbal Mint

Contents:
Echinacea Purpurea Extract
Propolis Extract
Menthol
Eucalyptus Globulus Leaf oil (Eucalyptus Oil)
Mentha Piperita (Peppermint) Oil
Melaleuca Alternifolia Leaf (Tea Tree) Oil
Melaleuca Leucadendron Cajuputi Leaf Oil
Thymus Vulgaris (Thyme) Flower/ Leaf Oil

Instructions: Spray 2-3 times to help provide a soothing and cooling sensation or as needed to stop bad breath.