For raised and dark scars
Lightens, softens and flattens scars
Easy to apply, quick drying and odourless
Innovative CPX Silicone technology and Vitamin C Ester formulation
Live your fullest life, without worries about scars. With Dermatix® Ultra, everyday scars from cuts, burns and scratches – as well as surgical scars from c-sections, operations and aesthetic procedures – can be lightened, soften and flatten within months8.
Dermatix® Ultra combines the flattening and softening effects of CPX (cyclopentasiloxane)4 with the skin lightening effects of Vitamin C Ester5 to effectively reduce the appearance of scars. What's more, Dermatix® Ultra leaves you feeling soft and clean, and allows you to apply skincare, makeup or sunscreen over the application.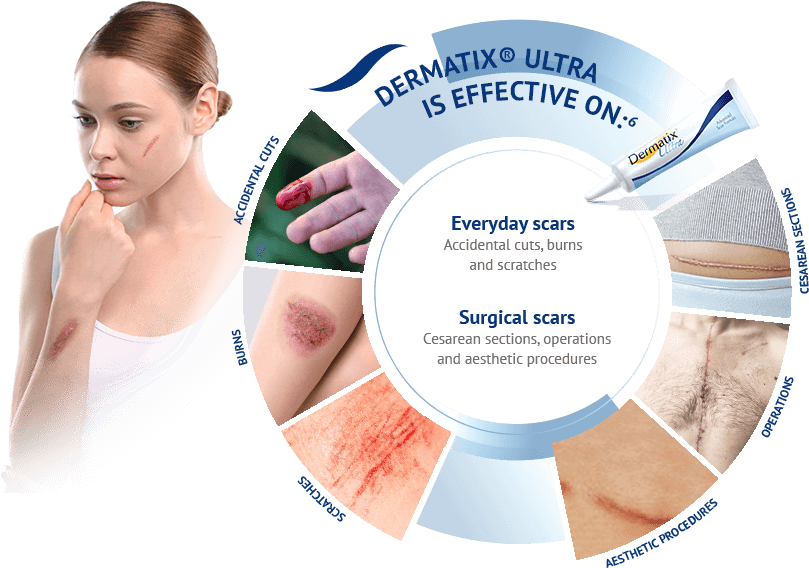 Dermatix® Ultra supports your body's natural recovery processes, by protecting your scar and regulating collagen production to minimise scar formation.