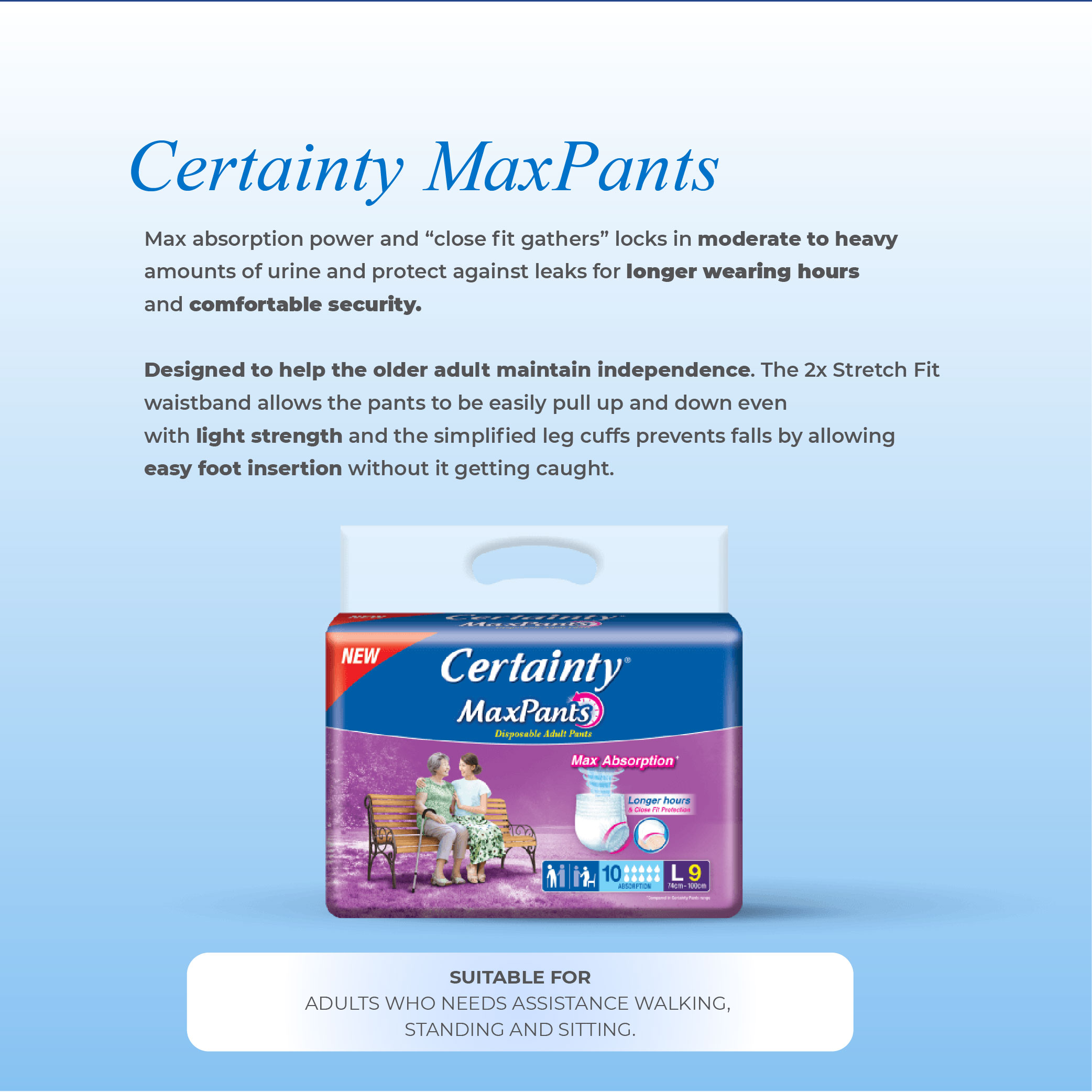 Max absorption power and "close fit gathers" locks in moderate to heavy amounts of urine and protect against leaks for longer wearing hours and comfortable security.
‍
Designed to help the older adult maintain independence. The 2x Stretch Fit waistband allows the pants to be easily pull up and down even with light strength and the simplified leg cuffs prevents falls by allowing easy foot insertion without it getting caught.
‍
Suitable for adults who needs assistance walking, standing and sitting.
Product Benefits:
Maximum absorption power locks in urine for longer wearing hours and protection.
"Close fit gathers" designed to sit flat on thighs for a comfortable fit and protect against leaks.
Antibacterial polymer gel to minimise bacterial growth and trap unpleasant odours.
Easy to pull up and down, multiple times even with light strength.
Easy to insert and remove foot without getting caught.
Absorption Level: 10 (Moderate - Heavy)
Mobility: Walk, stand, sit with human assistance
Available Sizes:
Size M: Waist Measurement: 60 - 85cm
Size L: Waist Measurement: 74 - 100cm
Size XL: Waist Measurement: 90 - 125cm