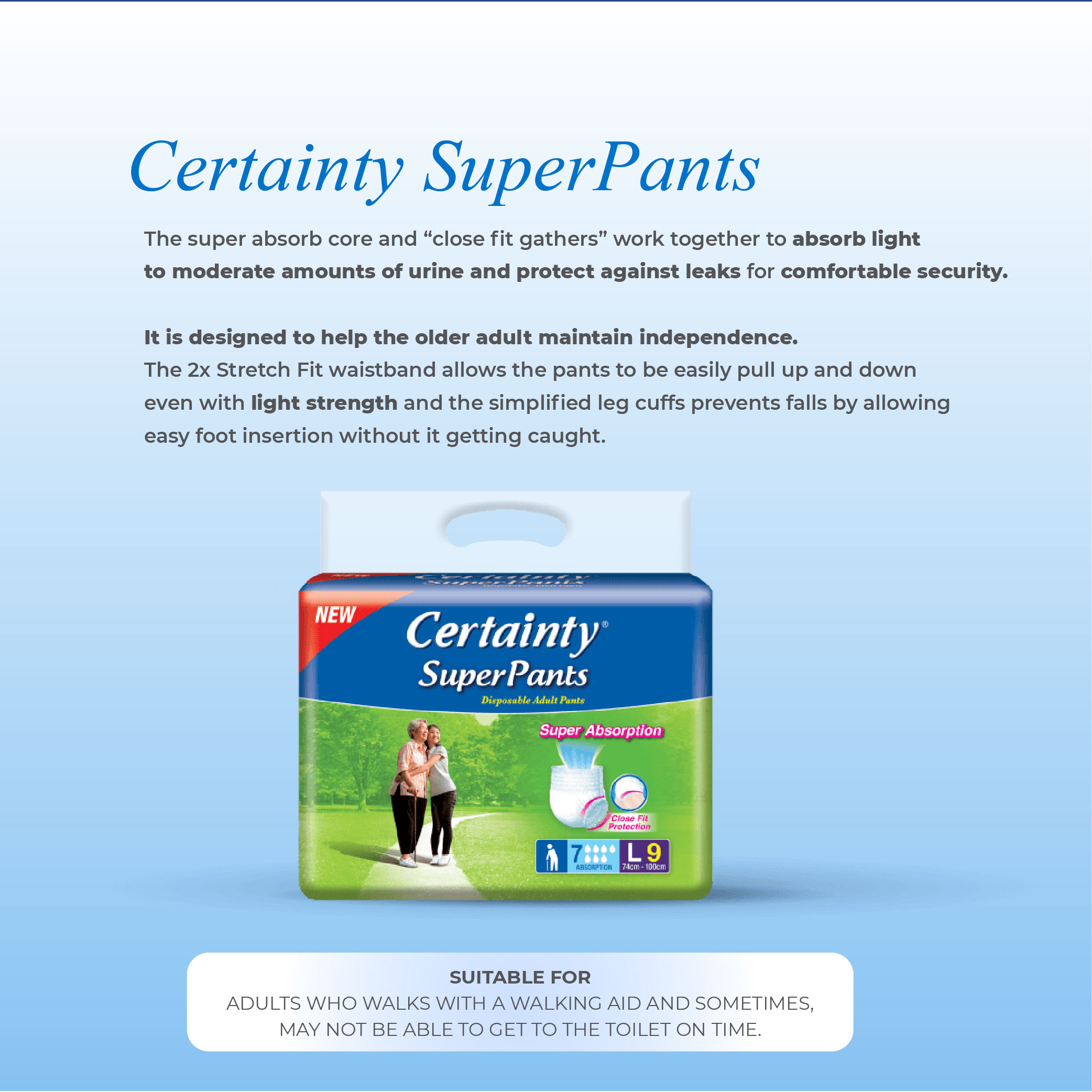 The super absorb core and "close fit gathers" work together to absorb light to moderate amounts of urine and protect against leaks for comfortable security.
‍
It is designed to help the older adult maintain independence. The 2x Stretch Fit waistband allows the pants to be easily pull up and down even with light strength and the simplified leg cuffs prevents falls by allowing easy foot insertion without it getting caught.
‍
Suitable for adults who walks with a walking aid and sometimes, may not be able to get to the toilet on time.
Absorption Level: 7 (Light - Moderate)
Mobility: Walk with walking aid
Available Sizes:
Size M: Waist Measurement: 65 - 85cm
Size L: Waist Measurement: 74 - 100cm
Size XL: Waist Measurement: 90 - 125cm