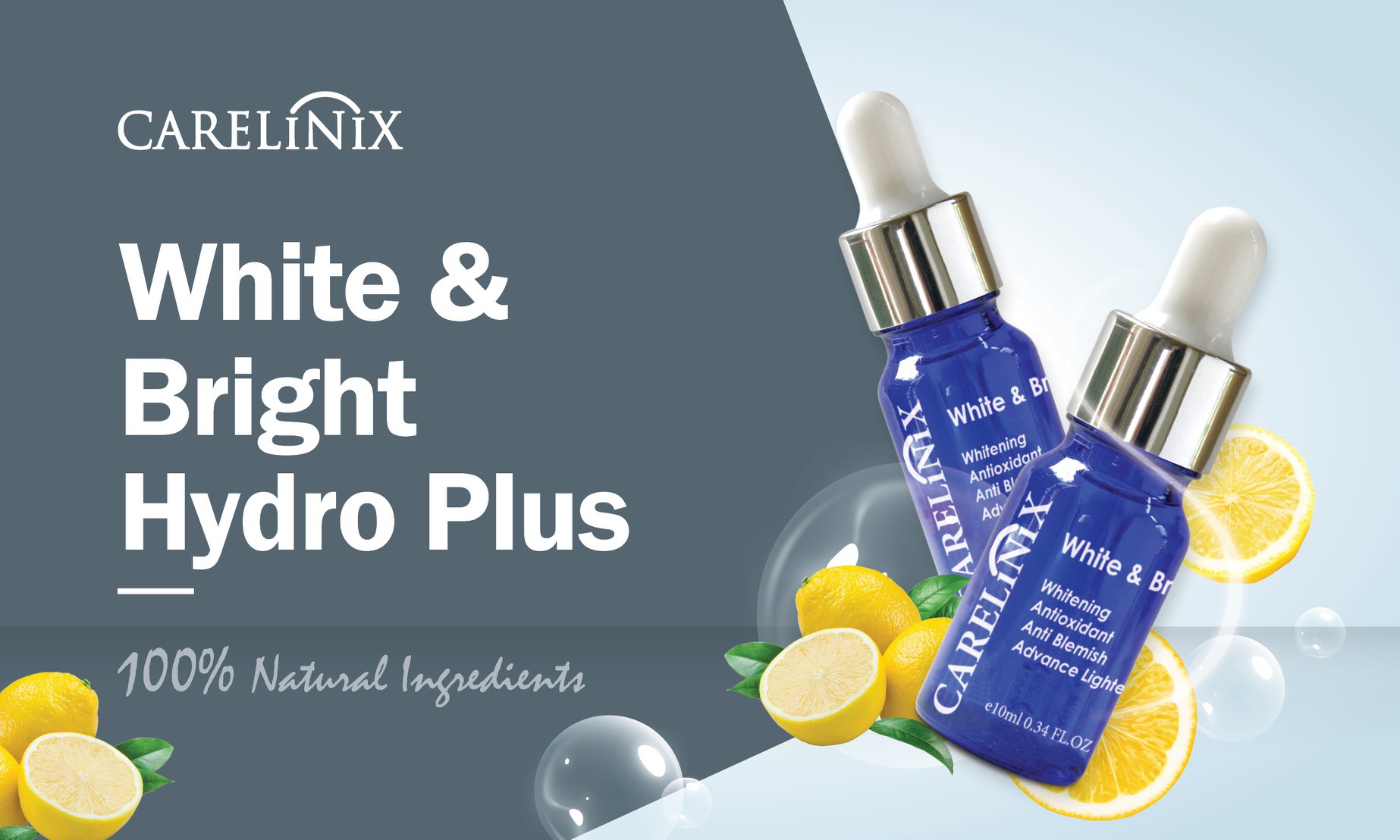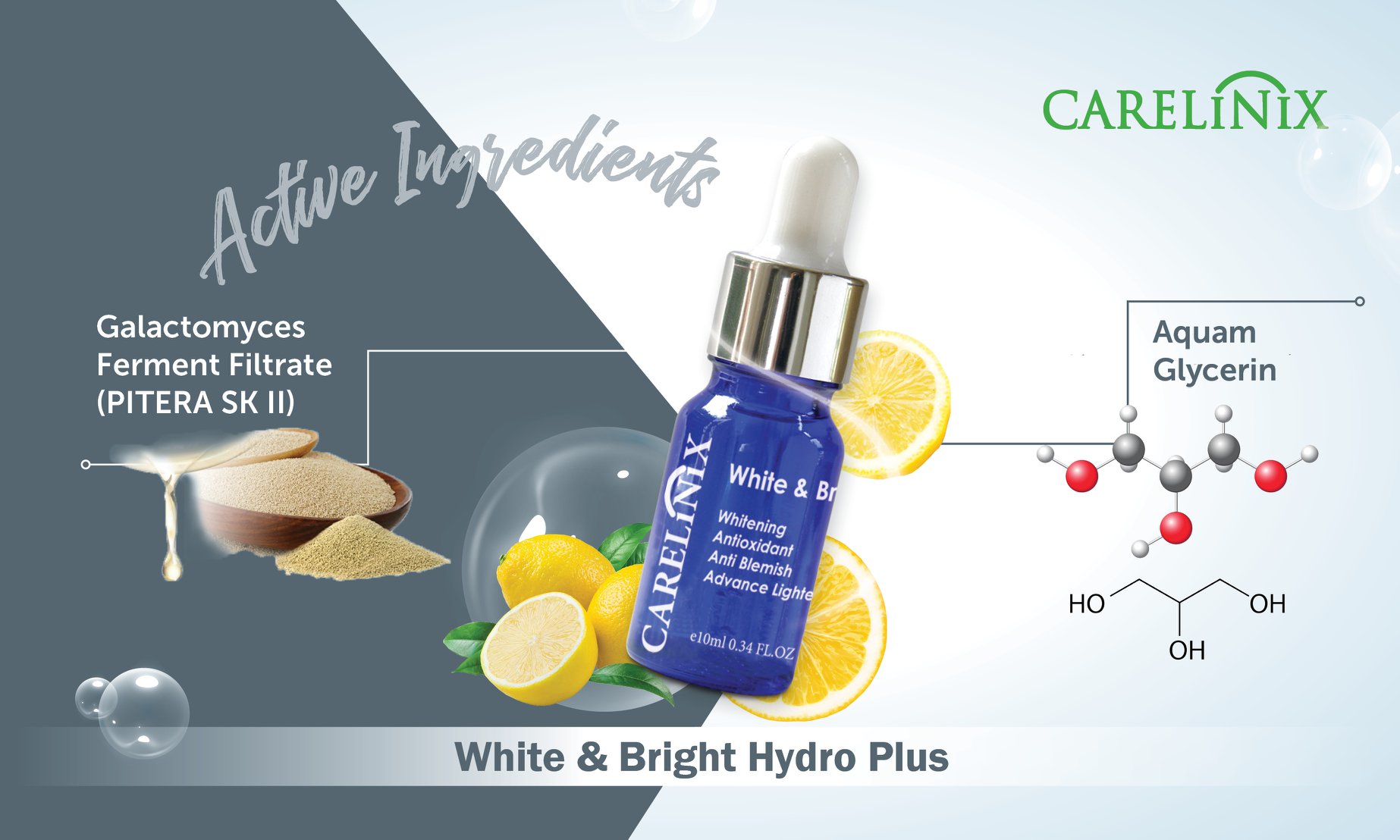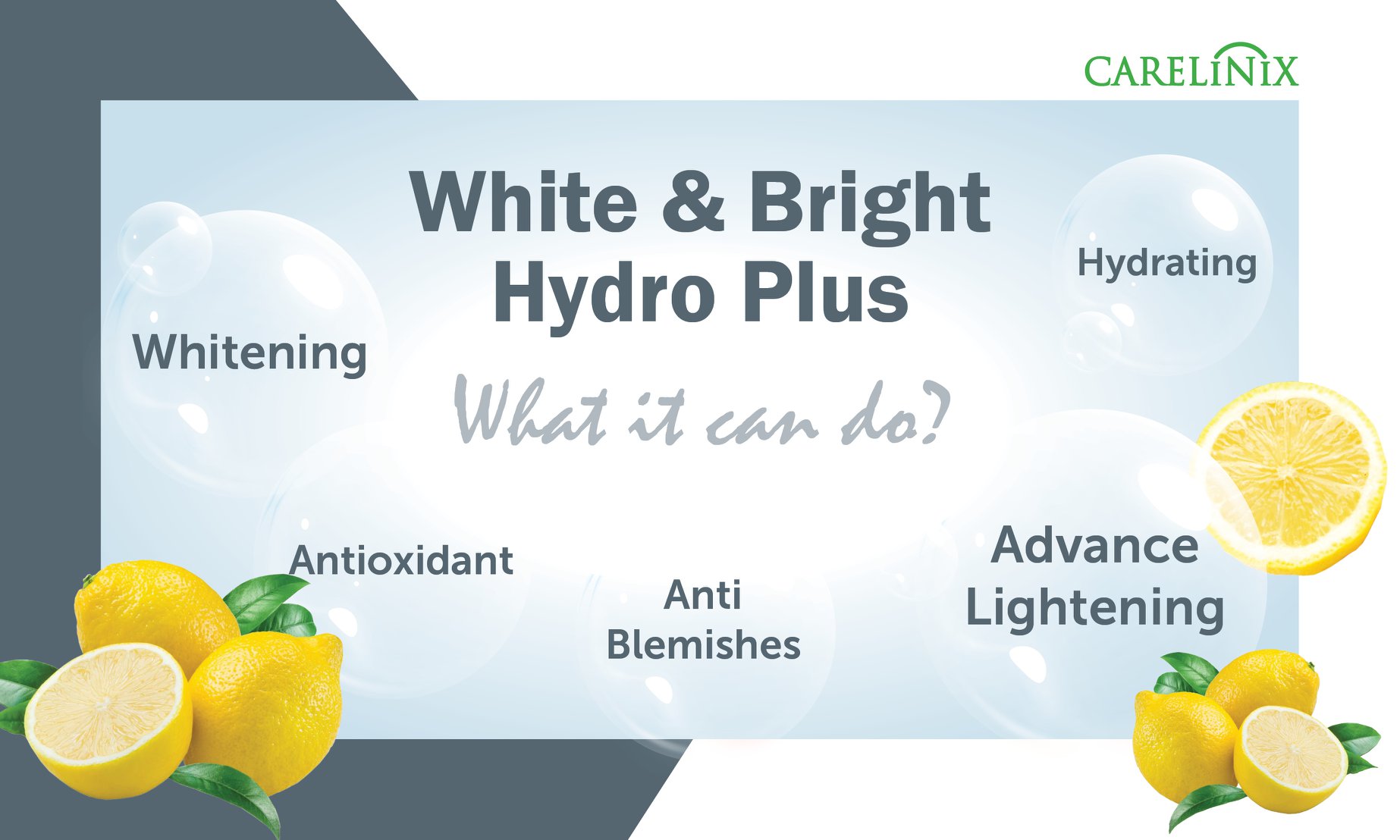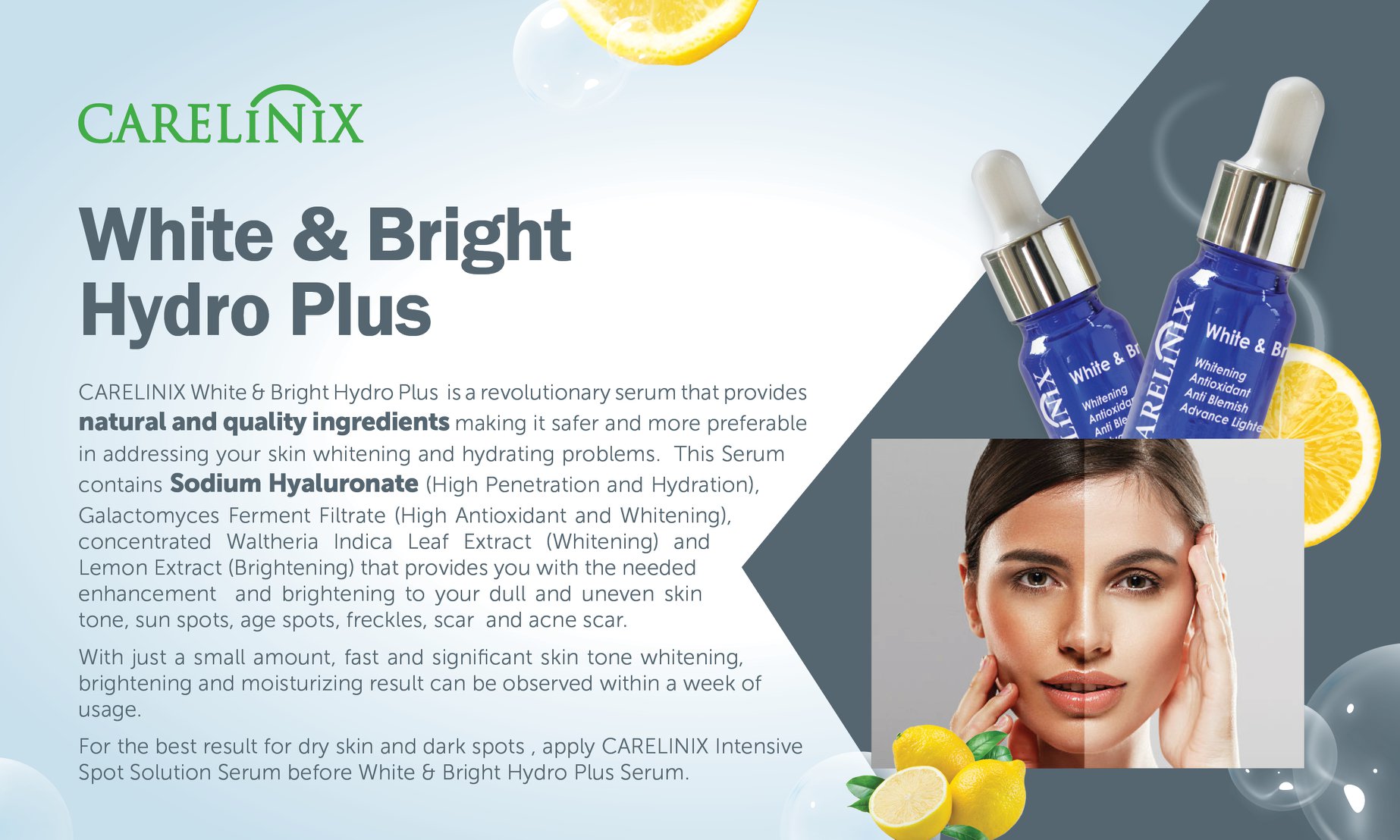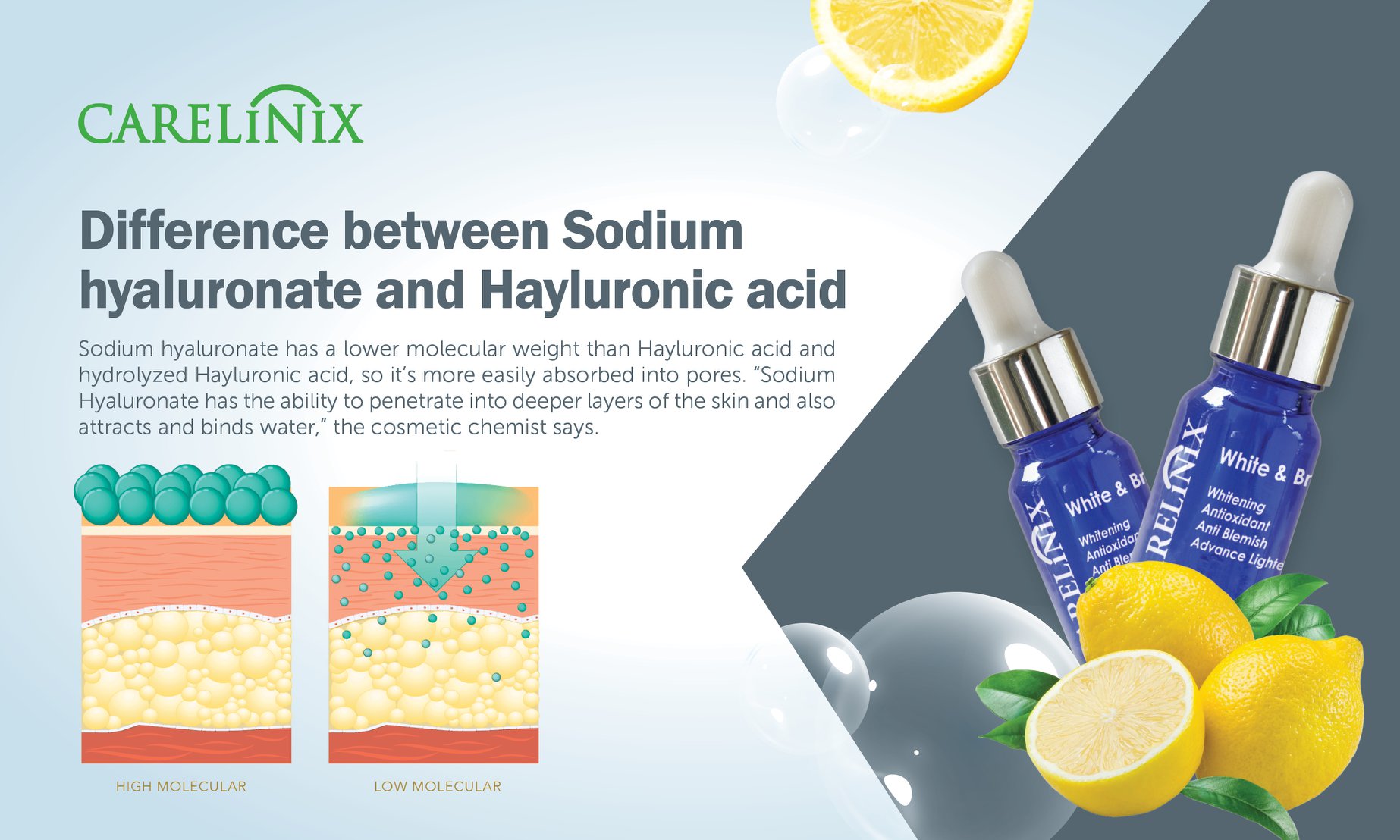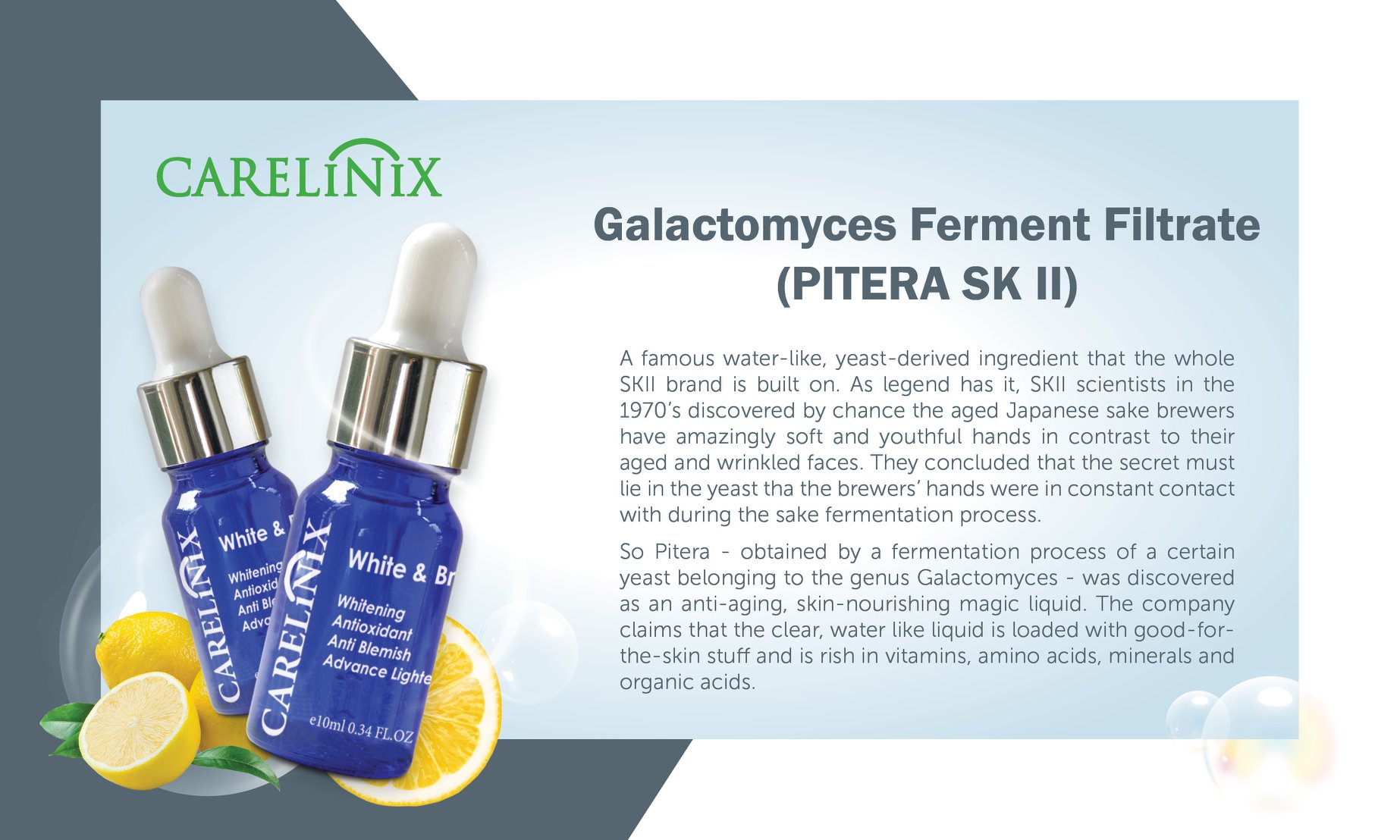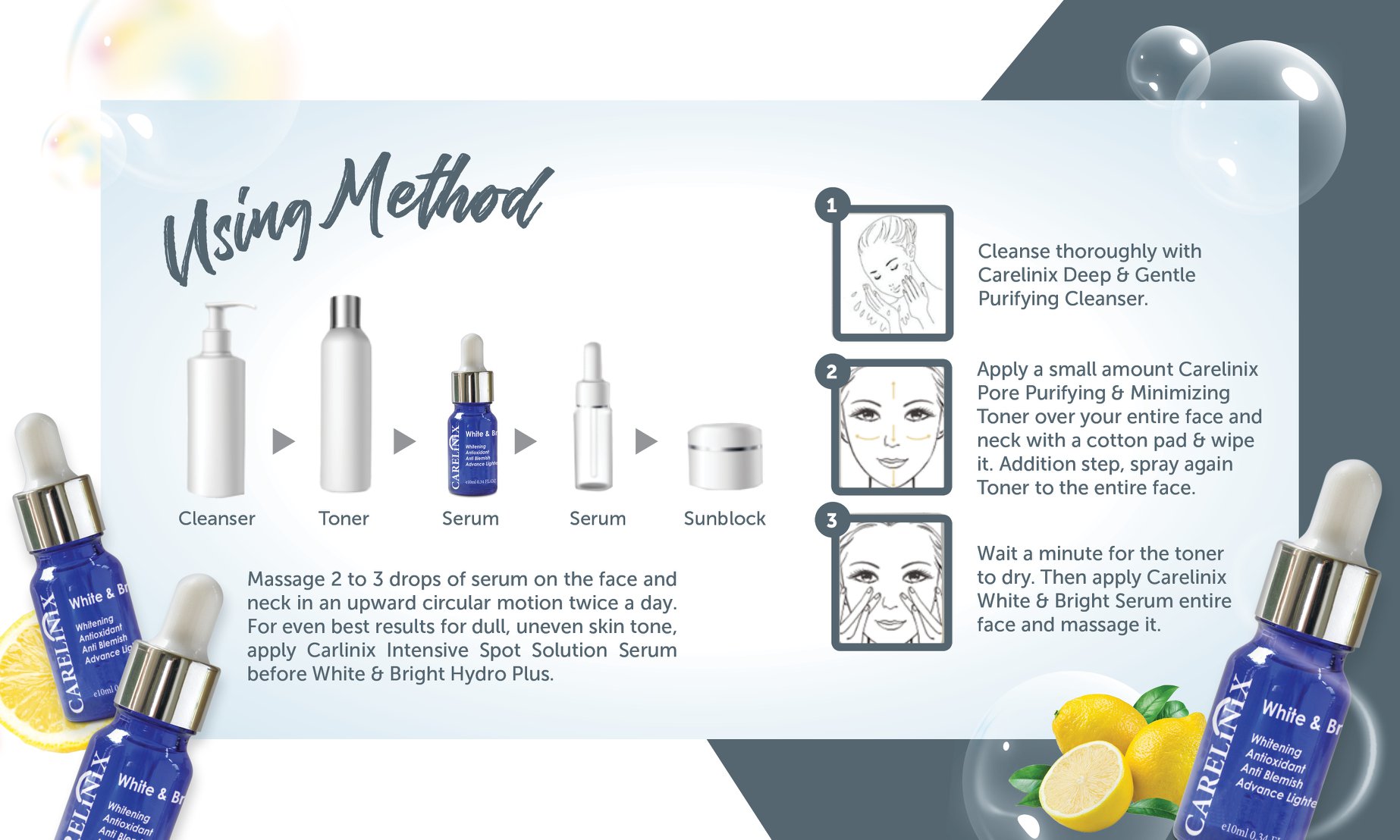 CARELINIX White & Bright Essence is a revolutionary serum that provides natural and quality ingredients making it safer and more preferable in addressing your skin whitening and hydrating problems.

This serum contains Sodium Hyaluronate (High Penetration and Whitening), Galactomyces Ferment Filtrate (High Antioxidant and Whitening), concentrated Waltheria Indica Leaf Extract (Whitening) and Lemon Extract (Brightening) that provides you with the needed enhancement and brightening to your dull and uneven skin tone, sun spots, age spots, freckles, scar and acne scar.

With just a small amount, fast and significant skin tone whitening, brightening and moisturizing result can be observed within a week of usage.

For the best result for dry skin and dark spots, apply CARELINIX Intensive Spot Solution Serum before White & Bright Essence.
Whitening
Antioxidant
Anti-blemishes
Advance Lightening
Hydrating
Active Ingredients: Galactomyces Ferment Filtrate (PITERA SK II), Aquam Glycerin