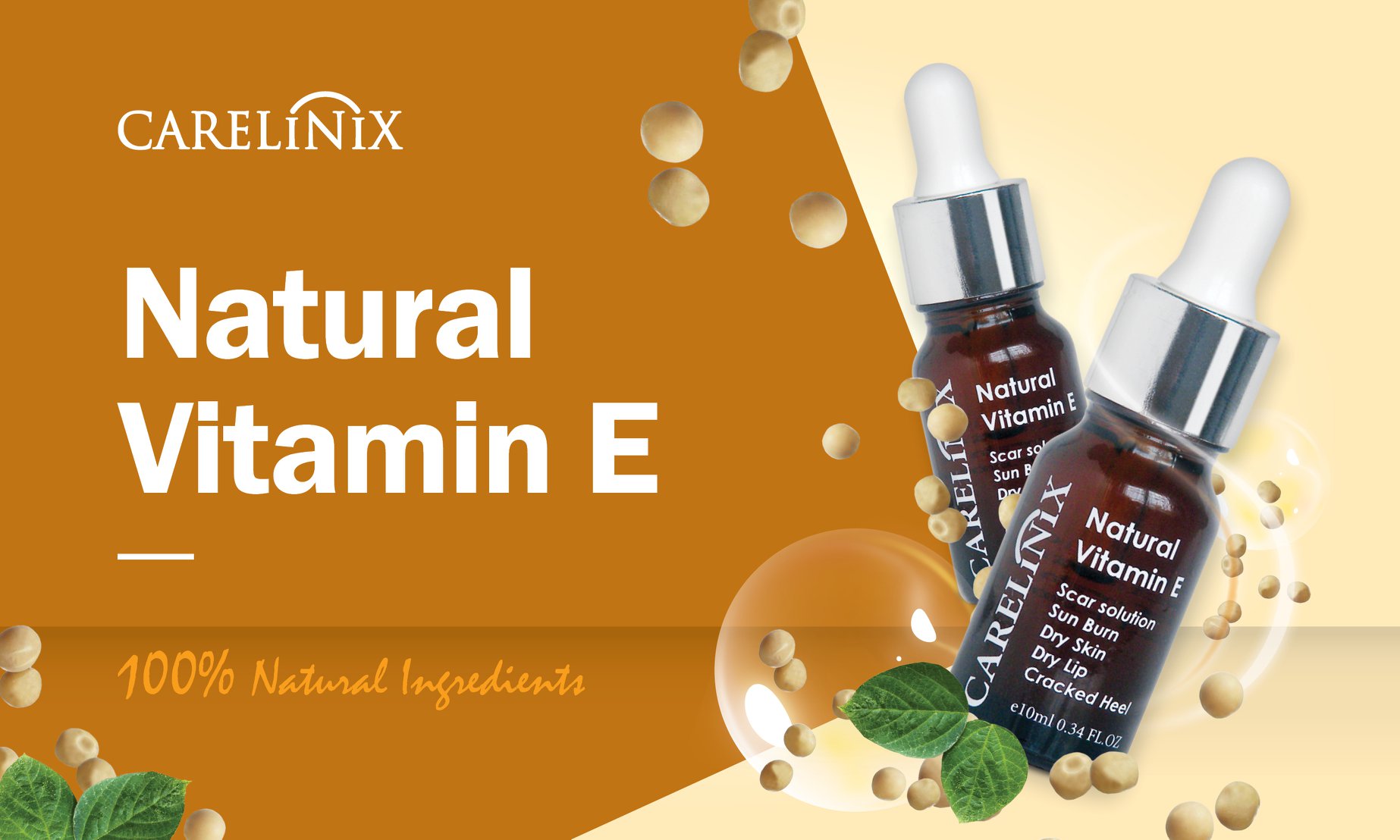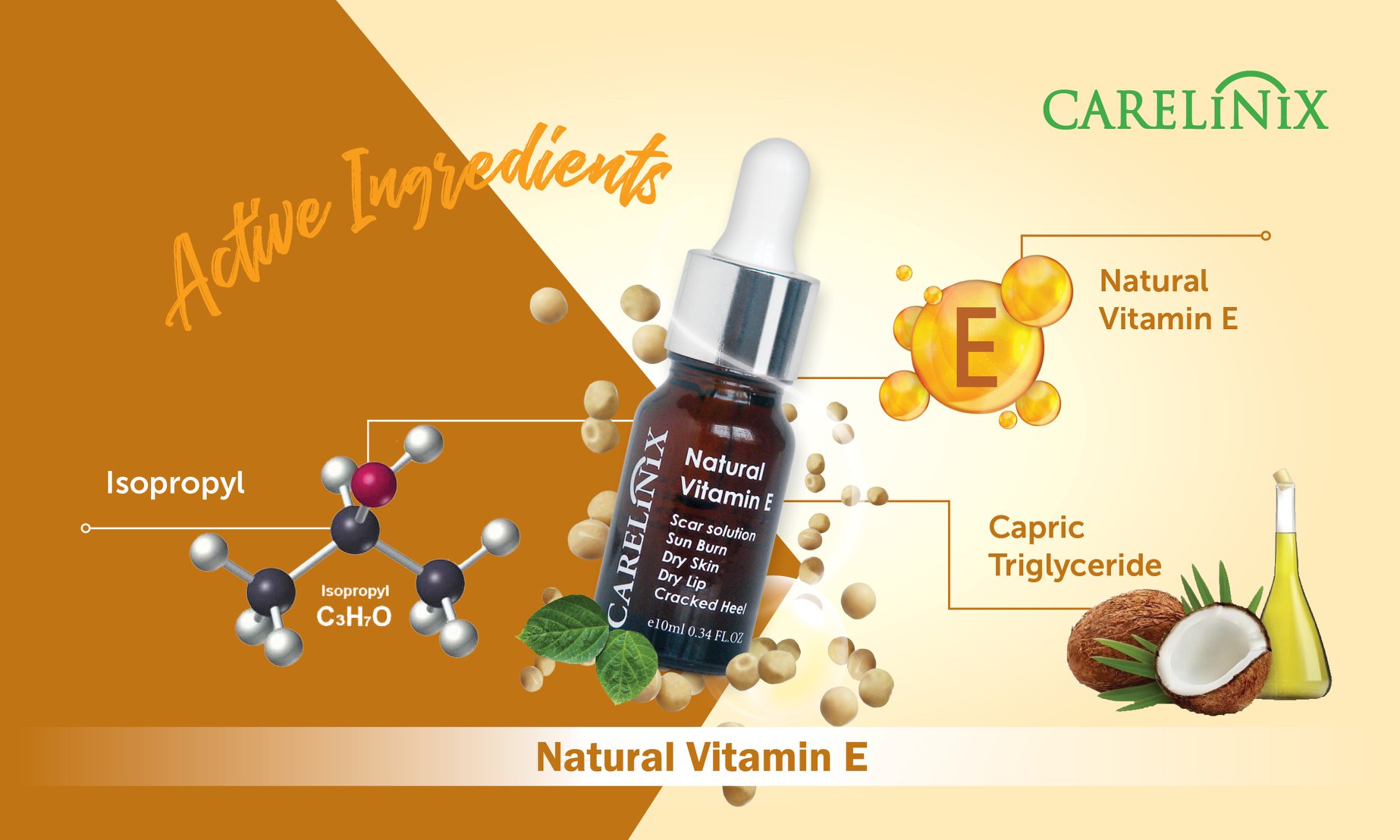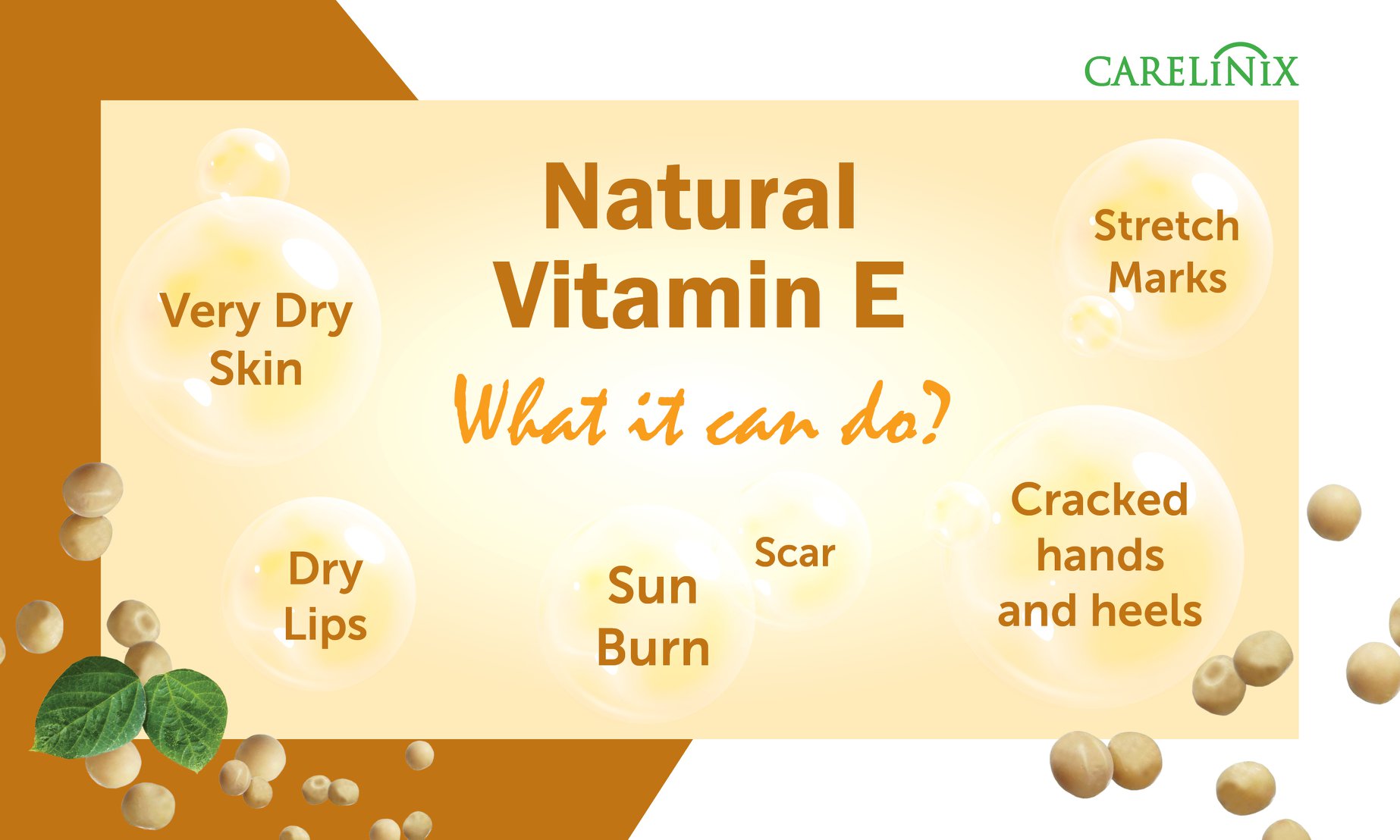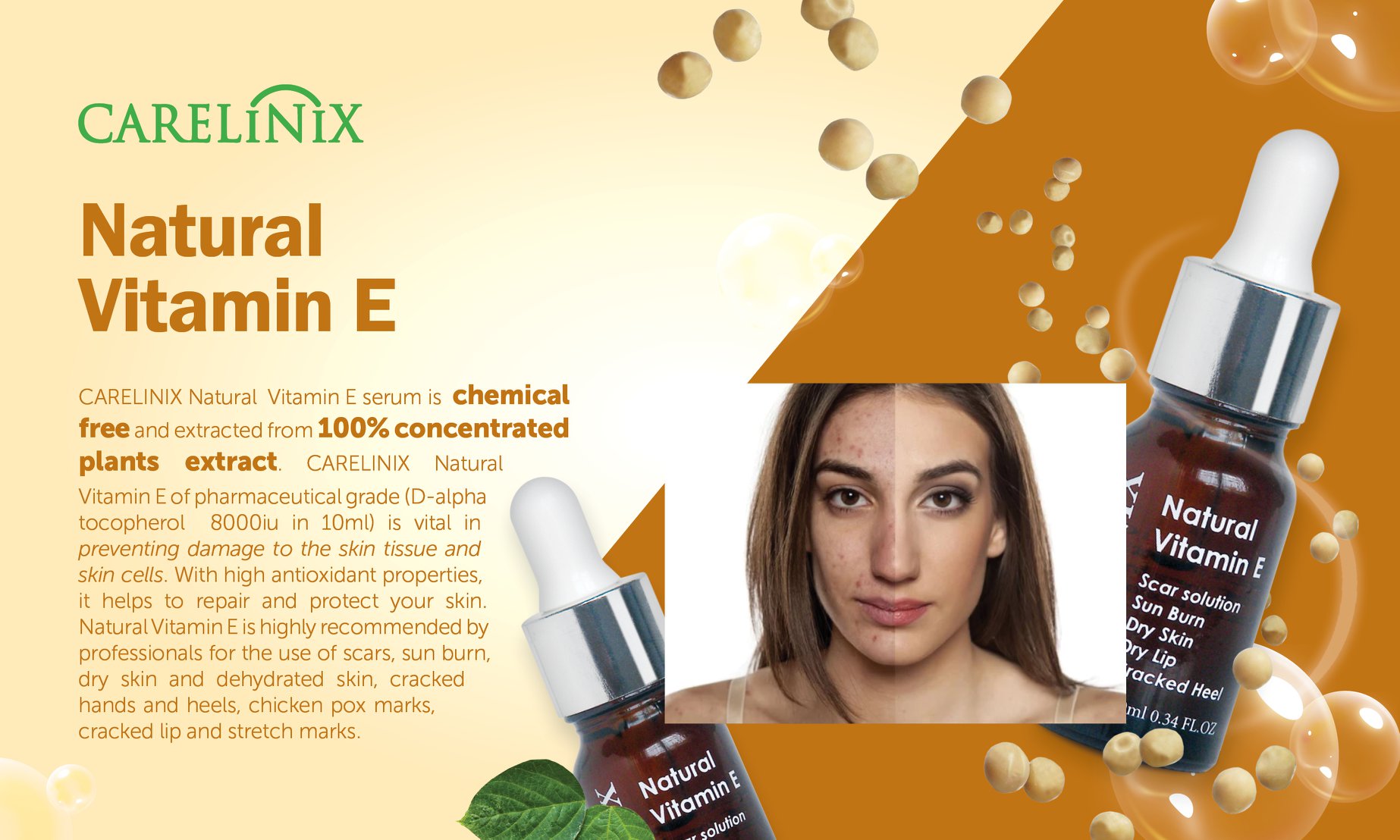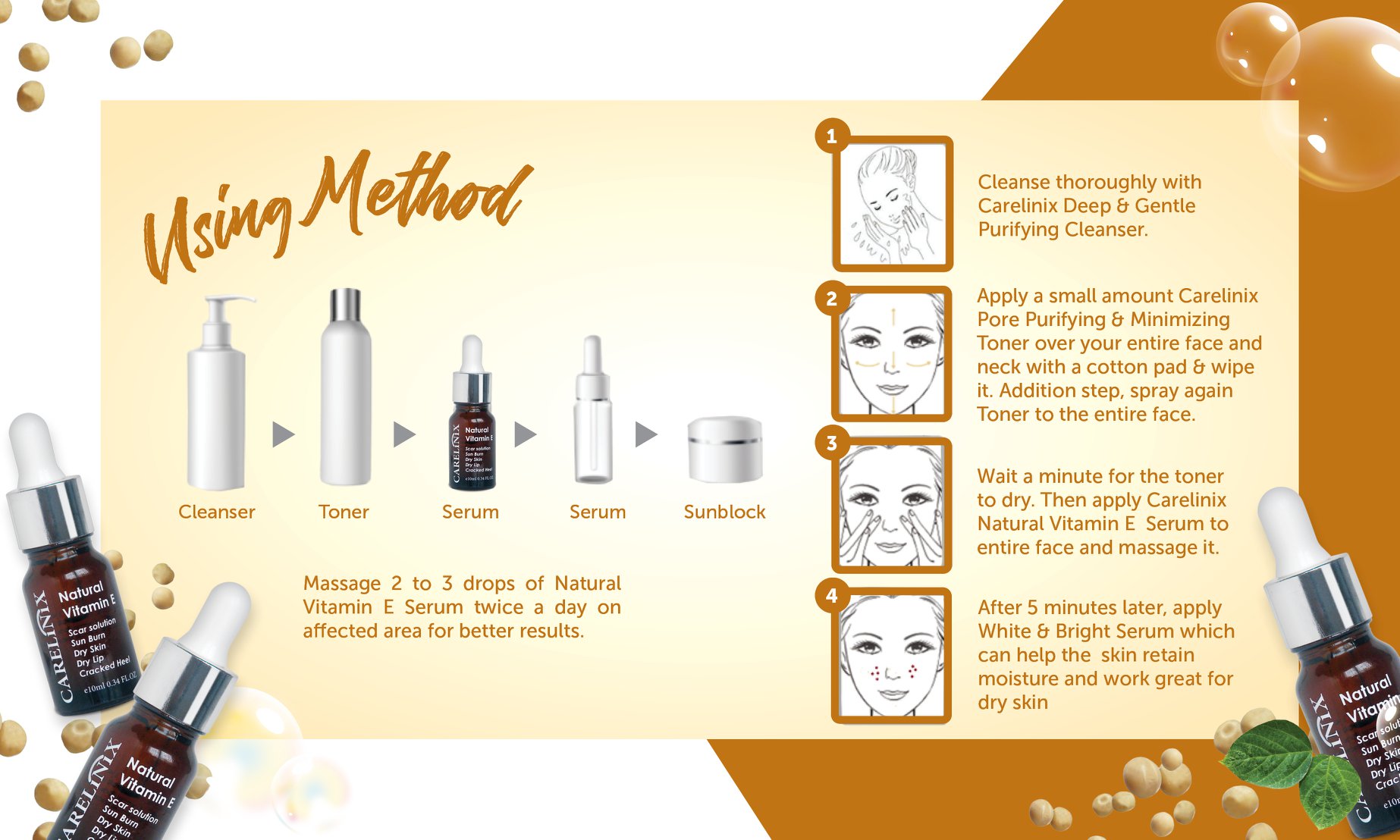 CARELINIX Natural Vitamin E serum is chemical free and extracted from 100% concentrated plants extract.

CARELINIX Natural Vitamin E of pharmaceutical grade (D-alpha tocopherol 8000iu in 10ml) is vital in preventing damage to the skin tissue and skin cells. With high antioxidant properties, it helps to repair and protect your skin.

Natural Vitamin E is highly recommended by professionals for the use of scars, sun burn, dry skin and dehydrated skin, cracked hands and heels, chicken pox marks, cracked lip and stretch marks.
Very dry skin
Dry lips
Sun Burn
Scar
Cracked hands and heels
Stretch marks

Active Ingredients: Natural Vitamin E, Capric Triglyceride, Isopropyl