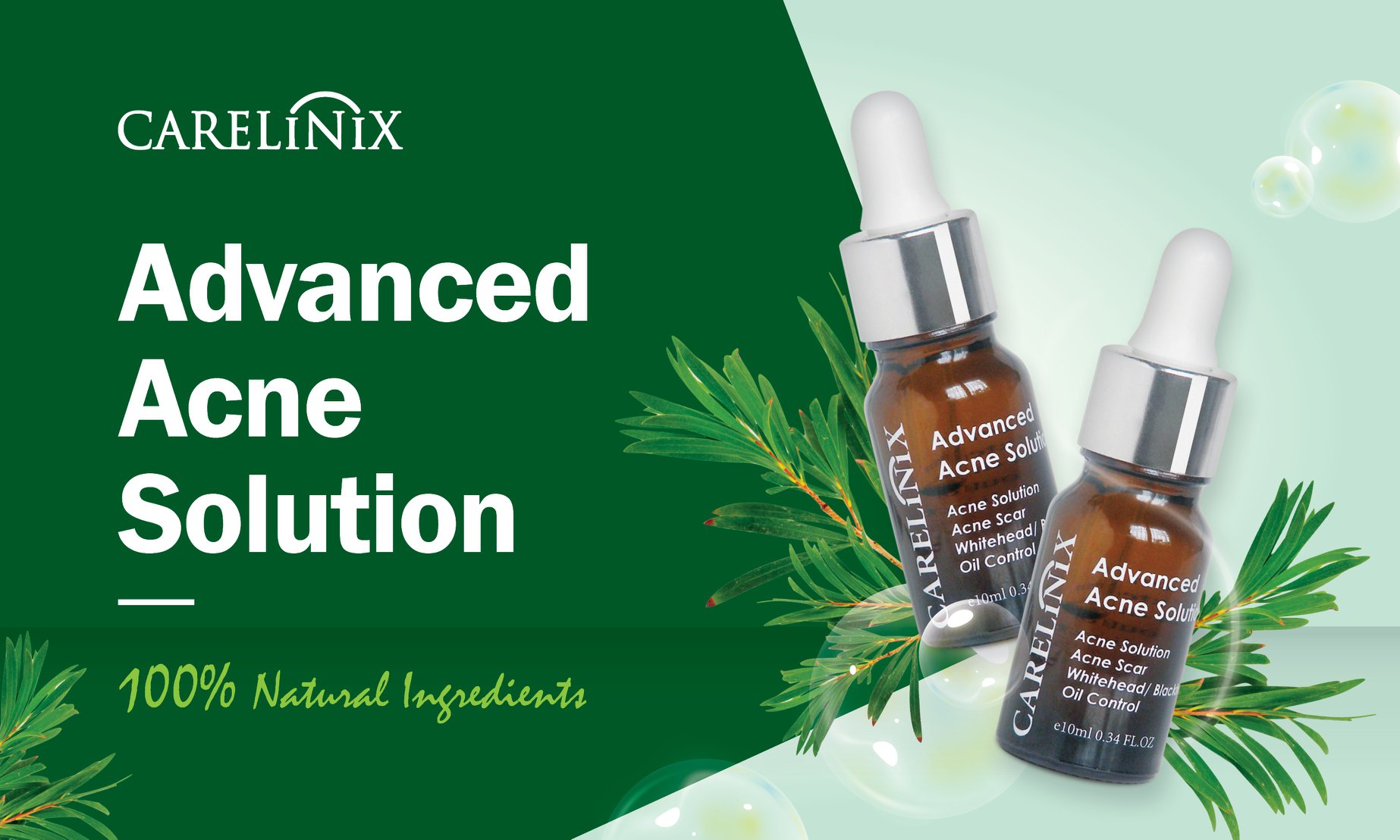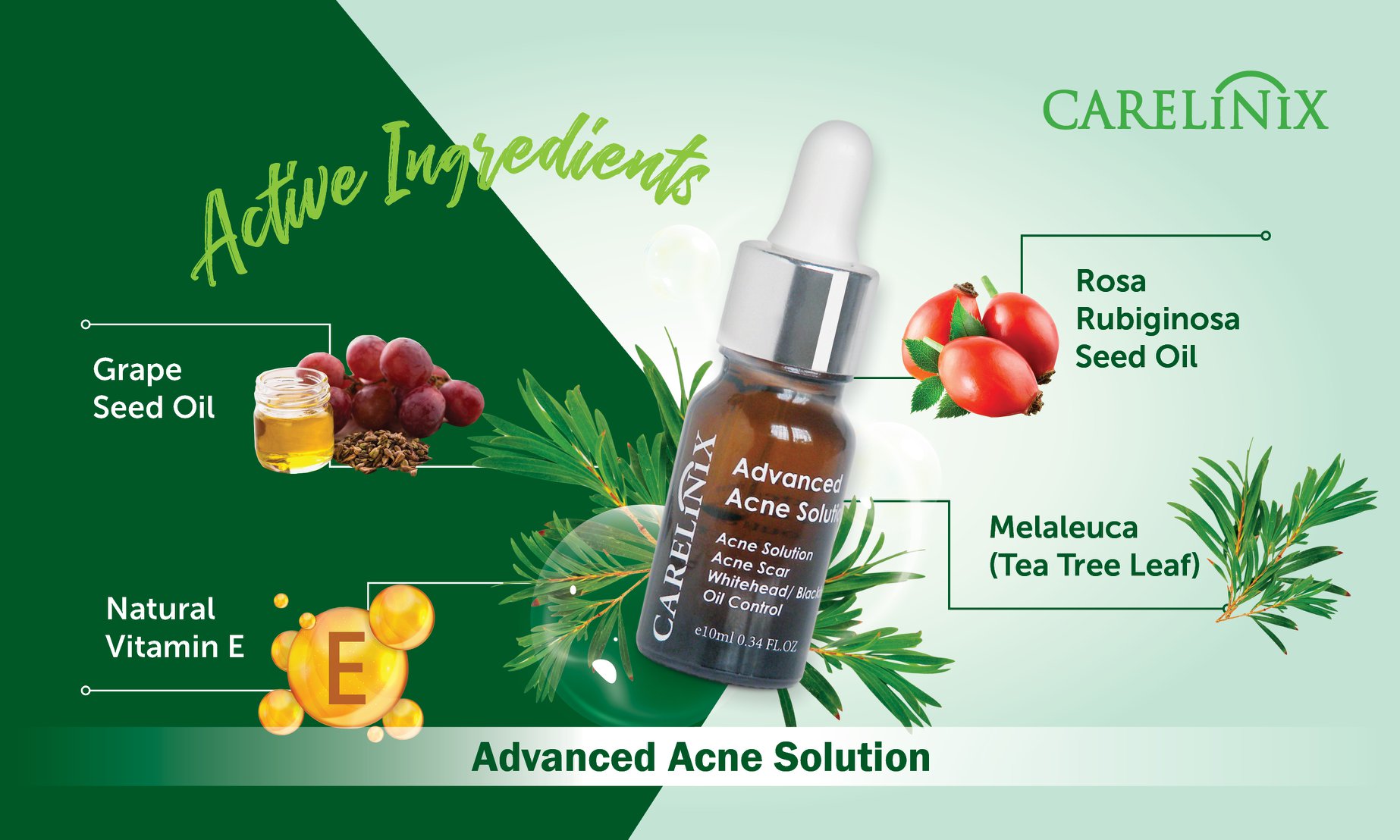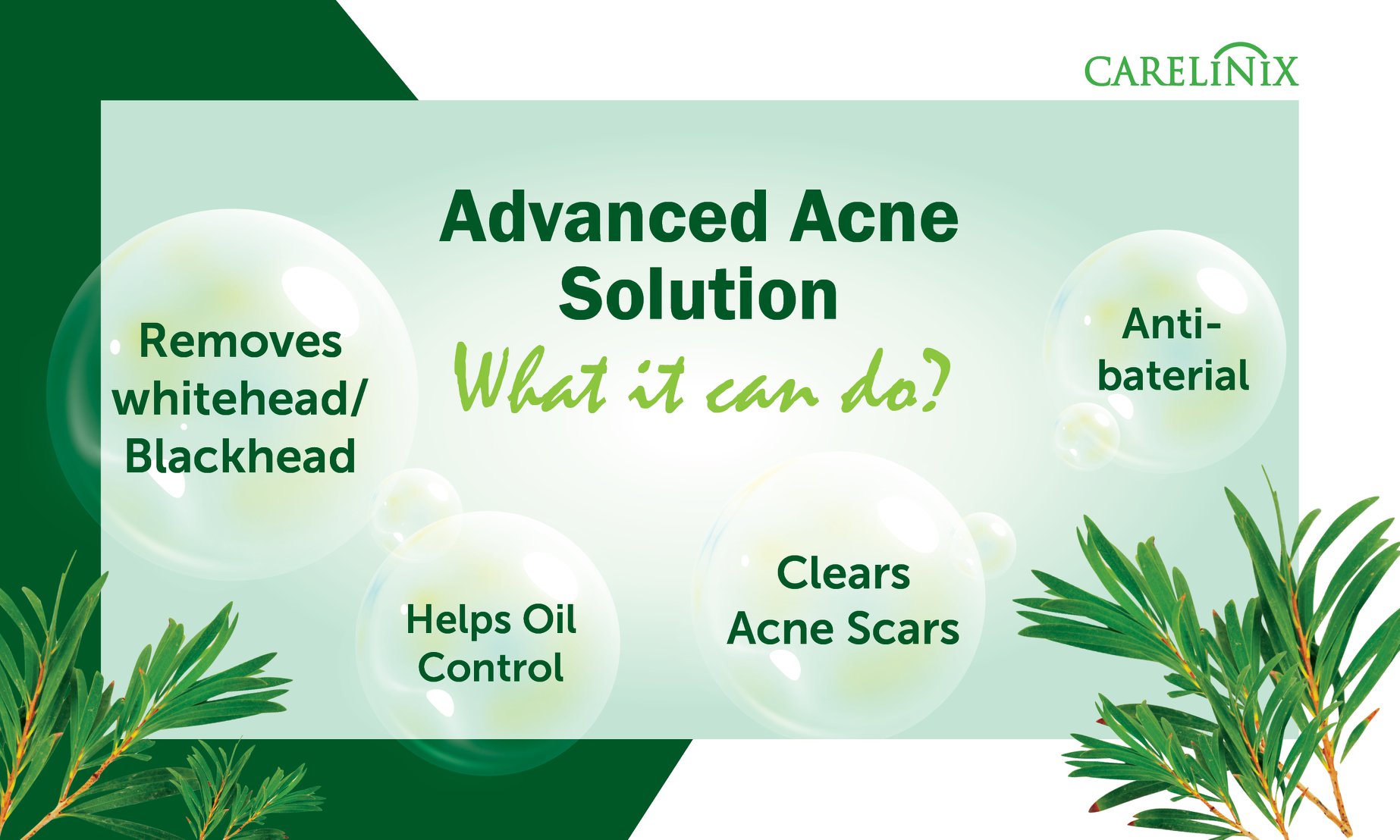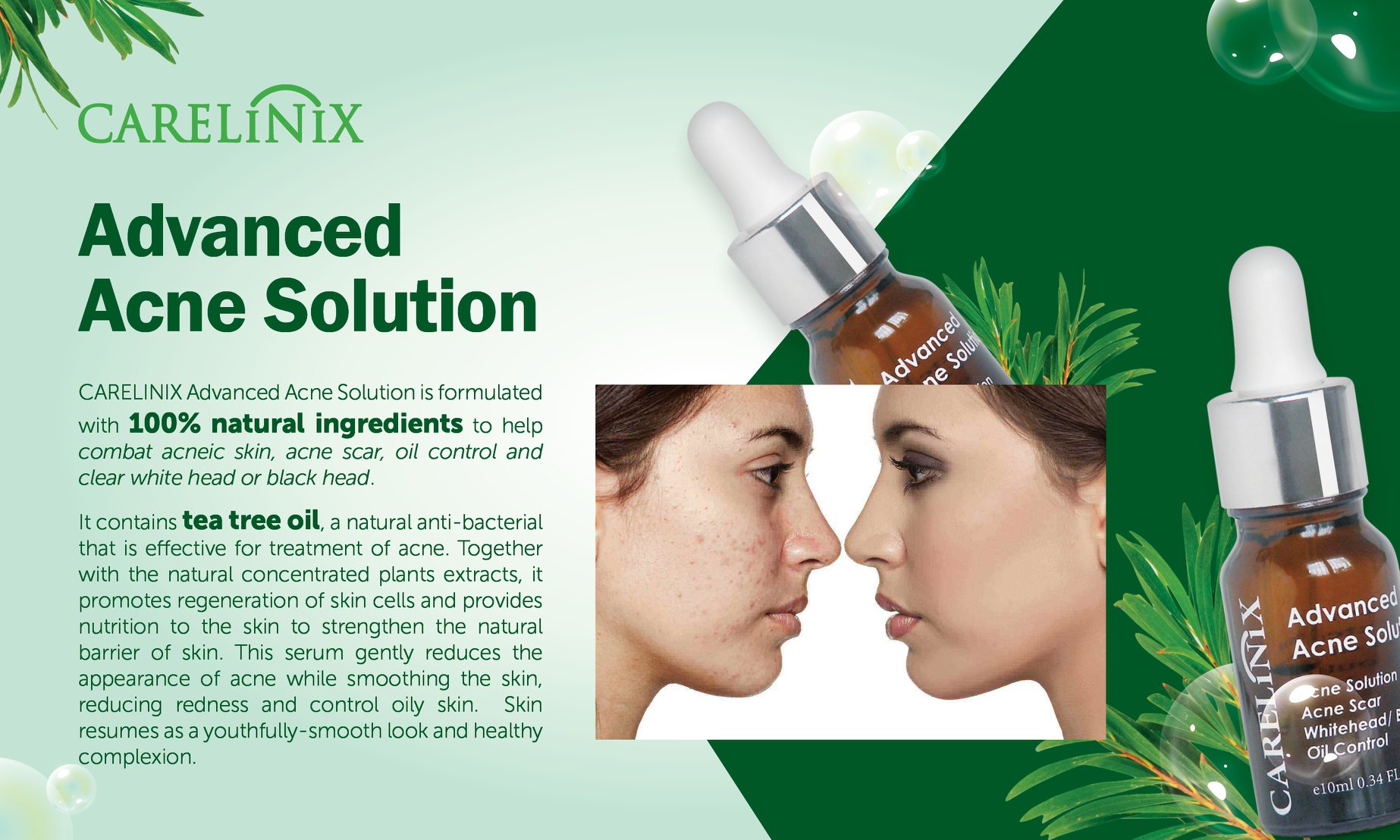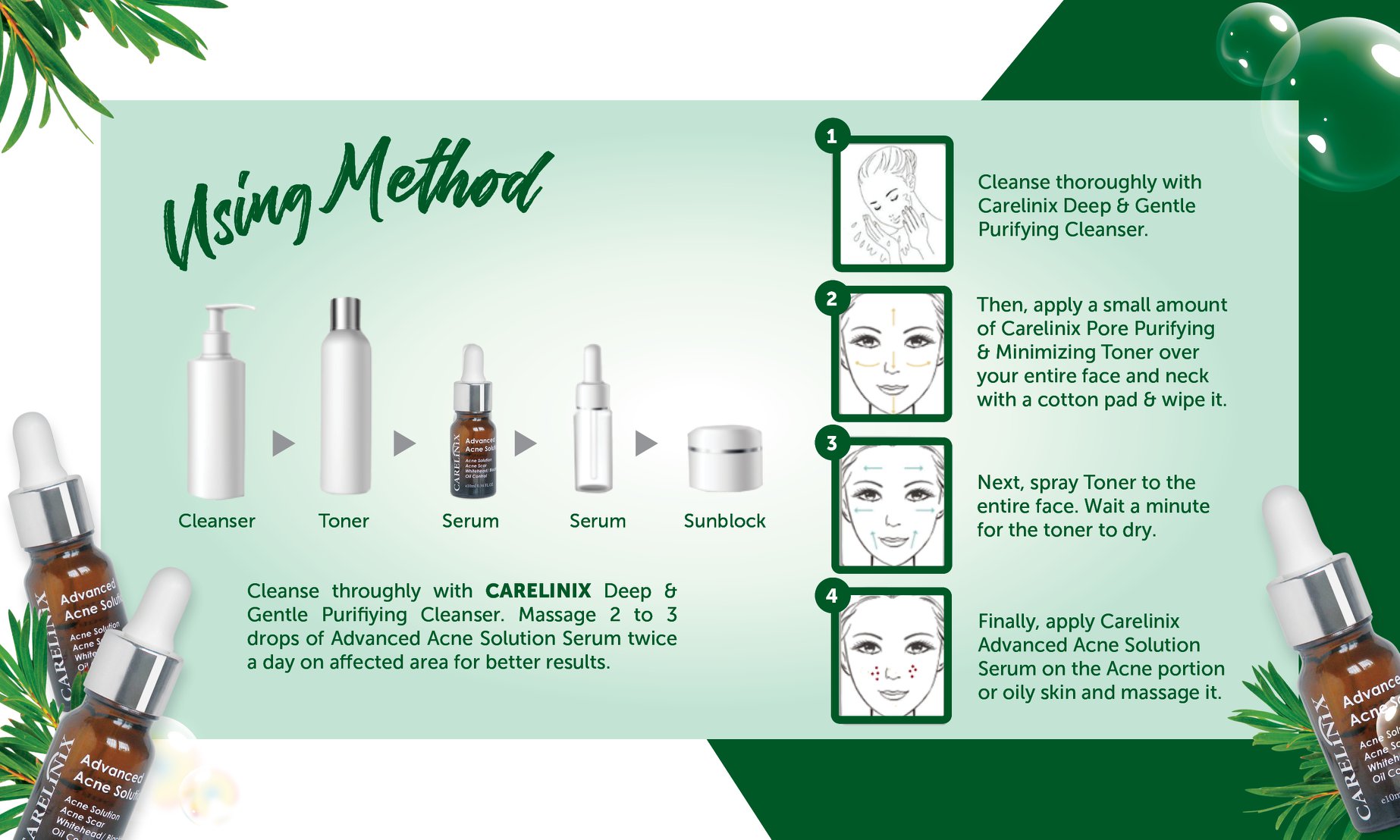 CARELINIX Advanced Acne Solution is formulated with 100% natural ingredients to help combat acneic skin, acne scar, oil control and clear whitehead or blackhead.

It contains tea tree oil, a natural anti-bacterial that is effective for treatment of acne. Together with the natural concentrated plants extract, it promotes regeneration of skin cells and provides nutrition to the skin to strengthen the natural barrier of skin.

This serum gently reduces the appearance of acne while smoothing the skin, reducing redness and control oily skin.

Skin resumes as a youthfully-smooth look and healthy complexion.
Removes whitehead / blackhead
Helps oil control
Clears Acne Scars
Antibacterial

Active Ingredients: Grape Seed Oil, Rosa Rubiginosa Oil, Melaleuca (Tea Tree Leaf), Natural Vitamin E