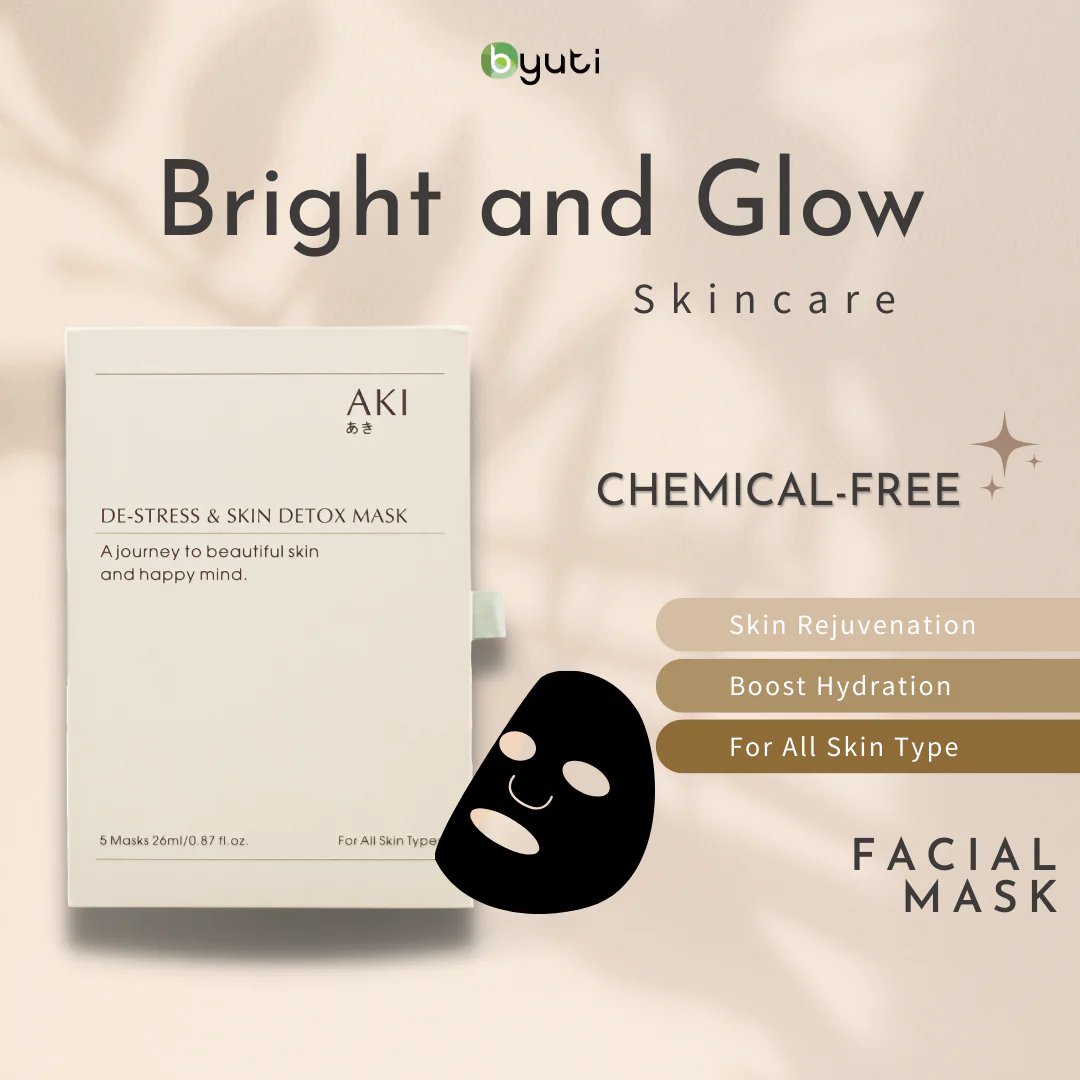 Reveal your stress-free skin with our biomass sheet mask.
AKI mask is made from natural corn cob, a material known for its high anti-bacterial, far infrared emissions, negative ions generation and strong absorbent. This mask will leave your skin looking refreshed and glowing with its soothing formula.
Designed for all skin types, can be used 3 times a week.

Directions:
After facial cleansing, prepare your skin with toner. Apply the mask onto the face for 15-20 minutes. Remove the mask and gently pat the serum into your skin until it's fully absorbed. Rinse off thoroughly with water and apply a moisturizer.