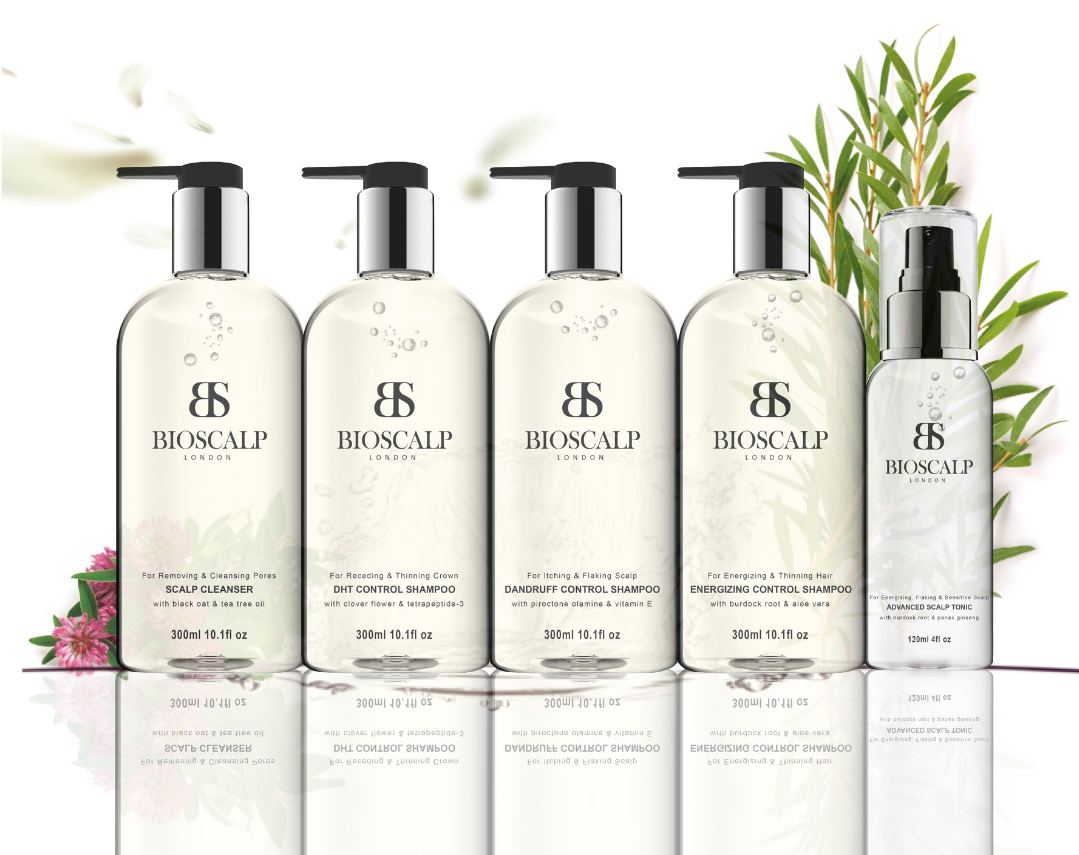 THICKER, HEALTHIER & FULLER HAIR
The vital basic of the science of scalp care is to ensure healthy scalp. BIOSCALP Scalp Solution encourages scalp balance thus strengthening its natural defence from the roots.
SCIENTIFICALLY PROVEN SCALP CARE
Bridging the gap between science and beauty, BIOSCALP provides solutions to the most extreme scalp problems, as well as offers products for those who simply want their hair to look and feel its very best.
Fortified with CAPIXYL™ TECHNOLOGY
Capixyl™ is an innovative and unique active complex produced using a combination of a biomimetic signal peptide, Acetyl Tetrapeptide-3, with red clover extract, rich in Biochanin A, designed to prevent and stop the hair loss process, stimulate hair growth and reduces inflammation in the scalp.
TARGETS ON SCALP PROBLEMS
BIOSCALP range of products is suitable for anyone who longs to get rid off oily scalp, dandruff, acne and sensitive scalp or who wants to boost hair growth or simply to maintain a clean and healthy scalp that results in gorgeous and lustrous hair. It helps in removing toxin, purifying, invigorating, fortifying & encouraging hair growth.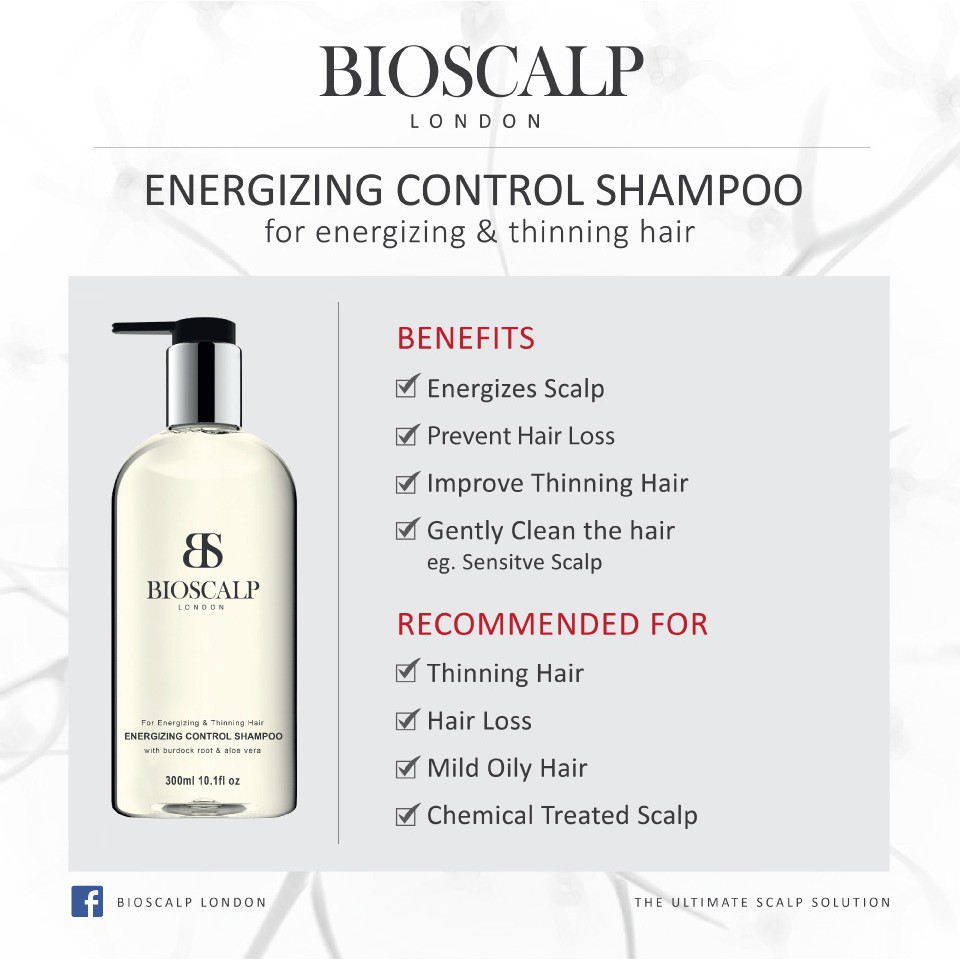 BIOSCALP LONDON ENERGIZING CONTROL SHAMPOO - STEP 2 OF 3-STEP BIOSCALP HOME RITUAL
for dry & sensitive scalp
FEATURES & BENEFITS:
Burdock Root and Aloe Vera. Suitable for men and women. Recommended for Spa/anti-stress, hair loss, minor oily/greasy scalp, hair loss and chemically treated scalp. Toughens and boosts hair growth and appearance of scalp. Rejuvenates and nurtures scalp. Lengthen anagen phase. Keeps hair healthy and radiant.
Suitable For:
Sensitive Scalp
Hair Loss
Thinning Hair
Stress Scalp
Mild Greasy Scalp
Chemically-Treated Scalp