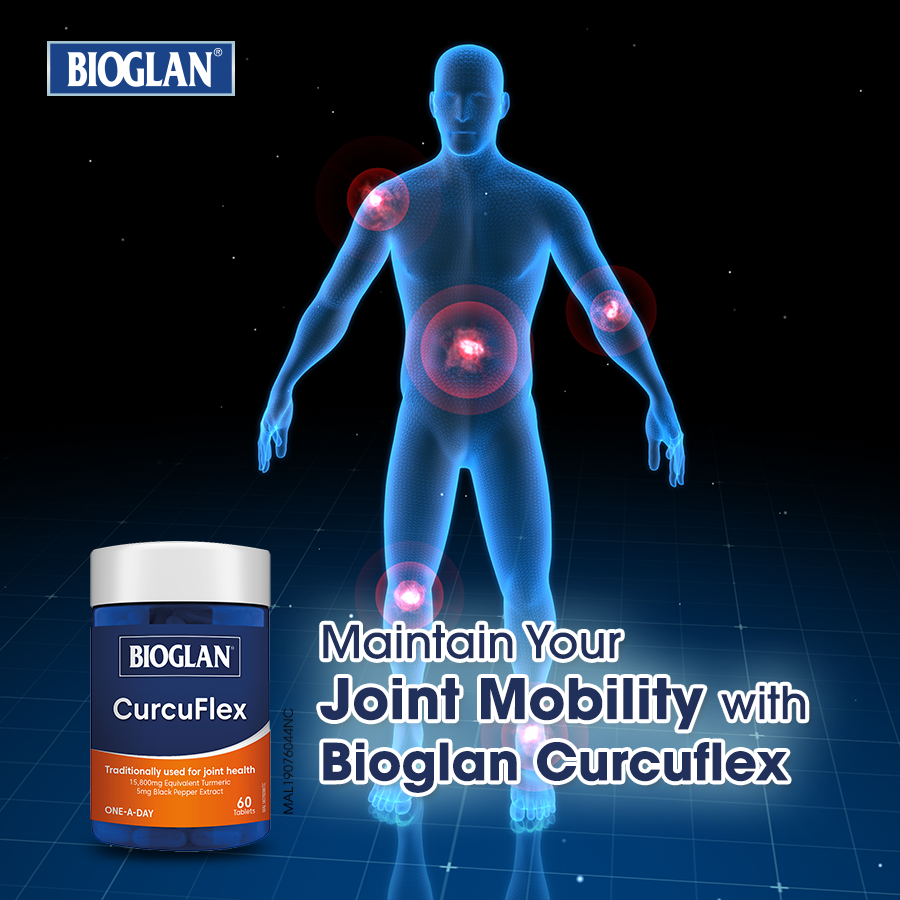 Bioglan CurcuFlex is formulated with clinically trialled high quality Curcumin and BioPerineTM to regulate body's inflammatory responses and acts as a anti-oxidant. Curcumin from regular turmeric can be poorly absorbed into the bloodstream and therefore your body doesn't receive curcumins full benefits. Bioglan CurcuFlex however, contains a specific ingredient, BioperineTM, that helps enhance curcumin absorption compared to curcumin alone!
Benefits:
-- High Strength Curcumin.
-- Potent anti-inflammatory.
-- BioPerineTM increases curcumin absorption by x20 times.
-- Once a Day Dosing.
Directions:
-- Adults: Take 1 tablet daily after meals or as recommend by your doctor or pharmacist.