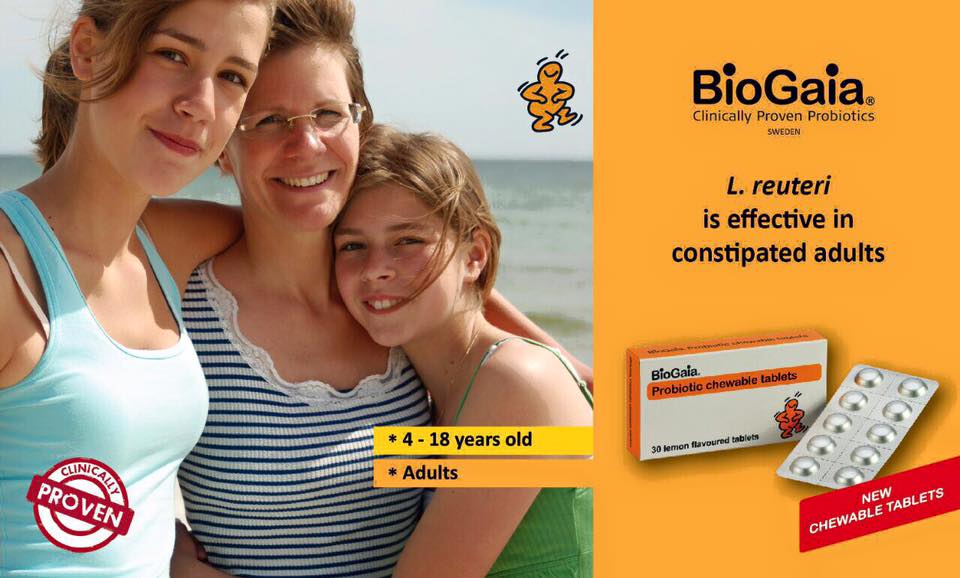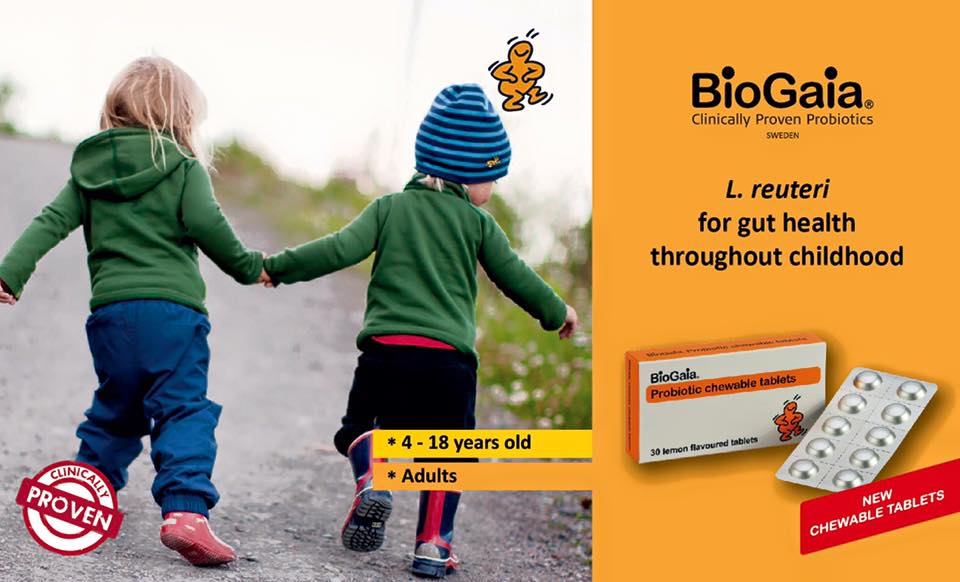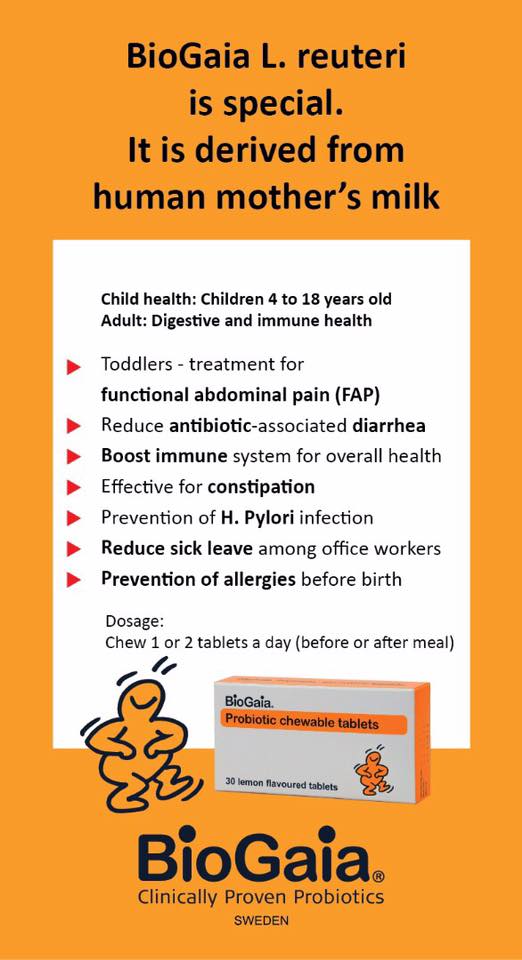 BioGaia Protectis tabs is a food supplement containing the patented lactic acid bacterium Lactobacillus reuteri Protectis®/™ (L. reuteri DSM 17938) that helps the good microorganisms restore a natural balance in the gut. Because L. reuteri Protectis naturally colonizes humans it has a strong adaptation to persist and interact with humans. L. reuteri Protectis has been tested in more than 229 clinical trials and proven effective and safe for children and adults.
Storage: Store in a dry place, not above room temperature (max 25 °C/77 °F). Keep out of reach of children.
Pregnancy and breast-feeding: The product can be used during pregnancy and breast-feeding.
INGREDIENTS
Bulking agent (isomalt), sweetener (xylitol), L. reuteri DSM 17938, palm oil, natural lemon flavoring and flavor enhancer (citric acid). One tablet consists of a minimum of 100 million live L. reuteri Protectis. Net weight per tablet, 450 mg. Excessive consumption may have a laxative effect due to the content of sweeteners in the product.
DOSAGE
1–2 chewable tablets per day. Use regularly for good gut health or when temporary stomach dis comfort occurs. Recommended daily dose should not be exceeded. This product should not be used as a substitute for a varied diet.