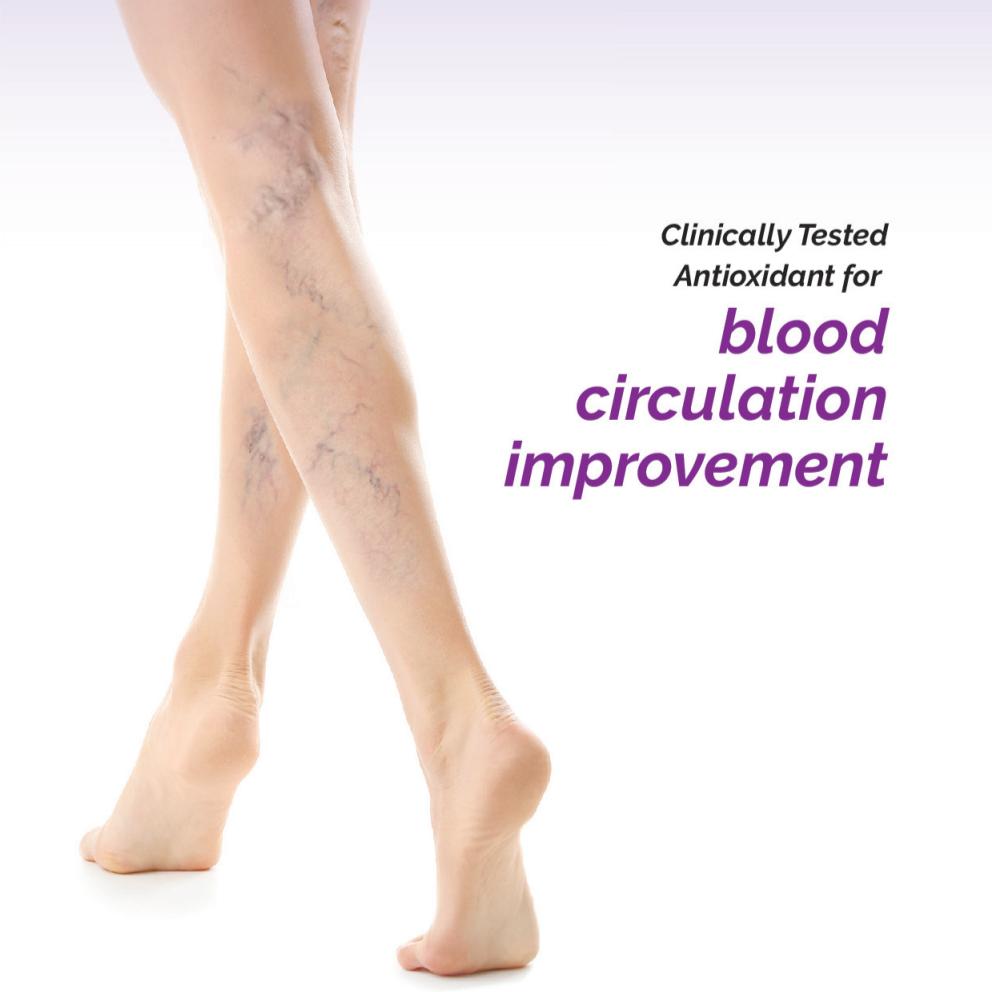 What is Grape Seed Extract?
A super antioxidant with antioxidant activity 20 times more potent than Vitamin C and 50 times more than Vitamin E
Rich soource of oligomeric proanthocyanidins (OPCS)

How does Grape Seed Extract work?
Increase resistance of capillary walls: Less likely to leak, stretch or burst, as seen in varicose vein
As an antioxidant: Free-radical scavenging, antioxidant effect bonds with collagen to protect body (skin) from premature aging
Good blood circulation plays key role in maintaining skin integrity: Blood flowing towards the skin brings oxygen & nutrients to maintain healthy skin.

Symptoms of Poor Blood Circulation:
Swollen veins (varicose or 'spider' veins'
Skin discoloration
Edema
Numbness and tingling
Muscle cramps
Cold feet
Uniqueness of Bio-Life Herbalmeds Grape Seed Extract:
150mg proanthocyanidin per tablet, one of the highest proanthocyanidins in the market
High content of small size OPCs which enhance absorption by the body
Clinically tested for chronic venous insufficiency/varicose veins and edema
High strength antioxidant to protect against free radicals damage
Premium quality grape seed extract from Italy
Each tablet contains:
Grape seed extract (Vitis vinifera) 168mg, providing Proanthocyanidins 150mg.

Directions for Use:
Adults: Take 1 tablet once daily with meal or as directed by doctor or pharmacist