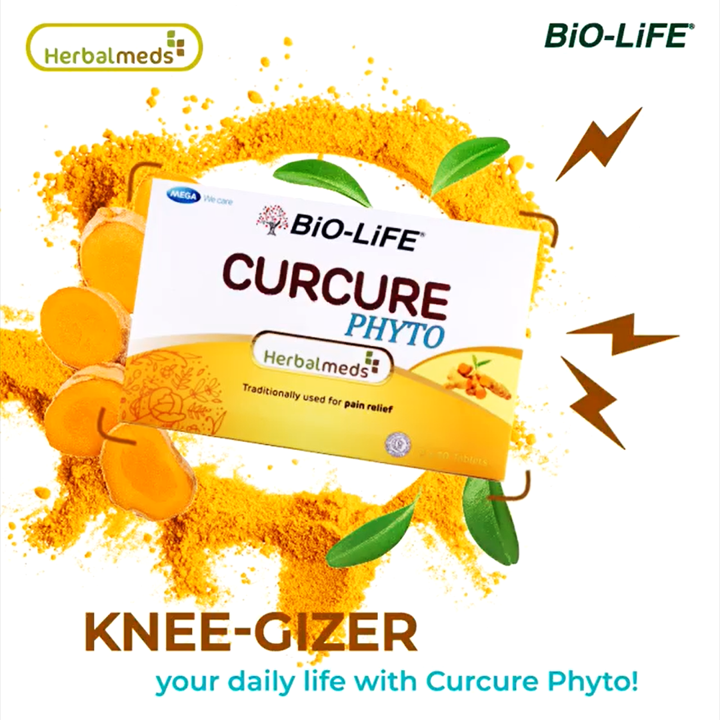 Curcure Phyto uses patented delivery which allows for curcumin nutrients (curcuminoids) to be easily absorbed for pain relief.


How does Curcure Phyto help in pain relief?
Curcumin is known as a herb with many other potential health benefits, which however, get limited by its poor solubility, low absorption from the gut, rapid metabolism and rapid system elimination.
The patented delivery form Meriva® (curcumin-phosphatidylcholine complex) in Curcure Phyto allow the curcumin to embedded into the phosphatidylcholine. The solubility and absorption of phosphati dylcholine increases the absorption of curcumin, and thus, improve the benefit.

Who are recommended to take Curcure Phyto?
Individual experiencing pain.

What is the recommended dosage?
Adult: 1 tablet twice daily with meal or as recommended by doctor or pharmacist.

Ingredients:
Turmeric extract (Curcuma longa, rhizome) 500mg
providing Curcuminoids 100mg
No added sugars, yeast, milk derivatives, wheat or corn starch, gluten, preservatives, artificial colours and flavours.