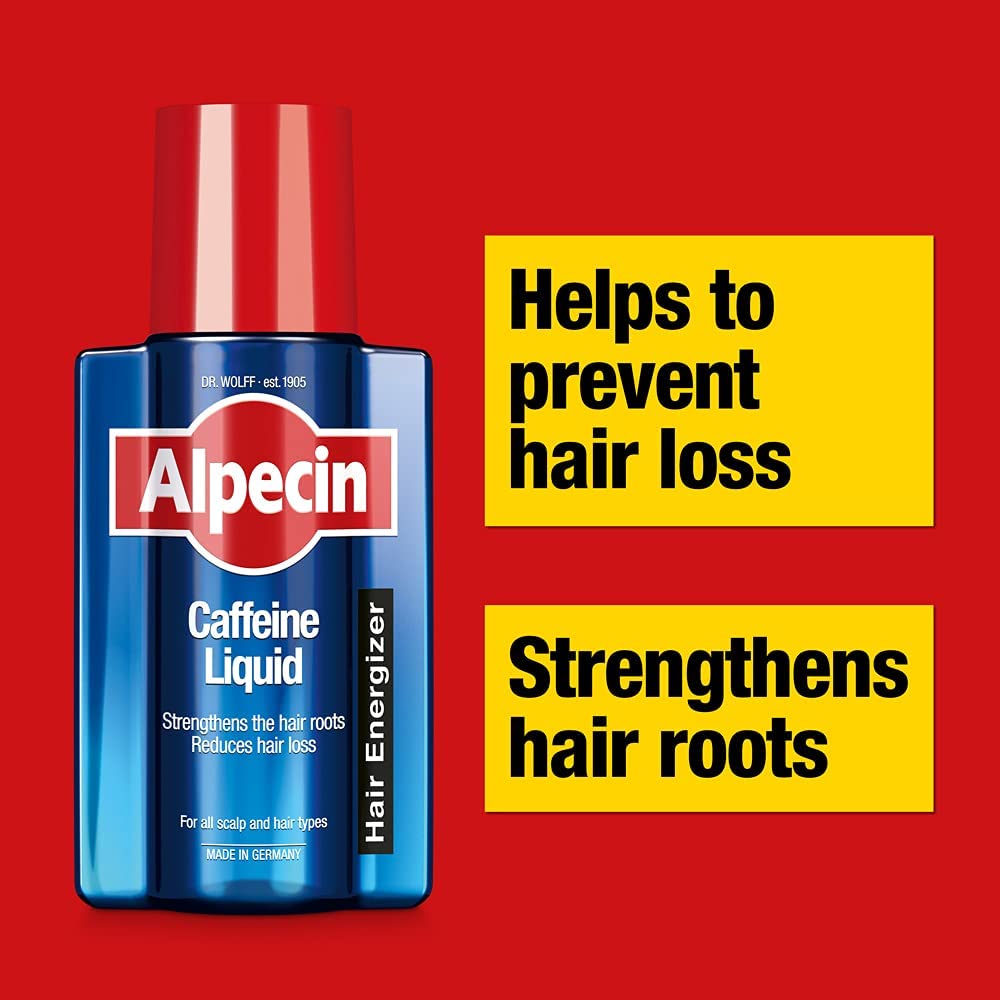 Strengthen the hair roots & reduces hair loss
The caffeine-containing active ingredient of Alpecin keeps the hair production going. It contributes to extending the growth phases in hair loss. This way, Alpecin strengthens the hair roots to reduce hair loss.
When applied, it causes a fresh tingling on the scalp; its active ingredients travel along the hair shaft and form a depot sufficient for up to 24 hours.
Application: Apply in the morning and after each hair wash to the towel-dried scalp and massage in. Do not rinse out. Allow to dry briefly, then comb hair again. Style as usual.