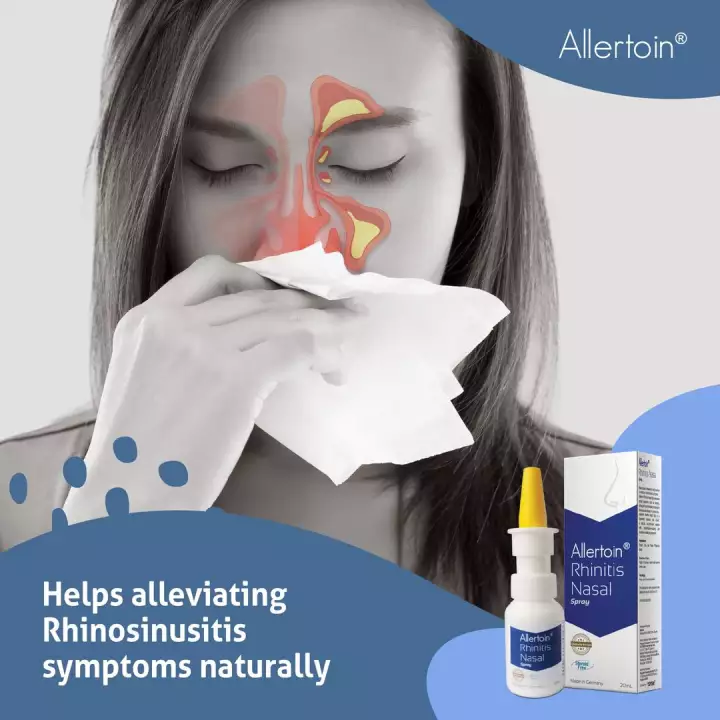 Allertoin Rhinitis Nasal Spray can be used for treatment and prevention of rhinitis or rhinosinusitis symptoms.
Allertoin Rhinitis Nasal Spray is a hypertonic solution and has a decongestant effect, as the product draws out excess water from the nasal epithelium without dehydrating the nose. Due to this effect, the patency of the upper respiratory tract can be improved.
The protective characteristics, as the main properties of Ectoin in combination with the natural sea salt, alleviate the symptoms of common cold (rhinitis) and sinusitis.
Ingredients: Ectoin, Sea salt, Water, and Phosphate buffer.