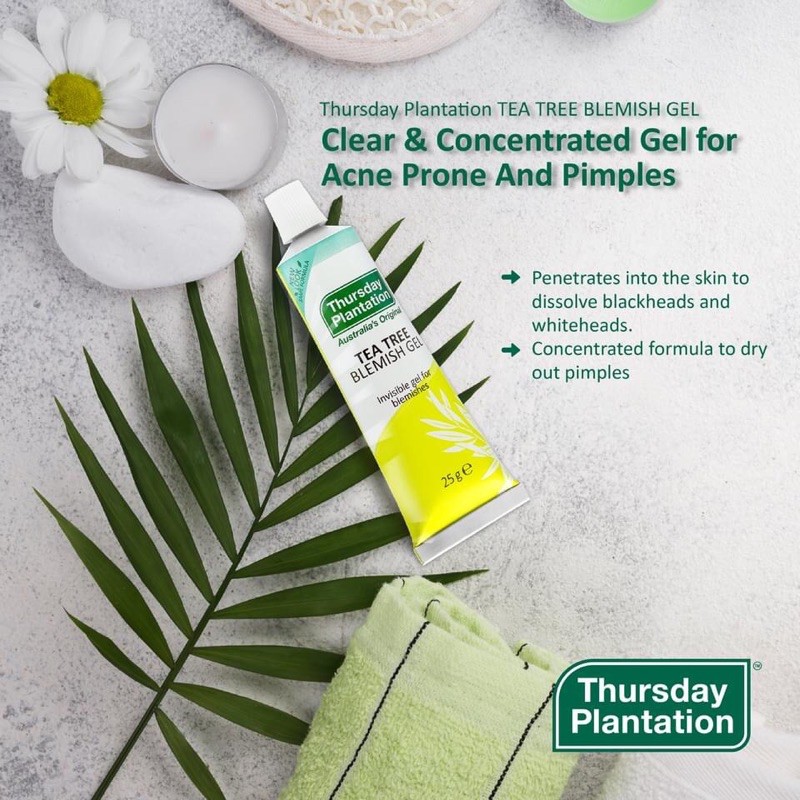 Thursday Plantation Tea Tree Blemish Gel is a clear, concentrated gel for acne prone and problem skin, it penetrates into the skin and helps to dry out pimple and prevent acne.

• Clear gel for an invisible treatment.
• Contains 100% pure Australian Tea Tree Oil, a natural antibacterial agent that helps to control acne.
• Penetrates into the skin to dissolve blackheads and whiteheads, concentrated formula to dry out pimples.
• Free from Benzoyl Peroxide.