The non-intrusive COVID-19 rapid test kit for SELF-TEST in human saliva and nasal swab samples.
Get your results at ease within 15 minutes from the comfort of your home or any premise of your choice.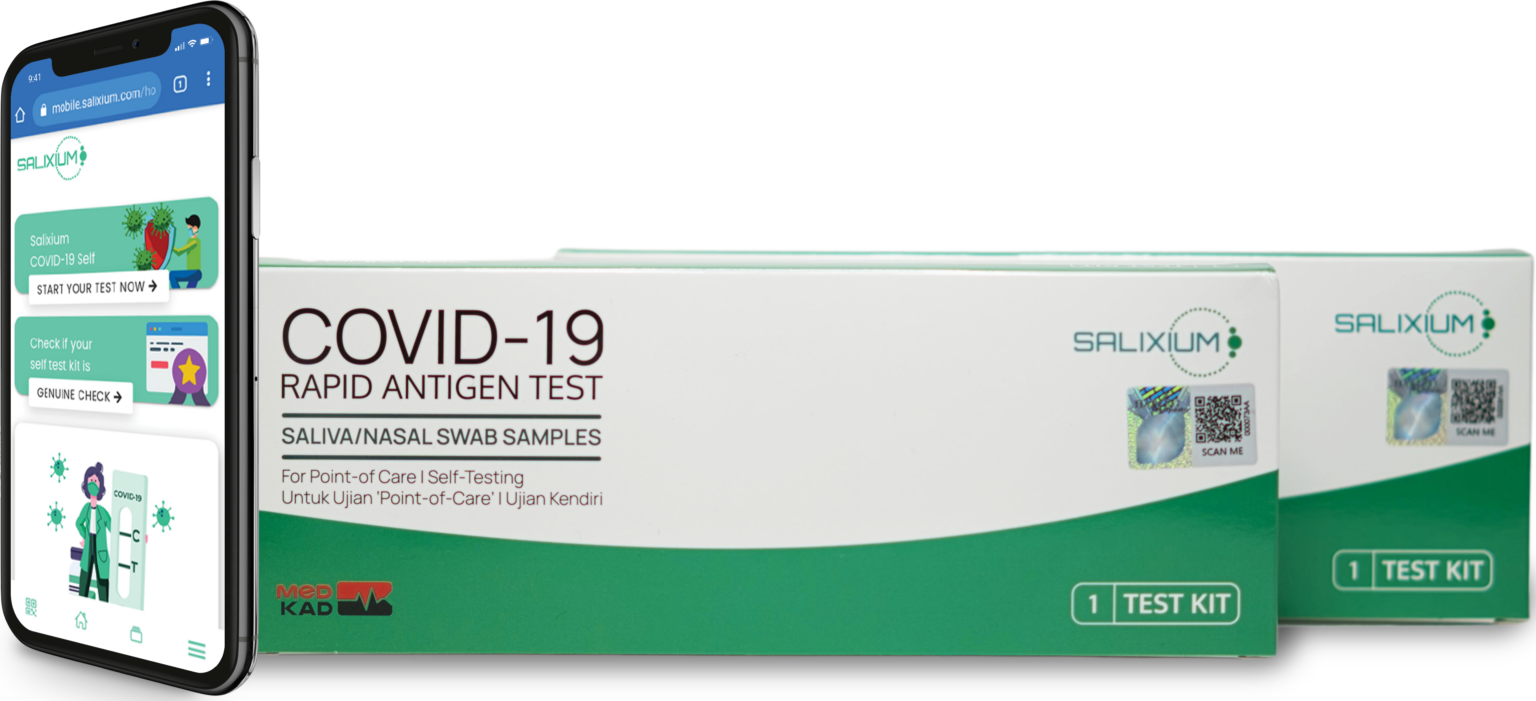 Why use this?
Easy
User-friendly
Can be self-administered
Why Nasal and Saliva Sample Collection?
Self collected nasal samples or saliva samples alone may miss certain detection of viral load. Combining both saliva and nasal swab samples have advantage to increase detection rate.
Specifications of Salixium Covid-19 Antigen - Saliva/Nasal Samples
Sensitivity 91.4%
Specificity 100.0%