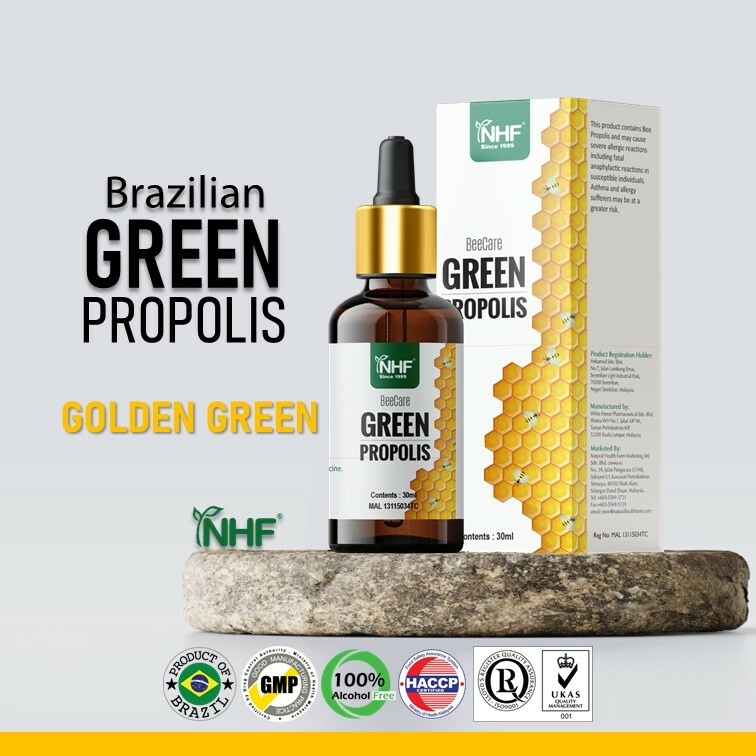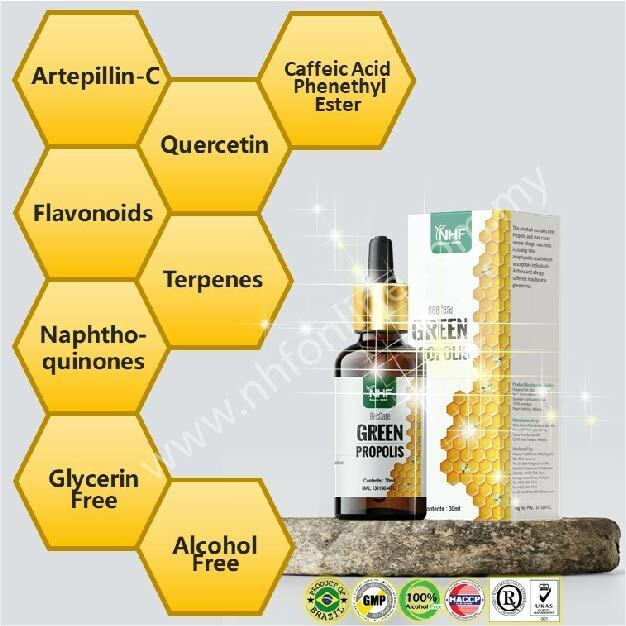 Propolis is a complex resinous bee product primarilycomposed of plant resins and beeswax, ranging in colour from brown to darkgreen. Of all of the propolis produced world wide, Brazilian Green Bee Propolisis the most studied and coveted, due to its potent antioxidant andimmune-strengthening benefits.
Approved by Drug Control Authority (DCA) of Malaysia.
Pharmaceutical grade (Traditional Medicine)
Collected from wild Killer bee hives in Brazil.
Contains more than 300 active components, including flavonoids, terpenes, amino acids, enzymes, organic acids, aldehydes, polysaccharides, resins, vitamins, etc.
High concentrations of Artepillin C.
Use plant-based food grade propanediol (PG) as the solvent, absolutely alcohol-free.
Wild collection, no chemical poison pollution.
Suitable for vegetarian.
No maltodextrin, no aspartame, no magnesium stearate.
No preservatives, non-GMO, no chemical additives, no artificial flavoring, no artificial coloring, no contain gluten.
Comply with GMP, ISO and HACCP standards.