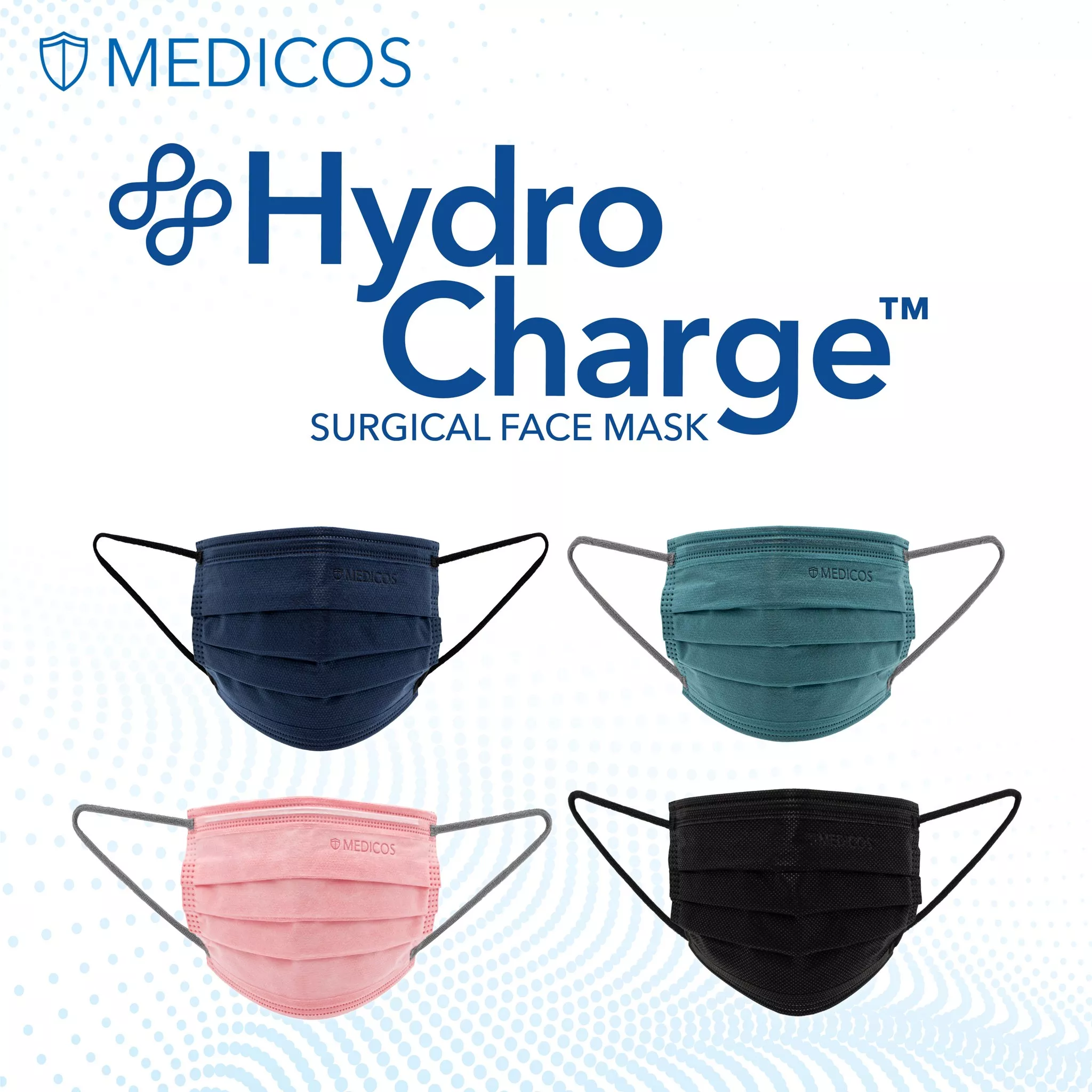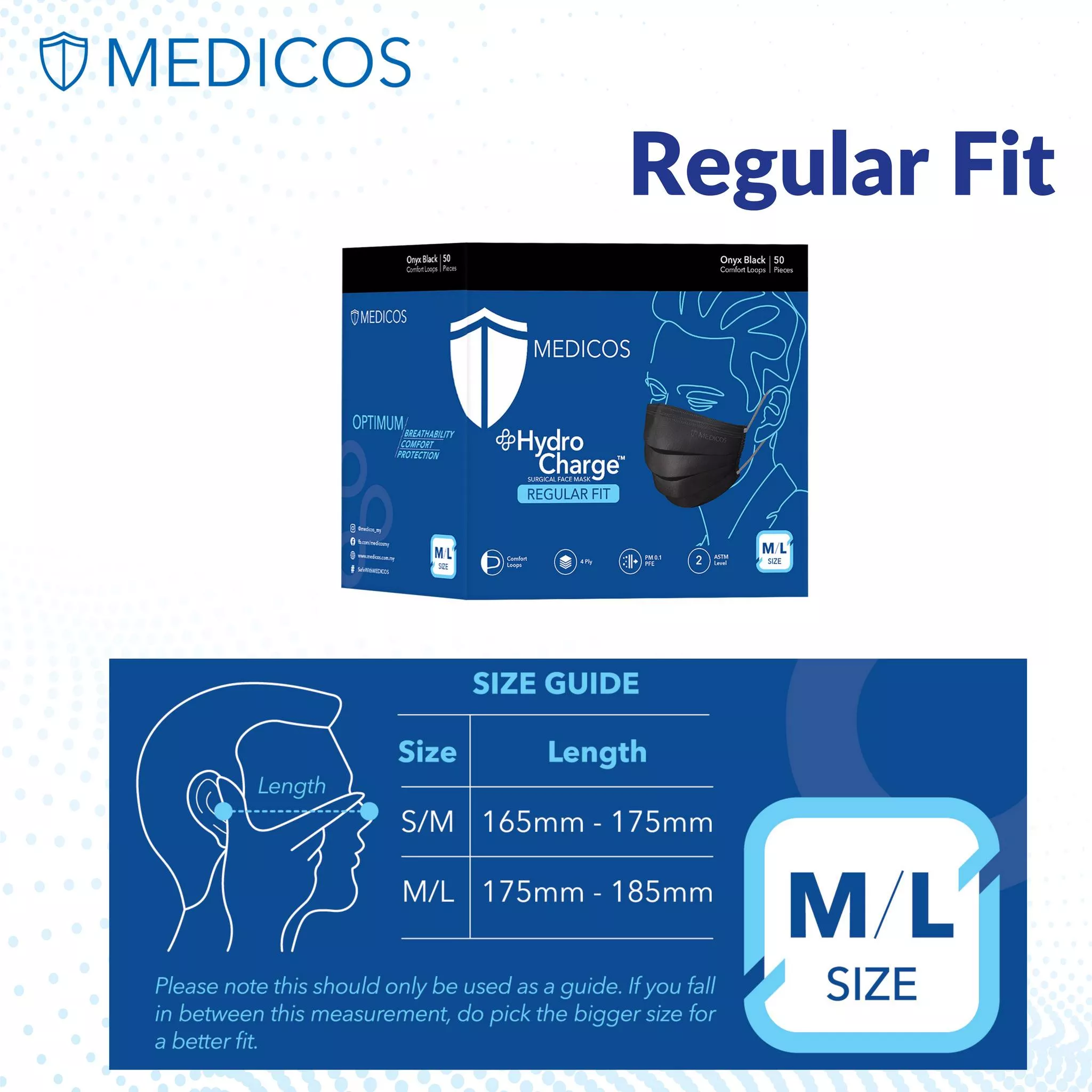 WHAT IS HydroCharge™?
HydroCharge™ is MEDICOS' most powerful filtration technology to date. It is a revolutionary water electret process that embeds water electret charge deep into all MEDICOS HydroCharge™ Sub Micron Filters.
THE NEW GOLD STANDARD
MEDICOS HydroCharge™ filtration technology is able to decrease air resistance significantly providing up to 50% better breathability and up to 3X higher ability to trap harmful viruses and bacteria compared to regular surgical face mask.

With HydroCharge™, you get more protection, more comfort and more breathability without ever needing to increase the thickness of your masks.

MEDICOS HydroCharge™ is both lab-tested and real-world tested for maximum protection and breathability, assuring the best overall protection when using MEDICOS HydroCharge™ Sub Micron Surgical Face Masks.
Packing : 50 pcs / box
Type : Earloop (outer loop)
Regular Fit Size: +/- 17.5cm x 9.5cm
ASTM Level II
EN14683 Type IIR
ISO 10993 – Biocompatibility evaluated and tested
Made in Malaysia
Filtration – > 98% efficiency against virus, bacteria & airborne particle
Fluid Resistant – Protect against harmful biofluids & droplets
High Breathability – Superior performance with exceptional comfort
Hypoallergenic – Made with soft materials to minimize skin reaction