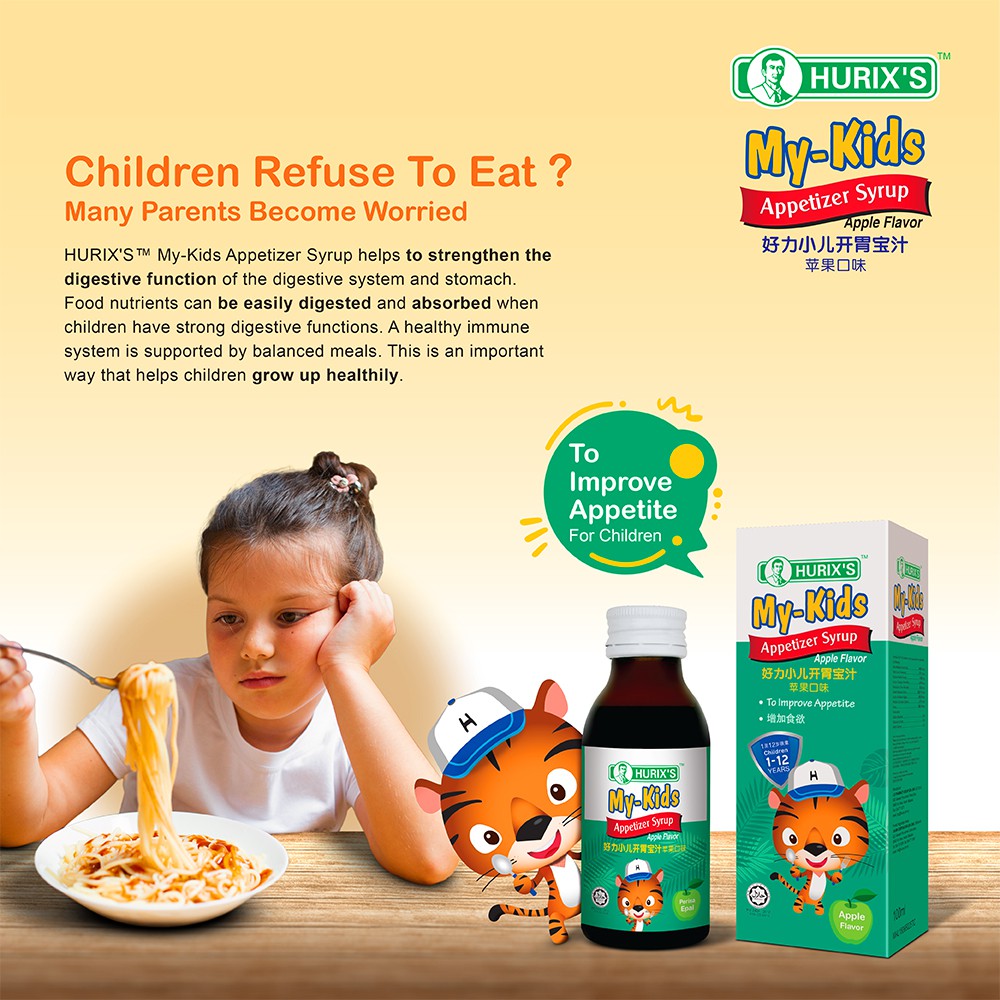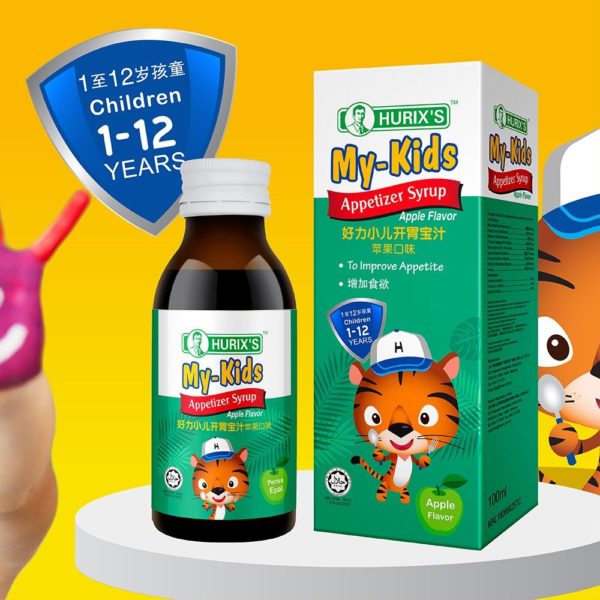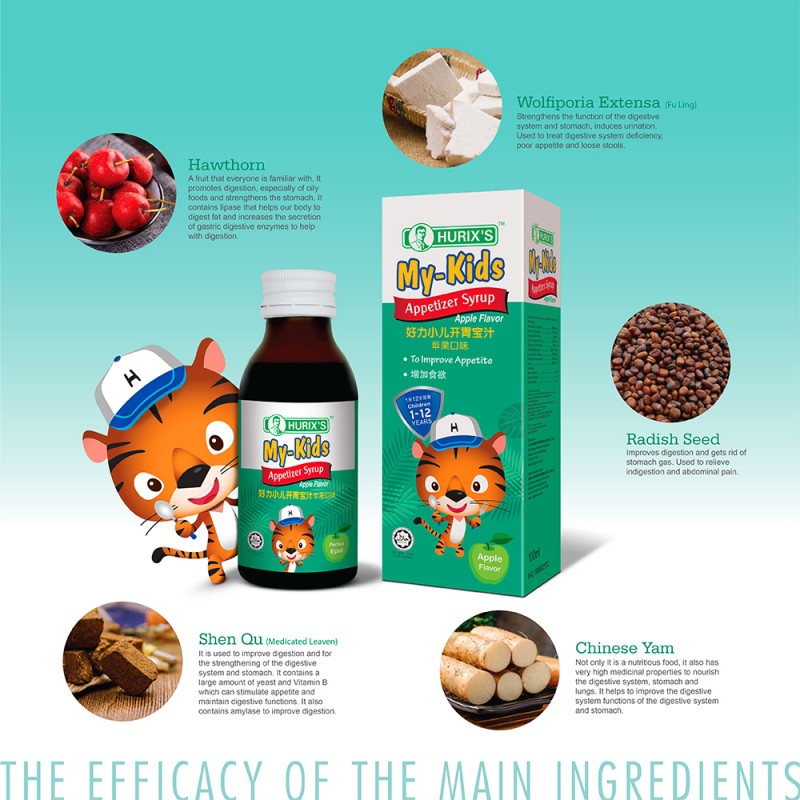 Children Refuse To Eat?
During a child's growth and development phases, most parents will try their best to give them the best foods to ensure good health and smooth development.
However, most children are often picky eaters or uninterested in food. A long-term picky eater may suffer from malnutrition. This will affect their growth and development.
Huris's My-Kids Appetizer Syrup is specially formulated for children who are picky eaters or dislikes eating. It is made from herbal plants that include hawthorns (山楂), medicated leaven (Shen Qu)(神曲), chinese yam (山药) and etc. These are the main ingredients that helps to increase appetite. This is an important way that helps children grow up healthily.
Features:
Increase appetite

Suitable for Children age 1 to 12 years old

Apple flavour
Dosage:
Children
1 to 3 years - 5ml each time, 2 times daily
4 to 6 years - 10ml each time, 2 times daily
7 to 12 years - 15ml each time, 2 times daily