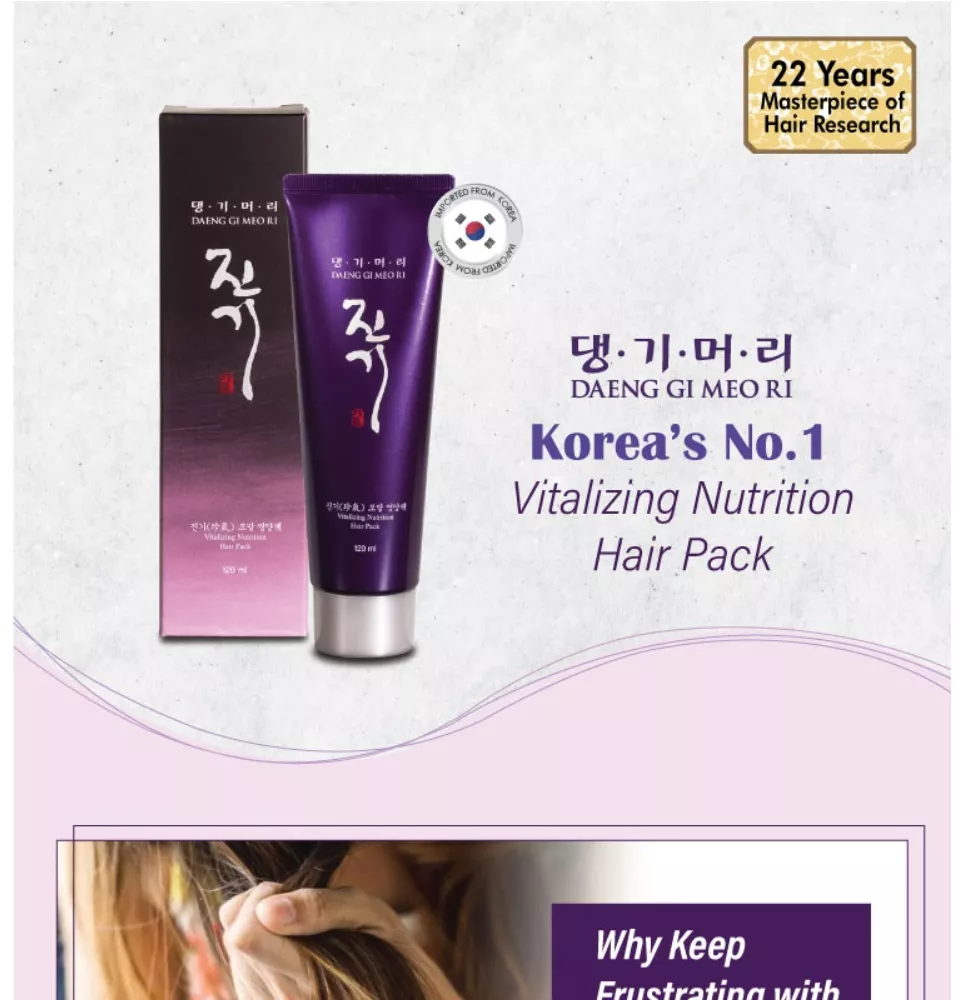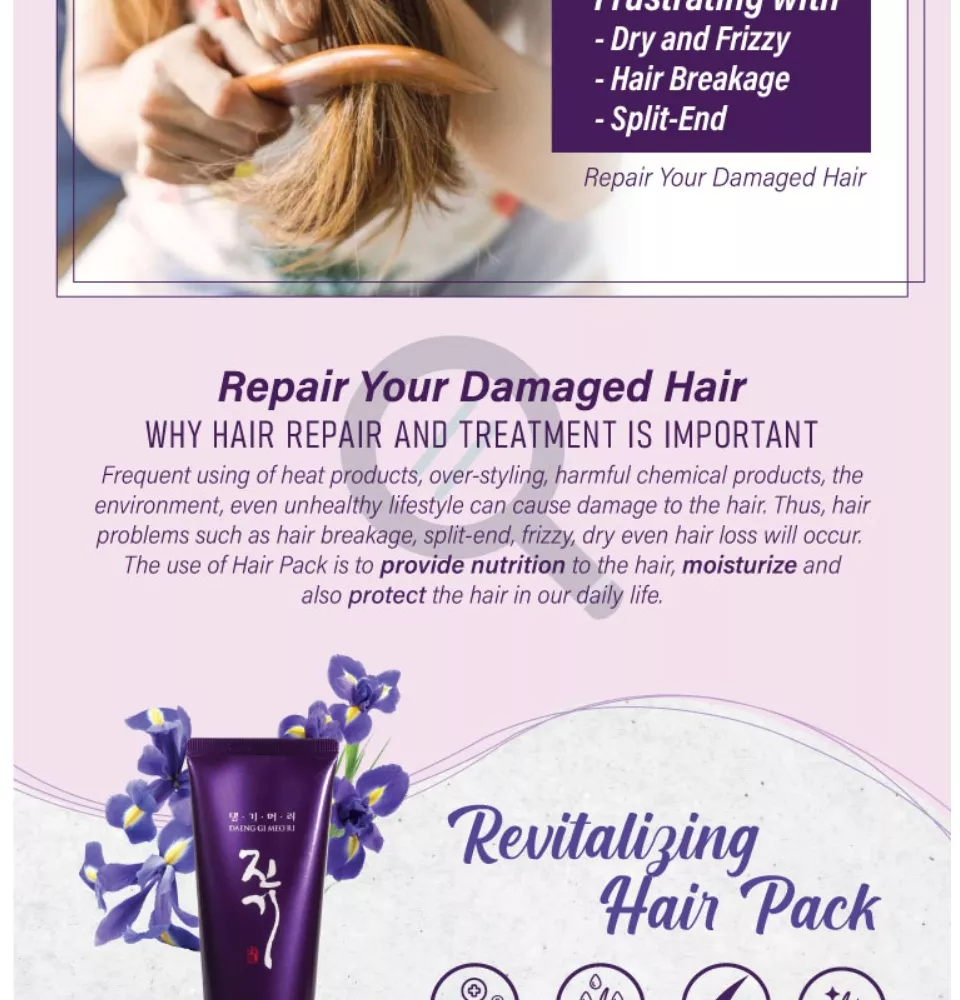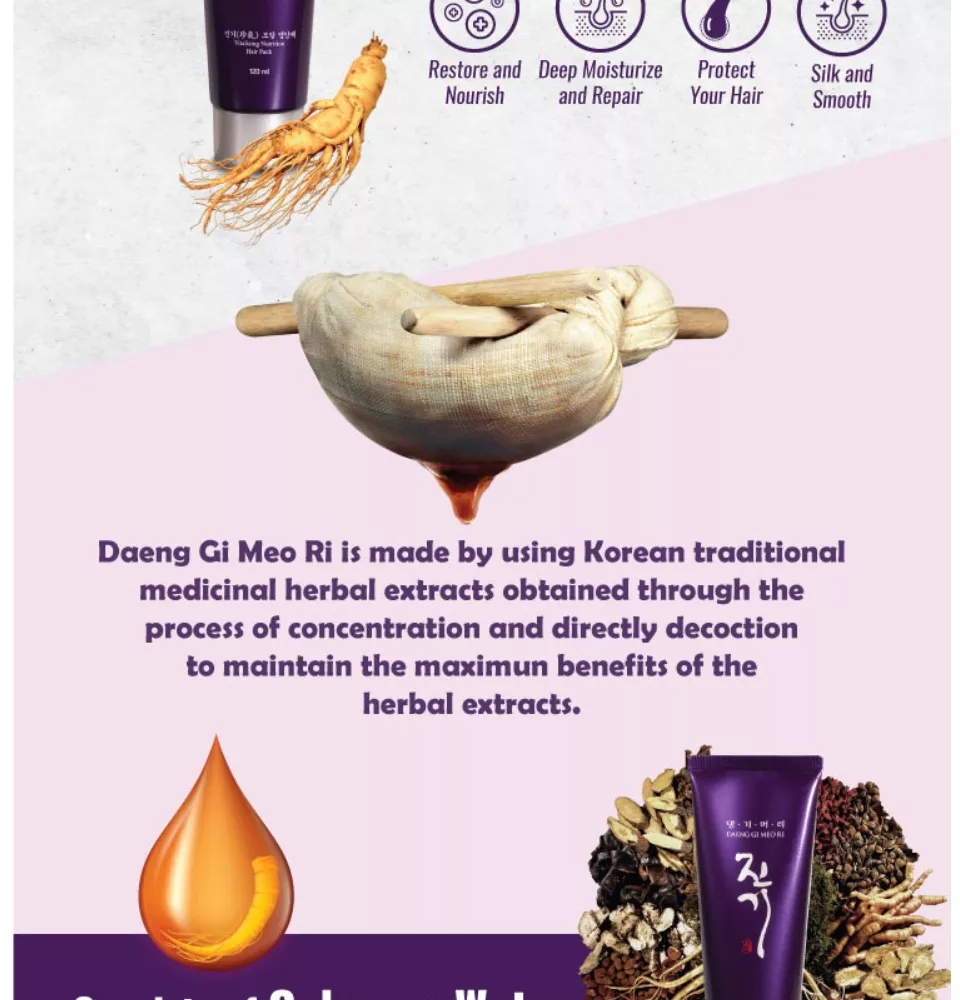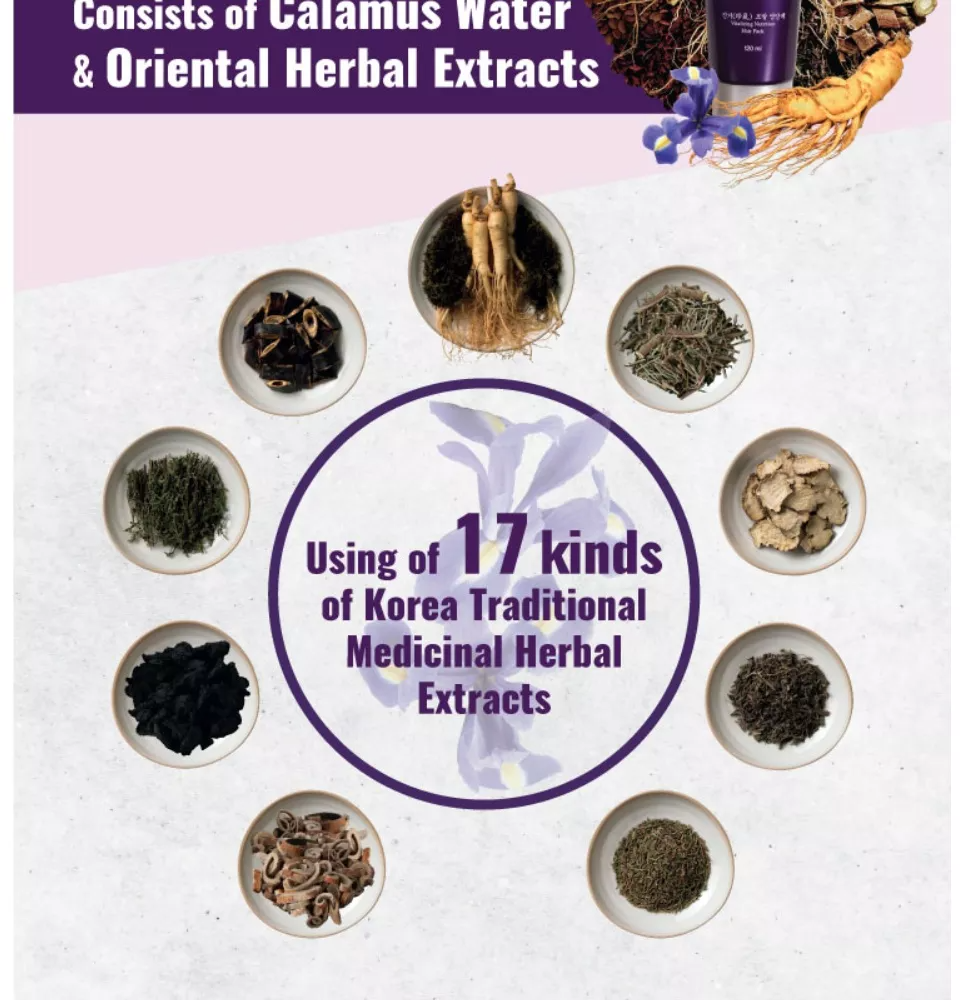 Daeng Gi Meo Ri Vitalizing Nutrition Hair Pack was made based on the idea of the steam devices of hair clinics. It is a hair pack that makes hair care same as hair shops easy to do at home. Oriental herbal extracts and keratin supplies nutrition to the hair to make the entire family's scalp and hair healthy and beautiful.

Contains the extract of Ginseng, Chrysanthemum Zawadskii Herb, Cnidii Rhizoma, etc and keeps hair soft and healthy by nourishing hair. Contains Keratin and making hair sleek and resilient by repairing coarse and damaged hair.

Active ingredient of herbal Uturn Complex and keratin protein prevent static electicity by providing moisture to frizzy and split hair, and keep hair elastic and shiny. Active ingredient of Changpo(Acorus calamus Linne) water, which is known to be good for hair care traditionally, helps maintain hair's moisture and makes hair smooth and shiny.
Minimize damage by preventing static hair.